Firm touts successful close on $271 million revolving securitization of unrated residential transition loans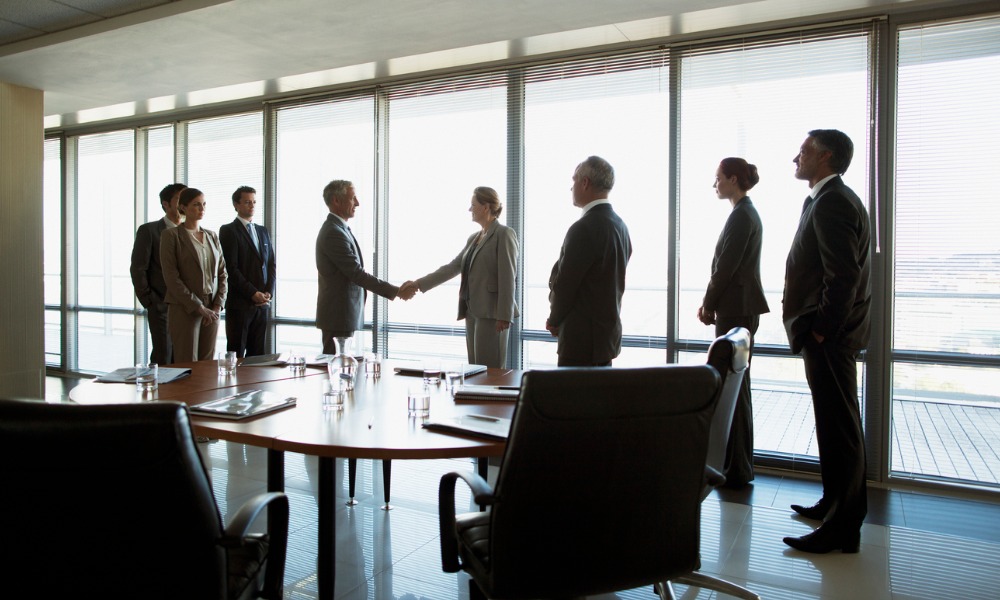 Kiavi, a provider of financing to real estate investors, has announced the successful closing of a $271 million revolving securitization of unrated residential transition loans – its first deconsolidated deal to date.
The securities transaction comes on the heels of the company's recent market expansion into Indiana and Kansas, and is the eighth syndicated securitization transaction sponsored by Kiavi since 2019, company officials explained.
The securitization will support approximately $750 million in loan origination, assisting real estate investors in the revitalization of aged homes nationwide, officials added.
"Kiavi is very pleased with the outcome of our latest financing, especially in executing our first residual sale," COO Arvind Mohan said. "Executing in today's market environment demonstrates our investors' continued confidence in our product and performance."
Company officials described how the firm uses a powerful combination of innovative technology and expert advice "…to help professional and novice real estate investors receive the financing they need for their projects and businesses to thrive."
Read more: Kiavi expands into Indiana, Kansas
The deconsolidated deal includes a two-year revolving period during which principal payoffs can be reinvested in newly originated loans," officials said. The money will provide capital to support some $750 million in loan originations over the life of the deal, officials added.
Officials noted this was the first deal in which Kiavi sold its residual interest, and Kiavi's first deconsolidated deal given the sale of residual interest. In most deals, the bottom 5% is retained by the sponsor as part of the transaction, but, in this deal, Kiavi sold 95% of the bottom residual class to an institutional investor, officials explained.
"This demonstrates the strength of Kiavi's underlying collateral and desire for investors to be more involved in its asset class and securitizations," the company said in an announcement.
Barclays Capital Inc. was the sole structuring agent of this securitization. Barclays, Nomura Securities International, Inc. and Performance Trust Capital Partners, LLC were joint bookrunners and co-lead managers.
The news comes a little over a week after the company announced its expansion into Indiana and Kansas. In an interview with Mortgage Professional America, CEO Michael Bourque noted both states have particularly strong rental markets – 45% of all occupied homes in Indianapolis and 36% of all occupied homes in Overland Park are rental properties.
Other dynamics making the expansion appealing for Kiavi included home values in Wichita, Kansas, that saw increases of 12.6% last year along with Realtor.com ranking Indianapolis as the fourth-best housing market positioned for growth in 2022. Kiavi will offer bridge and rental loan products in these states, further backing the company's mission to support real estate investors in the revitalization of neighborhoods nationwide, Bourque told MPA.
Read next: Fix-and-flip good option amid supply chain issues
"We work closely with our customers, and take their feedback into account," he said. "We had heard from them that these two states in particular were of interest. Market data also shows that both Indiana and Kansas have strong rental and housing markets."
Bourque hinted the two-state expansion could be the beginning of even further growth: "We are always looking to support our customers," he told MPA. "As real estate investors continue to revitalize over $25 trillion of aging US housing stock, we will provide them with the capital they need to realize the full potential of their investments. Over time, we expect to serve more customers in more states."
Kiavi has long advocated for a strategy of fixing and flipping homes in light of an aging housing stock nationwide. "We have seen supply chain disruptions affect most industries and the housing industry is no different," Stephanie Casper, vice president of sales at Kiavi, told MPA during a February interview. "Two thirds of US homes are over 30 years old, and it makes it challenging for our customers who are helping revitalize America's aged homes to deal with supply chain issues."
Casper said areas of greatest impact center on kitchen cabinets, counter tops, windows and appliances. "In addition to the supply chain issues, there are also labor shortages that anyone looking to renovate a house needs to consider. Labor is either more expensive or hard to find. This is causing delays and is taking longer to complete a renovation."