CEO explains dynamics of each state that prompted company outreach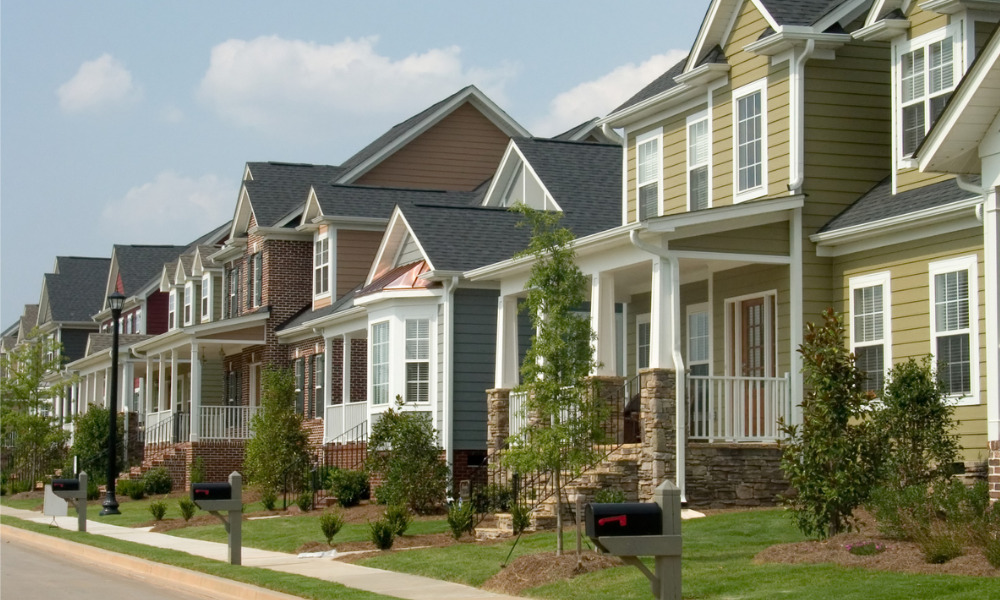 Kiavi, a leading provider of financing to real estate investors, this week expanded into Indiana and Kansas, company officials announced.
CEO Michael Bourque noted both states have particularly strong rental markets – 45% of all occupied homes in Indianapolis and 36% of all occupied homes in Overland Park are rental properties.
Other dynamics making the expansion appealing:
Home values in Wichita saw increases of 12.6% last year.
Realtor.com ranks Indianapolis as the fourth-best housing market positioned for growth in 2022.

Kiavi will now offer bridge and rental loan products in these states, further backing the company's mission to support real estate investors in the revitalization of neighborhoods nationwide.
Mortgage Professional America reached out to Bourque for more details. "We work closely with our customers, and take their feedback into account," he said. "We had heard from them that these two states in particular were of interest. Market data also shows that both Indiana and Kansas have strong rental and housing markets."
Read more: Fix-and-flip good option amid supply chain issues
In Indiana, home sales are expected to increase by nearly 15% while prices are projected to grow by 5.5%, Bourque noted. "And we are excited to support our customers' and real estate investors in these two states," he said.
The two-state expansion may just be the tip of the iceberg, Bourque suggested: "We are always looking to support our customers," he said. "As real estate investors continue to revitalize over $25 trillion of aging US housing stock, we will provide them with the capital they need to realize the full potential of their investments. Over time, we expect to serve more customers in more states."
He spoke of the implications of expanding into Indianapolis and Kansas: "With over two-thirds of US houses over 30 years old, there is an opportunity and a real need to rehabilitate and update these homes and make them move-in ready for families across the country," he explained. "Supply chain constraints and labor shortages are causing delays with new construction. We are confident that, with our technology platform, REIs and our existing customers will find that accessing capital and the ability to close quickly will help them scale and make smarter investment decisions as they look to expand in these states."
Kiavi provides financing to real estate investors who buy residential properties. Moreover, the firm offers single asset bridge and rental property loans for 2-4 plex, attached and detached planned unit development and single-family properties that are not owner-occupied.
Read next: One of the nation's largest lenders turn to tech
Kiavi already has a presence in 29 states and the District of Columbia.
Adam Lambert, manager of Simple House Buyers and a Kiavi customer since 2017, also commented on the significance of the milestone.
"Kiavi's entry into the Kansas and Indiana markets will be a major asset to real estate investors making an impact to communities through local home improvement projects," he said. "The level of operations and exposure Kiavi has are invaluable, giving investors a leg up as they expand their portfolio into new markets. Kiavi's role as both a lender and a strategic partner has been integral to help us scale our business nationally. We are excited about extending our relationship into Indiana with Kiavi's data and innovative technology to assist and fund our deals in multiple markets."
In a February interview with MPA, Kiavi officials touted the abundant opportunities to fix-and-flip homes in light of aging housing stock. With supply chain issues sparking heightened challenges for construction of new single-family homes – including key elements such as garage doors and gutters not arriving on time for buildout – investors could use all the advice they can get.
Enter Kiavi with a helpful primer on the alternative of fixing and flipping existing homes for quick profit – thus circumventing supply chain obstacles. The alternative is more viable given an aging housing stock.
But even then, there are key steps that must be taken before diving into house-flipping projects. To that end, Kiavi has provided a primer for investors.
"We have seen supply chain disruptions affect most industries and the housing industry is no different," Stephanie Casper, vice president of sales at Kiavi, said at the time. "Two thirds of US homes are over 30 years old, and it makes it challenging for our customers who are helping revitalize America's aged homes to deal with supply chain issues."