CEO shares why UWM, Homepoint, and Caliber are already on board with his new platform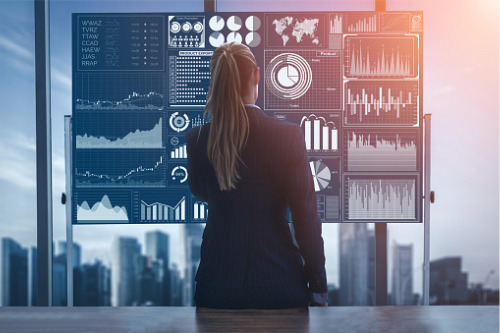 Mortgage brokers have a lot of balancing to do. The nature of the channel requires delicate assessments, deep knowledge of different wholesale lenders underwriting guidelines and real time pricing, and the ability to handle a wide range of client questions. The freedom that comes with working as a broker has had drawbacks in hassle and paperwork. Harish Tejwani is trying to change that.
The founder and CEO of broker origination platform LendWize just completed the acquisition of another toolkit, called ARIVE, which was designed to expedite the brokerage process. The platform automates the application shopping process, taking a single application and running it through a list of major wholesalers. In just over six months since LendWize began managing ARIVE, newly renamed to ARIVE.Next, the platform has seen sign-ups from over 1,000 brokers. That initial growth, in Tejwani's view, represents the first step in a far bigger expansion for his platform and for the broker channel as a whole.
"Our hope is to grow this into the largest marketplace for lenders and brokers," Tejwani said. "We are probably the first one in the industry doing this at scale. We are pretty bullish this year, that we will take this to the next level by adding more lenders and more brokers."
Tejwani believes his ARIVE.Next platform is truly unique in the market, using a single automated process for end to end origination whereas the other tech solutions, in his view, "just connect the dots." Tejwani believes this unique niche comes, in part, from bigger tech companies' overlooking the broker channel post-crash. In the years since 2008 brokers have expanded their market share, up to 20% of the market and growing rapidly in Tejwani's estimation. He's already developed partnerships with major wholesale lenders like UWM, Homepoint, Caliber and others. He believes that the broker channel represents the next major growth opportunity for the mortgage industry.
Taking over the ARIVE platform in the middle of 2020 and running it through both a global pandemic and the single largest mortgage origination year on record has been a unique challenge for Tejwani and the LendWize team. They managed it, he said, by focusing their work exclusively on servicing the broker's needs. In doing so, he believes they were able to help expedite brokers' operations at a time when they were facing record volume.
Now, with his major wholesale partners like UWM and Homepoint coming up to IPOs and declaring their commitment to expanding the broker channel, Tejwani sees room to run for his company. He's going into 2021 with an eye to upscaling, hiring more, and building a platform that can onboard lenders and brokers in a scalable, seamless manner.
"Today's broker market is heavily fragmented," Tejwani said. "But a mortgage brokerage is the best place for the consumer to get a mortgage loan. Brokers can shop [for their client], they're independent and they are not bound to any lender's underwriting team. right. We want to give them 10x 20x 50x efficiencies. They were doing this for a while and if we give them tools and technologies by which they can stay in front of their clients, stay in front of the realtor partners and make the borrower experience seamless and do the deal more efficiently. That's the name of the game."