The topics of diversity, equity and inclusion are close to his heart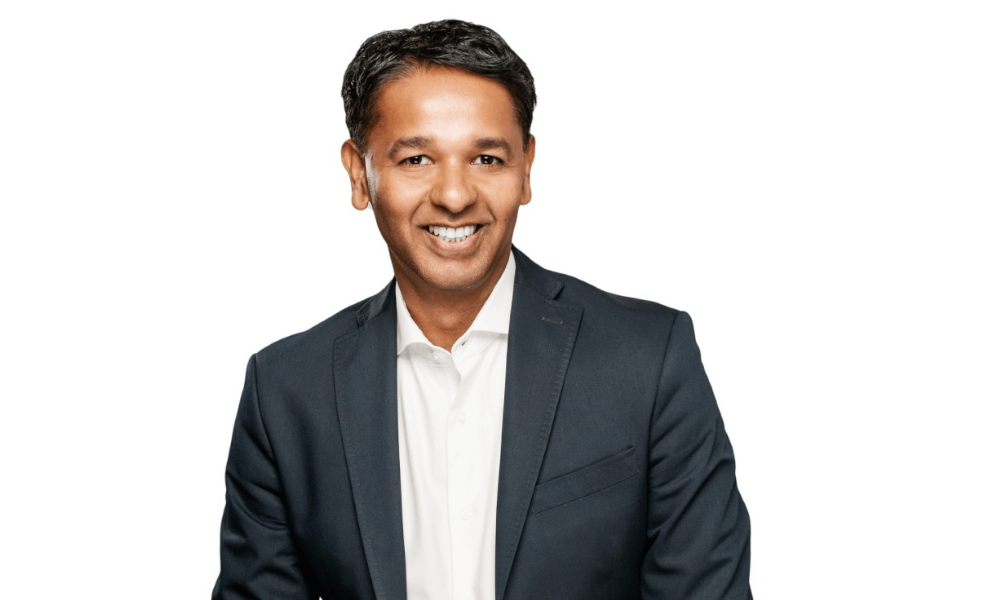 InstaMortgage founder and CEO Shashank Shekhar (pictured) was recently named host of the relaunched California Mortgage Bankers Association's Diversity, Equity and Inclusion podcast.
Shekhar is no stranger to podcasts, hosting a personal iteration with a title alluding to both him and a classic American movie – The Shashank Redemption, a play on the 1994 "Shawshank Redemption" film. In his latest turn as podcast host, Shekhar speaks to guests about the ideals of diversity, equity and inclusion that have long resonated with him, he told Mortgage Professional America in a recent interview.
"This is a topic which is very close to our heart, very close to what we're doing at our company," he told MPA. "I do a lot of speaking on this topic, a lot of writing. So when that opportunity came up, I thought it was a good platform for me to be able to spread that message even more."
The bimonthly podcast showcases personal stories from the mortgage industry that highlight the ideals of diversity and tactics of inclusion. Having already interviewed several guests, Shekhar illuminates those stories with tailored booking.
"We've had some very high-profile guests," he said with palpable pride. "We try to bring in guests promoting those ideas at their companies. I'm trying to use as many platforms as I can," he added, noting his interest in promoting the ideals to as big an audience as possible. In that vein, he added that even though the podcast is produced by the California MBA its ideals transcend one state.
Read more: What's in store for the US housing industry?
A case in point: The second episode highlights a compelling conversation with Paul Gigliotti, founder of AXIS Lending Academy, who details personal challenges finding success in the mortgage industry as an openly gay man. "I was told that I would never meet the love of my life, that I'd never have children," Gigliotti told Shekhar in the podcast episode. "I was told I could not be a respectable person in a profession because I was different. That really played a number on my head."
Today, Gigliotti is married, with children, and now runs several mortgage operations, including a non-profit that aims to educate the next generation of mortgage professionals.
"The mortgage industry is filled with great people that are focused on providing opportunities for homeownership," Shekhar said. "I have always been inspired by the people I meet in this industry. This podcast gives listeners a chance to come along with me while I learn about each guest and help share their stories."
California MBA DE&I Committee chairperson Ian Rambarran shared how Shekhar was chosen to host the podcast: "We wanted an industry leader with deep experience in mortgage lending diversity, equity and inclusion to host the relaunch of our podcast," Rambarran said in a prepared statement. "We found Shashank to be the ideal host. His personal growth story is inspiring and he has the unique ability to encourage our guests and motivate our listeners."
Read next: InstaMortgage merges with California brokerage All Cal Financial
Shekhar is one of the leading mortgage experts in the country and the author of Amazon best seller, My First Home: A step-by-step guide to achieving the ultimate American Dream. He is an avid blogger and his blogs are regularly featured on some of the top lending and real estate websites. A noted entrepreneur, he has earned accolades for the extraordinary growth of his company. InstaMortgage is one of the fastest-growing mortgage companies in the US and the fastest-growing private company in Silicon Valley. In 2017 and 2021, InstaMortgage (originally Arcus Lending) was named to the 500 list of the fastest-growing private companies in the US. Shekhar was named 2022 Entrepreneur of the Year and a winner of the Stevie Awards. Originally founded in 2008, the company rebranded as InstaMortgage in 2021.The company has clients across 26 states.
The California MBA is the only statewide association solely dedicated to representing the real estate finance industry in California by providing on-the-ground advocacy in the State Legislature, and before government agencies and regulators. The California MBA also hosts numerous educational conferences, webinars, and programs to keep you up to date on the latest information and analysis. Additionally, it provides its members and the industry with valuable networking opportunities to help you find new business opportunities.