Corporation slashes home prices, reassesses land buys and more as inflation takes hold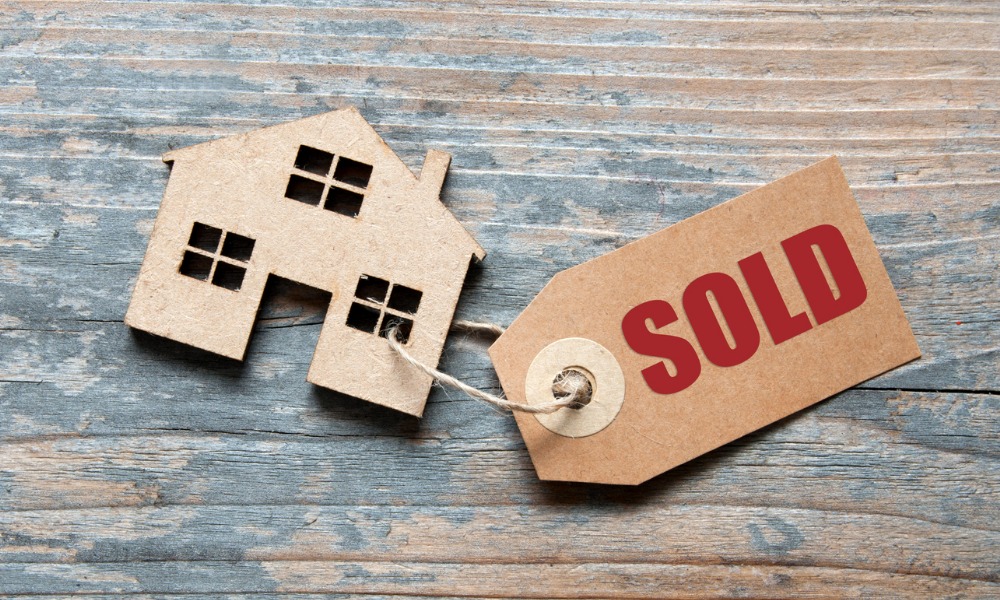 The advent of earnings season – what with its light-shedding tactics toward full disclosure as required by federal regulators overseeing public companies – has once more laid bare the inner workings of a homebuilder facing struggles in a climate fraught with uncertainty. This time, machinations at Lennar Corp. were revealed via its third quarter earnings report issued last week.
Against a backdrop of inflation, the housing industry has recently been dealt a series of blows, making it harder to compete – fluctuating mortgage rates, labor shortages, supply chain backlogs, soaring building materials prices, to name a few. At Lennar, officials have responded by slashing home prices, canceling land purchases and delaying stock repurchase in lieu of retiring debt among steps taken in more austere times.
The nation's second-largest home construction company in the US, Miami-based Lennar managed to post better-than-expected results for its third quarter – $1.47 billion in net income compared to $1.41 billion for the same period last year on revenue of $8.93 billion, a 29% jump from last year's third quarter – however, new orders fell around 12% to 14,366 homes.
"After paying down $575 million of maturing senior debt without replacement, we ended the quarter with $1.3 billion of cash, nothing drawn on our revolver and a 15% debt to total capitalization ratio as compared to 21.2% last year," Stuart Miller, executive chairman, said during last week's earnings call. "As a matter of careful capital allocation this quarter, given current market conditions, we chose not to repurchase stock in favor of early retirement of debt. As we've continued to drive strong closings and performance, we are well prepared to handle the current market conditions. In addition to the well-documented supply chain constraints and limited workforce slowing production, housing has now been considerably impacted by the more than doubling of mortgage rates over the past months and, therefore, the doubling of monthly payment costs and reduction of housing affordability."
The Fed's attempts to tame inflation by tinkering with interest rates has been especially impactful: "The housing market has continued to weaken as expected in response to the Fed's too-late but now very rapid and aggressive reaction to inflation," Miller said. "Homebuilding finds itself once again at the forefront of all that is happening in the economy, and the Fed's use of its interest rate tool to curtail inflation is certainly having the desired effect on the for-sale housing market. The market is now adjusting. The interest rate movements were very sudden and adjusted very quickly, and that suddenness has always led to a pullback in housing demand."
Read more: Homebuilder's 3Q results reflect housing industry woes
While homebuilders have previously benefited from higher home prices amid soaring values, the interest rate spikes have spooked many consumers from the housing market. Many have now adopted a wait-and-see stance as they wait out the Fed's machinations toward a more stable market. "Part of the pullback is driven by simple affordability, and part of the pullback is driven by the psychology of the sudden and aggressive interest rate hike causing either a monthly payments figure shock or a sense of having missed the boat," Miller explained. "The Fed chair's additional increase of 75 basis points of the Fed funds rate, together with an articulated determination to do more, suggests that even more challenges lie ahead. While demand has cooled at a once high pricing level, demand for shelter still exists where price intersects with current interest rates to produce an affordable monthly payment. There is still a housing shortage across the country, especially workforce housing, and household formation has continued to rise."
As the Fed tinkers with rates to control inflation, Lennar is now left to adjust sales prices to attract consumers: "First, as I said last quarter, we're going to continue to sell homes, adjust pricing to market conditions and maintain reasonable volume," Miller told shareholders. "We have discussed over the past years that we have a housing shortage across the country. We will continue to build even as prices adjust in order to fill that shortfall and provide much needed workforce housing. As we have noted many times in the past, whether the market is improving or declining, we employ our dynamic pricing model week by week to price product to current market conditions in order to maximize pricing and margin while we maintain a very carefully and limited inventory level."
In tandem with that move, Lennar also is scrutinizing its land purchases amid the uncertain market: "And as the market recalibrates, land costs will have to adjust as well," Miller said. "Accordingly, we are reviewing and re-underwriting every land deal in our pipeline to the current market conditions. In time, new land deals will have different pricing that will be properly sized to the home sales prices. Overall, these are the trends as we see them."
In light of a changed housing landscape, the homebuilder has also reached out to its business partners to help steer the ship: "We are working with our vast network of trade partners to recognize that the world has changed, and we all have to work together to keep the machine working," Miller said. He noted his recent attendance at a two-day supply chain conference hosted by the firm's purchasing leadership group, led by Kemp Gillis. "Trade partners and Lennar division leaders convened to work together to attack costs, find efficiencies and adjust to current market conditions. Rick and Jon will drive continued and focused attention on this critical initiative," he said.
Despite the corrective measures, the market still offers hopeful signs: "Demand remains reasonably strong at adjusted prices as buyers still have jobs as well as down payments and have attractive credit scores and can qualify," Miller said. "With higher rates, prices must be adjusted downward in incentives used, or sales just drop off. Accordingly, we have carefully managed sales price and/or pace through the third quarter exactly as we said we would last quarter. Although our sales are down 12% from last year's levels, we have focused our management's attention on finding pricing levels that attract demand."
For the time being, Miller suggested he pins his hopes on tried-and-true fundamentals that will help the industry regain its vigor: "There's still very limited inventory, and there's very little exposure to traditional inventory overhangs like foreclosures and speculators," he said. "Additionally, buyers are still seeking shelter from inflationary pressures on rentals as scarce rentals and increased demand from those who would otherwise purchase drives and keeps rents higher. As we bring prices down and incentives up, demand is still there. And these fundamentals give us assurance that while there is short- and medium-term reconciliation, the long-term prospects for housing continue to be strong."
Read next: Rocket Mortgage launches 'Inflation Buster'
He sought to assure shareholders that, while times are tough, this isn't the company's first rodeo: "We have been here before, and we have navigated adversity," he said. "We have a seasoned team that knows exactly what to do and how to do it. Every member of the Lennar management team is fully aligned and working in a coordinated way. We are extremely well positioned financially, organizationally and technologically to thrive and to succeed in these conditions.
"We recognize that interest rates are rising, inflation continues to be a legitimate threat and important parts of the economy are slowing. We know that the Fed is determined to curtail inflation, and this will take some time. But we also know how to adjust to the market -- to these market changes, and we are making those adjustments. As we look to the remainder of 2022, we recognize there are challenges in the market that we must carefully regard, expect that we will meet the challenges and that we will continue to adjust to maximize opportunity and drive Lennar into an ever better future."