CRE data company plans to expand to the US residential real estate market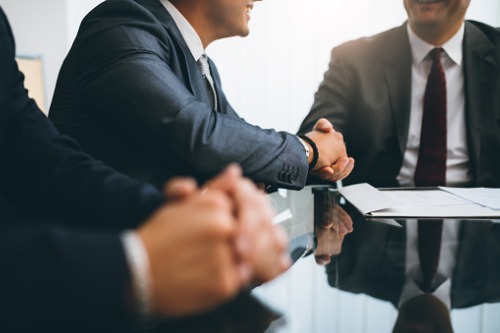 Real estate search portal Homesnap has announced that it will be acquired by CoStar Group, a provider of commercial real estate data, analytics, and online marketplace. The deal is worth $250 million.
CoStar Group founder and CEO Andy Florance said that the acquisition will allow the CRE information firm to "enter a new space and expand the total addressable markets in which we can compete."
"The estimated value of commercial real estate assets in the US is $16 trillion," Florance said. "With the new addition of clients and information covering 90% of the estimated $27 trillion US residential real estate market, we are almost tripling the size of our addressable markets."
Washington, D.C.-based Homesnap is an online and mobile software platform that works with real estate agents, providing them with data, analytics and advertising exposure for their property listings. Over 300,000 agents nationwide use the application an average of 30 times each month. The company is projected to achieve a revenue of approximately $40 million in 2020, representing an annual revenue growth of 45%.
Additionally, the addition of Homesnap's complementary offerings will quadruple the number of professional, paying brokers and active agent users on the CoStar Group US platforms from approximately 100,000 to over 400,000. CoStar also expects the number of US property listings available across all its brands to double from approximately 1.35 million to over 2.6 million.
"Our goal is to make these enhanced capabilities available to all of our audiences," Florance said. "Combining forces with Homesnap is also expected to enable us to expand and deepen our collaboration with MLSs nationwide. A very large percentage of CoStar's clients such as investors, banks, government agencies, appraisers, suppliers, and brokerage firms are active in both commercial and residential real estate, so we believe that they would welcome a more comprehensive solution for their needs across all real estate segments."
"Homesnap has spent years building tools that reinforce the agent-client relationship and arm both home buyers and agents with the data and software they need to find homes and do their jobs," said John Mazur, CEO of Homesnap. "In addition, residential property agents spend an estimated $10 billion every year on software and marketing, while influencing a further $21 billion of spending in adjacent markets, such as lending, insurance and relocation services. We are excited to join CoStar Group and leverage their 30 years of knowledge and experience in property data, software and marketing to take advantage of this significant growth opportunity."
The transaction is expected to close this year, subject to customary closing condition and regulatory review.