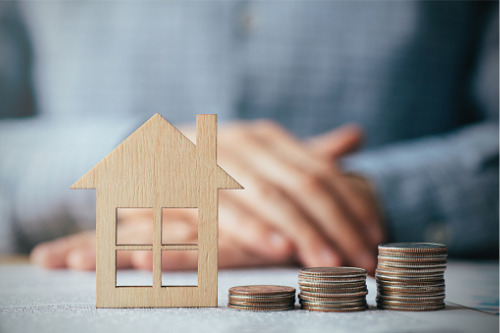 With the health of the commercial real estate sector having been thrown into serious jeopardy by COVID-19, many are wondering just what the future holds for the space. Will social distancing kill it? Will certain assets come through the pandemic stronger than before? No one knows. But economists are still hazarding guesses.
Several such experts recently took part in an NREIonline.com feature that looks at the current and future state of commercial real estate. The opinions are as varied and well-reasoned; whether or not they pan out is the three-trillion dollar question.
With COVID-19 still incurable and job growth a complete unknown, Barbara Byrne Denham, senior economist at Moody's Analytics REIS, doesn't see the commercial market recovering until late 2021 or 2022 "at the earliest". She fears that a second wave of coronavirus infections is still a risk.
"If a surge becomes measurable, it will delay any recovery," Byrne Denham says. "If cases continue to decline, then it will bode well for the recovery, but the recovery is directly impacted by the containment of the virus."
CBRE's global chief economist, Richard Barkham, doesn't picture the economy returning to pre-COVID levels. He expects it will take five to ten years for unemployment to shrink back down to five or six percent. That means a subdued recovery for most commercial sectors, although he expects a quick rebound for industrial and logistics. According to Barkham, multi-family should come back within a year or 18 months, although that projection will depend heavily on an improved jobs market, while office and retail could take two and three years, respectively, to get back on their feet.
"Do we think that retail is dead? No," says Barkham. "Lively, interesting retail places are not dead at all, but we may see a more rapid pace of depreciation."
Observers of the commercial space have wondered how much impact social distancing and remote work are going to have on the office sector. David Lynn, founder of Everest Healthcare Properties, thinks that companies will be unwilling to give up their leased spaces so easily.
"They won't try and fight to cancel their lease, they will just use the space differently," Lynn says. "[W]e'll always need office space."
Hessam Nadji, CEO of Marcus and Millichap, feels the commercial space's fundamentals need to be considered before anyone starts writing its obituary. While some asset classes are struggling – hotels, older shopping malls – others, such as apartments, industrial warehouses and self-storage facilities are faring well.
"It's really a mistake to paint the entire real estate industry with one brush," he says. "[Y]ou have to remember commercial real estate was not overbuilt before this crisis and we weren't overleveraged before this crisis. So, we are in much better shape than we were during the financial crisis."
Andrew Zola, economist at CoStar Group, explains that whatever recovery is in store for America won't be consistent. Markets, such as Las Vegas and Orlando, which rely on tourism, won't have much to get excited about until people are allowed to fly and congregate en masse again. Other cities, like Seattle and Cleveland, where the economy isn't driven by consumer demand, "are likely to recover faster", he says.
Taken as a whole, these views may not be as clarifying as many would hope. But the common theme that runs through them, that the decimation of commercial real estate by COVID-19 is far from a done deal, is as worthy of optimism – and at least as valid – as any prediction could be.