Inflation, rising rates, anxious consumers all played a role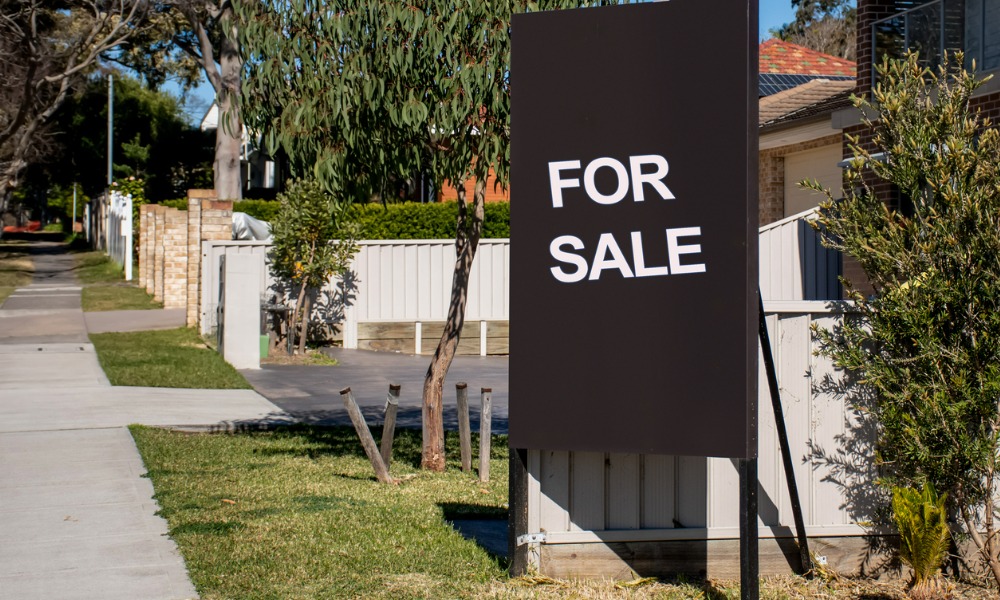 KB Home – one of the nation's largest homebuilders in the US – revealed its third quarter earnings this week, offering a snapshot of the economic forces that have beset the housing industry amid inflation and supply chain backlogs.
The homebuilder reported net income of $253.3 million, an impressive leap from $150.1 million for the comparable period last year. Revenues also rose – to $1.84 billion, a 26% jump from last year – but failed to meet Wall Street expectations of $1.86 billion.
To be sure, it could've been worse. Yet the earnings performance fell short in some key areas, with the uncertainty of the market playing a direct role in corporate machinations.
"We delivered another quarter of strong financial results with meaningful year-over-year growth in most of our key metrics, highlighted by more than 600 basis points of expansion in our homebuilding operating income margin to approximately 18%," Jeffrey Mezger, chairman, president and CEO, said during the earnings call on Wednesday. "These results reflect the strength of our company, our larger scale and the size and composition of our backlog. At the end of our third quarter, our backlog stood at over 10,700 homes valued at more than $5.2 billion, placing us in a good position with respect to deliveries in our 2022 fourth quarter and into the first half of 2023."
He provided a profile of sorts reflecting today's homebuyer in a challenging market: "Approximately two-thirds of our buyers are either locked on their mortgage rate or paying in cash. And for the most part, these buyers are closing when their homes are completed. Our buyers tend to have an emotional attachment to their purchases that stems from creating their personalized homes on a lot they have selected with features and finishes they have chosen. As to the details of the quarter, we produced total revenues of $1.84 billion, up 26% as compared to the prior-year period, and diluted earnings per share of $2.86, which grew almost 80% year over year."
Read more: Housing starts decline mirrors drop in homebuilder confidence
While generally bullish on the company's economic performance in the third quarter that ended Aug. 31, he acknowledged the revenue shortfall, attributing it to supply chain issues that have affected the breadth of corporate America from which homebuilders have not been immune: "While we achieved the low end of our revenue guidance, we experienced an extension in build times due to ongoing supply chain issues, which affected deliveries in the quarter," he said. He hinted at prescience in the way the company positioned itself for the current woes: "Our gross margin of 27% is a particular highlight of the quarter, demonstrating the impact of our internal initiatives, along with our effective management of pace, price, and starts to optimize each asset during the robust demand environment earlier in our fiscal year. In addition, we successfully managed costs, driving our SG&A expense ratio down 100 basis points year over year."
Mezger said the company will forge ahead with various projects already in the pipeline, even as an untold number of would-be homeowners opt to wait for rates to subside before purchasing homes: "We remain committed to balancing our overhead with our revenues as we continue to open additional new communities," Mezger said. "The factor supporting demand for homeownership remains strong, including favorable demographics, population and job growth in our served markets and rising rental rates, coupled with a limited supply of homes due to the industry's underproduction of new homes and low levels of existing home inventory, particularly at the more affordable price points. Although the long-term outlook remains positive, many prospective buyers have paused and moved to the sidelines amid higher mortgage rates, along with ongoing inflation and a range of macroeconomic and geopolitical concerns. As we manage through these uncertain times, we remain committed to our build-to-order approach."
Ironically, the very backlog that has stymied construction will bode well for the fourth quarter and next year, he explained: "These results reflect the strength of our company, our larger scale and the size and composition of our backlog. At the end of our third quarter, our backlog stood at over 10,700 homes valued at more than $5.2 billion, placing us in a good position with respect to deliveries in our 2022 fourth quarter and into the first half of 2023."
Rob McGibney, executive vice president and chief operating officer, acknowledged the attendant challenges of an inflationary climate as reflected in the earnings report: "We continue to face difficulties in completing and delivering homes in the third quarter," he said. "And as a result, we were short about 160 deliveries, or 4%, relative to the midpoint of the guidance that we provided in June. While we had seen build times improve modestly in May, which we shared with you on our last earnings call, they extended significantly from that point, illustrating the larger industrywide challenge in finding a consistent footing in build times."
Things like altered construction schedules were emblematic of the current economic challenged, McGibney noted: "During the third quarter, build times for our homes under construction expanded by 11 days from the framing stage to completion. This drove the delivery miss in the quarter and is also having an impact on our fourth quarter delivery projection, which we have reduced. There were several factors that contributed to this extension. Building material shortages continued to delay the completion of homes."
Mezger buttressed the point in speaking of housing activity: "Net orders of 2,040 were down relative to a strong 4,085 in the year-ago third quarter," he said. "At the start of the third quarter, given the size of our backlog and with only 69 finished homes available for sale, we made the decision not to chase sales. The quarter unfolded with June's average weekly gross orders coming in softer than May's. July's gross orders held consistent with June's, and we then experienced an acceleration in gross orders in August. We had taken steps in July with respect to pricing in some underperforming communities, while at the same time, mortgage rates had declined slightly since June."
Mercurial interest rates – rising and falling as the Federal Reserve attempts to tame inflation – loomed large in affecting quarterly results for the company, Mezger added: "We were pleased with the activity in August. But following Labor Day, interest rates have again risen, and we've experienced a softening orders trend. We will continue to monitor market dynamics and individual community performance and we'll adjust pricing as necessary to maintain the balance between preserving our backlog and achieving minimum absorption rates to optimize each asset. Over the years and throughout cycles, we have typically generated one of the highest sales rates per community in the industry, and that remains our objective going forward."
Read next: Supply chain challenges spark spike in mortgage rates
Skittish consumers amid such uncertainty also played a role: "With respect to cancellations, due to the unusually low level of gross orders and large beginning backlog of 12,300 homes, we believe looking at cancellations relative to backlog is a better way to understand the dynamics during the quarter," Mezger said. "At 9%, our cancellation rate on beginning backlog did increase sequentially, but it was still well below historical levels. The number one reason for cancellations was buyer's remorse."
Despite the pressures, the lion's share of output sold, Mezger said. But the market mayhem has changed the way KB Home plans to open communities – at least in the near term: "It was not necessarily that the buyers did not qualify, they did not feel comfortable moving ahead with the purchase," he said. "We ended the quarter with only 12% of our homes in production unsold, consistent with our second quarter level and with less than one finished and unsold home per community. We expanded our community count in the third quarter due to fewer communities selling out partially offset by some deferred openings. In this market environment, we are not opening communities for sale until models are 100% completed to optimize the selling effort, which contrasts with the past 12 months, during which we opened for presales while models were still being constructed."