Increase in rates have led to decline in mortgage demand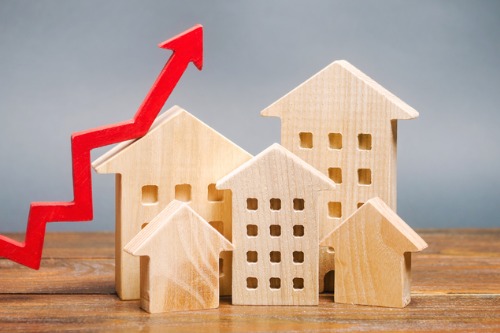 US mortgage rates have reached their highest point since mid-November, according to Freddie Mac's Primary Mortgage Market Survey.
The average 30-year fixed-rate mortgage jumped from 2.73% to 2.82% week over week. Freddie Mac chief economist Sam Khater said that the rise was mainly driven by supply issues.
"Economic spending has improved due to the most recent stimulus, but supply chain shortages are causing downstream inflation, leading to higher mortgage rates," he said. "While there are multiple temporary factors driving up rates, the underlying economic fundamentals point to rates remaining in the low 3% range for the year."
The 15-year fixed-rate mortgage also saw an increase this week, up from 2.19% to 2.21%. Meanwhile, the 5-year Treasury-indexed hybrid adjustable-rate mortgage (ARM) dipped two basis points to 2.77% week over week.
Many prospective home buyers have pulled back from the mortgage market due to the increase in mortgage rates. The Mortgage Bankers Association reported that total mortgage applications fell 5.1% from the previous week.