Housing industry continues to be beset by a host of challenges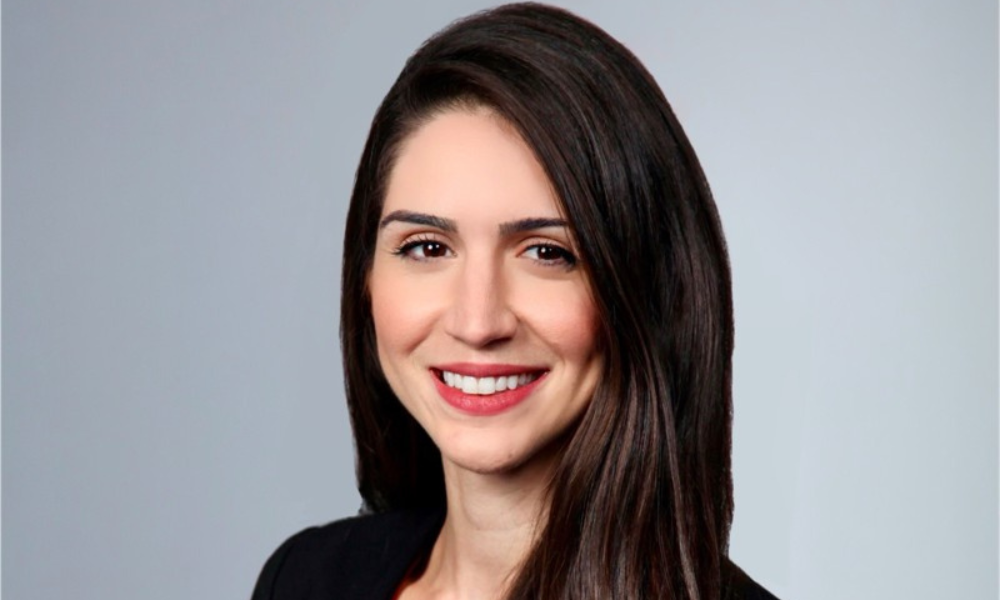 A decline in housing starts mirrors a similar drop in homebuilder confidence as the homebuilding industry continues to be beset by supply chain disruptions, rising input costs and concerns that declining affordability is pricing out buyers, an economist told Mortgage Professional America.
Odeta Kushi (pictured) reacted to a report on Thursday by the US Department of Housing and Urban Development and US Census Bureau showing overall housing starts falling by 14.4% to a seasonally adjusted annual rate of 1.55 million units in May from an upwardly revised reading the previous month. The May reading of 1.55 million starts is the number of housing units builders would begin if development kept this pace for the next 12 months. Within this overall number, single-family starts decreased 9.2% to a 1.05 million seasonally adjusted annual rate, according to the report.
The multifamily sector wasn't immune to declines either. The sector encompassing apartment buildings and condos decreased 23.7% to an annualized 498,000 pace.
Still, Kushi found a silver lining in the otherwise sobering report: "Completions in May increased 9.1% compared with April and were up 9.3% year over year. The growth in completions means more homes on the market in the short-term, offering some immediate relief in alleviating chronic housing supply shortages."
Overall, however, homebuilder confidence remains low: "Homebuilder confidence dipped lower in May for the sixth month in a row," Kushi noted. "Homebuilding is a leading economic and housing indicator, and the decline in confidence suggests that housing is cooling."
Read more: Supply chain challenges spark spike in mortgage rates
In addition to supply chain disruptions, rising input costs and affordability concerns, rising rates also played a role in the declining stats, Kushi observed: "The new-home market is particularly sensitive to rising rates, and builders want to ensure that if they build it, someone will buy it," she said. "Builders are responding to the decline in affordability and cooling demand by building less, but a slowdown in construction is concerning because the US continues to face a housing shortage. We need more homes, not less."
The number of single-family homes authorized – but not yet started – remained flat in May as well, Kushi said, although it remains 3.4% higher than one year ago. "Builders continue to work through a backlog of uncompleted homes before they can break ground on new projects," she noted.
Labor shortages emerged as yet another mitigating factor: "Skilled labor shortages continues to hamper builders, making it difficult to build," Kushi said. "In April, hires per job opening, a measure of how readily employers can turn openings into new employees, dipped to a series low. No hammers at work, no homes. Yet, it's not from lack of trying. The annual growth in average hourly earnings of production and non-supervisory employees in construction picked up in May, increasing 6.3% year over year. The best way to attract and retain workers is to pay more."
Read next: Fix-and-flip good option amid supply chain issues
The National Association of Home Builders also reacted to the disappointing report. NAHB's chairman, Jerry Konter, sees little change in the future as he predicted construction costs continuing their increase. Konter is a developer in Georgia who has met the challenges firsthand.
"Single-family home building is slowing as the impacts of higher interest rates reduce housing affordability," Konter said in a prepared statement. "Moreover, construction costs continue to rise, with residential construction materials up 19% from a year ago. As the market weakens due to cyclical factors, the long-term housing deficit will persist and continue to frustrate prospective renters and home buyers."
Robert Dietz, NAHB's chief economist, sees further weakening ahead: "In further signs that the housing market is weakening, single-family permits are down 2.5% on a year-to-date basis and home builder confidence has declined for the last six months," he said in a prepared statement. "Due to the acceleration in construction activity in recent quarters, housing completions are rising. Single-family completions were up 8.5% in May 2022 compared to May 2021 as inventories rise."
On a regional and year-to-date basis, combined single-family and multifamily starts are 2.1% higher in the Northeast, 1.2% higher in the Midwest, 12.9% higher in the South and 4.3% higher in the West.
Overall permits decreased 7.0% to a 1.70-million unit annualized rate in May. Single-family permits decreased 5.5% to a 1.05-million unit rate. This is the lowest pace for single-family permits since July 2020. Multifamily permits decreased 9.4% to an annualized 647,000 pace.
Looking at regional permit data on a year-to-date basis, permits are 8.3% lower in the Northeast, 5.2% higher in the Midwest, 4.6% higher in the South and 1.6% higher in the West, according to the report.