Firm is in the middle of a "competitor-driven dislocation between retail and wholesale rates and margins"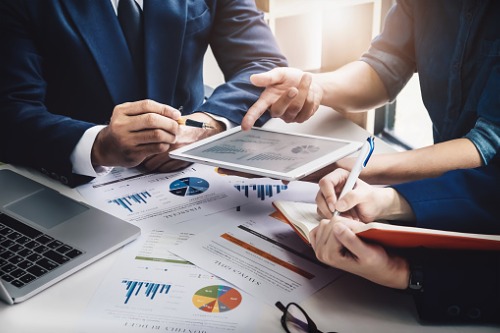 Home Point Capital has released its financial results for the first quarter ended March 31, 2021, highlighting the impact of the intense competition in the wholesale lending space on its business.
The servicer generated a record origination volume of $29 billion – up 23% from last quarter and more than three and a half times higher than in Q1 2020. Home Point noted that the volume was driven by its wholesale channel.
"Our results for the first quarter of 2021 reflect the benefits of Home Point Capital's diversified business model, which enables the company to create value in a variety of macroeconomic environments," Home Point president and CEO Willie Newman said.
Its Q1 net income was $149 million ($1.07 per share), down from $184.5 million ($1.33 per share) the previous quarter. The company attributed the decline to its gain on sale dynamics, which fell 72 basis points to 128 bps quarter over quarter. Its total revenue also dwindled to $422 million, a 7% drop from the fourth quarter of 2020.
During the company's earnings call on Thursday, Newman said that the combination of rising rates and competition in the wholesale channel has created a "challenging near-term operating environment and put pressure" on Home Point's margins.
"We're really in the middle of a competitor driven dislocation between retail and wholesale rates and margins," he said. "Retail and direct lenders rates are one eighth to 3% higher in their rates provided by wholesale lenders through brokers. And to me, if that disparity persists, I don't know why a customer wouldn't go to a broker 100% of the time. I mean, the disparity is so significant relative to historic norms. If companies that are in distributed or direct to retail and in wholesale can persistently charge retail customers rates of that much higher versus customers that come through wholesale, I think they have a real issue."
Read more: Why a fight between United Wholesale Mortgage and Rocket is good for Homepoint
When asked about how that will play out through the rest of the quarter, Newman said that the current market dynamics is temporary, but he can't predict when wholesale revenues will begin to improve. Despite the uncertainty, Newman believes that this presents them with an opportunity to scale and optimize for the long term.
"We are planning to continue to operate in an environment where wholesale revenues are at the low end of historic norms of approximately 115 basis points for the foreseeable future," said Mark Elbaum, chief financial officer of Home Point. "Against this backdrop, we believe we can drive long-term profitability through the continued growth we expect from adding new broker partners and expanding current relationships, efficiency gains from productivity and technology initiatives that are already underway. The ongoing expansion of our high-quality servicing platform and rigorous expense management across the business."
Home Point significantly increased the pace of new broker partner additions to its platform with more than 6,023 broker partners and 620 correspondent partners. In total, Home Point's third-party relationships – which is a cornerstone of its business model – has grown by 63% year over year and 11% quarter over quarter.
As for its customers, Home Point serviced more than 409,000 customers, up 60% year over year and a 14% increase from the fourth quarter of 2020.