On offer day, Home Point CIO explains what public offering means for lender after a year of nearly 180% growth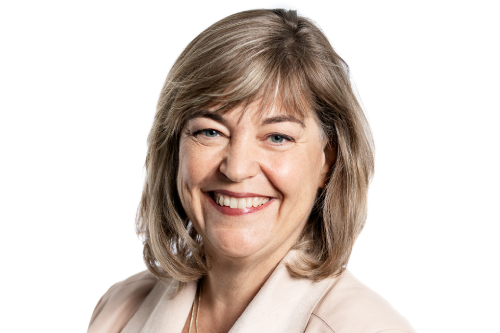 Home Point Capital made its IPO on the Nasdaq on Friday, January 29. This makes Home Point the third nationally ranked wholesale lender to go public after IPOs from Rocket Mortgage, in August, and United Wholesale Mortgage, earlier in January. According to Home Point CIO Maria Fregosi (pictured), the move represents the culmination of a record 2020 for Home Point, in which they grew by a rate of 178.5%, the fastest growth rate among the nation's top 35 lenders.
Fregosi explained that the public offering, which is intended to raise $94.25 million, was made because Home Point saw an "opportune time" to introduce investors to Home Point, broadening investor access to, and understanding of, mortgage companies. She emphasized that while this secondary offering strategy won't provide an immediate influx of additional capital for Home Point, it gives it access to that public capital when another push is called for. She stressed that the IPO will serve to further educate the investor community about the opportunities they can find in the mortgage space.
"We're hoping it's going to be another data point that's going to continue to get the public markets excited about mortgage companies," Fregosi said. "There have been so few mortgage companies out there that we really didn't even feel that the marketplace really understood us. So, having Rocket go for its IPO, followed by UWM, and then us, will help that understanding. We all run slightly different business models and I think we'll continue to give more coverage to the sector, and more coverage to the sector, I think, will be positive for the industry."
Fregosi explained that Home Point's "opportune time" came after funding $62 billion in the past year, powered by wholesale partnerships with over 6,000 independent mortgage brokers. That record volume increase, she said, was the right information to deliver to public markets along with an IPO.
"It had certainly been part of our vision that we would go public someday," Fregosi said. "But who would have thought the timing would have been in the middle of a pandemic?"
While stock market volatility has been a story of the past week, and some investors have raised concerns about how the cyclical nature of many mortgage businesses will play out on public markets, Fregosi is confident Home Point can keep the ship steady. She pointed to the Home Point business model, wherein they act as the primary servicer, as a sign they can maintain solid performance during a rising rate environment provided the purchase market stays strong.
Fregosi noted the crucial role of brokers in that model, knowing that brokers tend to gain market share when the market shifts away from refis towards purchase. With the servicing asset onside, Fregosi expects the business to remain balanced and protected against stock market volatility whatever the rate picture may be.
For brokers already working with Home Point, Fregosi believes this IPO serves to remind them that the lender is here to stay. She believes brokers who don't work with Home Point yet should use this as an opportunity to take a closer look.
"It's an exciting time for brokers, they certainly are our partners in this effort," Fregosi said. "I think it continues to say to those brokers that have been working with us that we're one of the leading wholesale lenders in the space, and they should continue to work with us. It tells the brokers who aren't working with us that we're definitely a company they should have on their radar. They should make sure they're connecting with us because this IPO says that the market believes we're a company that's here to stay and going to thrive."