Why she's teaching financial literacy to people who may never become her clients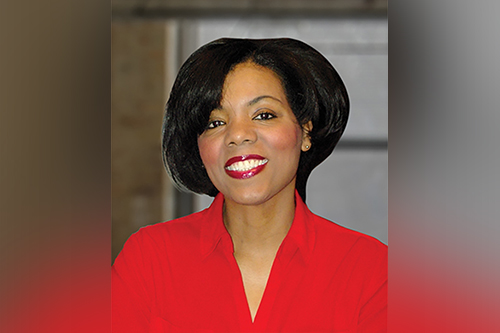 Catherine Okoroh (pictured) has been educating her clients and her community almost before she started working in the mortgage industry. The loan officer with Guaranteed Rate in Chicago specializes in a high-income clientele often plagued by issues stemming from student loan debt. As the first member of her family to graduate from college, she works diligently and empathetically with those clients to secure a loan and financing they can afford.
She works, too, with a whole other group who might not fit into her mortgage pipeline. Before the pandemic, Okoroh taught financial literacy classes at the MLK center in Chicago. She was teaching people in need how to manage a budget and pay down their bills. These conversations and education, that many of us take for granted, are something that a lot of people also grow up lacking. Okoroh is trying to address those knowledge gaps and improve lives in the process.
Since the pandemic began, however, Okoroh has had to redouble her education efforts. Now, by virtual means, she's educating clients about their choices in a frothy housing market and educating the wider community on how to manage money and steady their own financial ships in a particularly challenging time.
Read more: Fairway taps CNN producer for digital content
"I'm teaching clients about living below their means and looking at reserves a lot more," Okoroh said. "There are programs out there where you can purchase a home with very little money in the bank. I'm suggesting and making very strong recommendations and even in some cases, asking them to hold off on programs like that for their own sake, to get a little bit more fiscally prepared."
She's been focusing on planning with clients, noting how a bigger cash reserve can help in the case of an unexpected layoff given today's economic uncertainty. She also makes an effort to explain the difference between a loan her client can qualify for and the loan they can afford. Speaking in the context of a client's goals, she explains how the loan they qualify for and the loan they can afford on a monthly basis may be very different things. At a time when clients are looking to keep monthly payments down as they build up savings accounts, Okoroh has come up big as an educator.
Her general education efforts, since 2020, have focused on helping people understand what creates credit and how to manage it throughout the loan process. Okoroh is hosting three workshops next month sharing "knowledge nuggets" that she wishes she knew when she left college.
Read more: could spiking COVID-19 numbers derail home construction?
Okoroh is quick to educate just about anybody that calls, be they a friend, a client, or a stranger. She gets regular texts from realtors asking for insight on questions like whether a property with an oil tank underneath can qualify for an FHA loan. She'll give away that sort of advice for free, confident in the knowledge that in this business, you reap what you sow.
That mantra has held true for the people Okoroh helps without any promise of business. She's seen many of those people she started teaching come back to her as clients ready to buy a home.
"I had a client call me recently who, at the start of the pandemic, was coming for advice about how to prepare if she loses her job," Okoroh said. "Since then, she's turned around and got a new job. Now she's calling me because she wants to buy a three-unit multifamily property to supplement her income. It's great to see, in the midst of a crisis, how small things can turn around in a big way for people."