Company launches newsroom to create content that aims to "encourage homeownership across the country"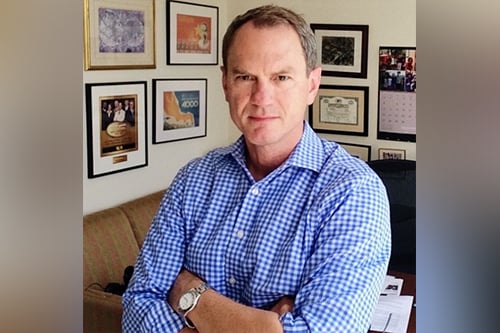 Fairway Independent Mortgage has tapped an Emmy award-winning film executive to create and develop multimedia content for the lender.
Taking on the newly created role of chief content officer is Kirby Bradley (pictured), a renowned producer and director at HBO, CNN, ESPN, and other several digital outlets. Fairway has announced plans to launch a newsroom with Bradley leading the development of multimedia content that would help the company reach more customers.
"Video – and all digital content – is incredibly impactful to empower consumers to make the right decisions on their homebuying journey. Today, an increasing number of customers want to educate themselves, online, and then talk to a local, experienced, career mortgage professional," said President of Digital Strategy Jessica Manna, who oversees Fairway's marketing department. "Kirby Bradley has the vision and experience to deliver content that matters to encourage homeownership across the country and enables individuals to learn and make smart decisions."
"Today, there appears to be a trend in mortgage companies going public," Fairway CEO Steve Jacobson said. "Fairway, founded in 1996, closing over $65.6 billion in 2020, has chosen to stay private. Staying private allows us the freedom and opportunity to do innovative initiatives, like this newsroom with Kirby – and to pursue retention products which might be frowned upon in the public sector."
Bradley brings nearly three decades of expertise in branded content creation and managing editorial staffs. He has bagged 33 Emmy Awards, three Peabodys, and two duPonts during his career.
"The process of buying a home is almost always the story of an individual or family achieving the American dream, and it usually involves overcoming obstacles along the way. Those are amazing, powerful stories to tell," Bradley said. "We're launching Fairway's Newsroom to serve as the nerve center to identify, produce, and disseminate the stories that both educate and inspire dreamers as they navigate homeownership and home buying."