Lender launches second annual 'Gift of Home' philanthropic effort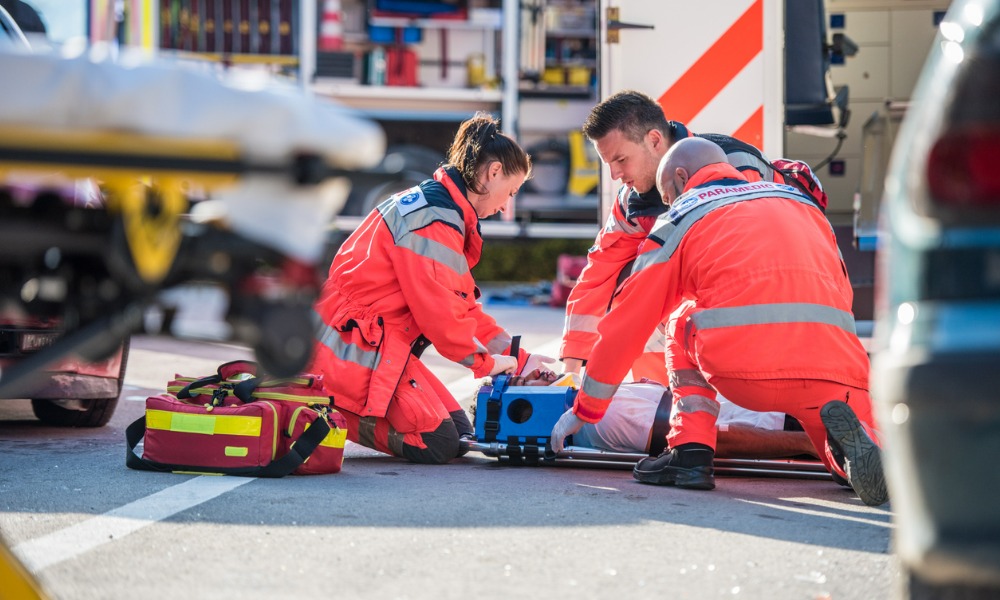 The trade publication Inside Philanthropy recently outlined the various reasons why corporate philanthropy matters – particularly at a time when such largesse is on the wane. Giving yields benefits for everybody and can produce positive side effects – including increased sales, customer loyalty, better recruiting, happier employees that stick around and a better company culture.
In Houston, Envoy Mortgage got the memo. Last week, the lender provided a mortgage payment for one of its clients – the first of several to benefit from the corporate largesse through year's end – as part of the firm's annual "Gift of Home" initiative that kicked off last year. While the inaugural event focused on everyday families to award prizes – a collective $160,000 worth, with the first and last recipient getting a whole year's mortgage paid off while others received a month's reprieve – this year's iteration is focused on first responders.
Ron Millard, chief executive officer of Envoy Mortgage, spoke to Mortgage Professional America to detail the reason behind the gift giving. "This year's focus will be on first-time homebuyers who have made significant contributions to their local communities – including first responders, medical personnel, active military members, veterans and more," Millard told MPA during a recent telephone interview.
"We spend a lot of time on what our purpose is," he added. "While the business we're in is providing mortgages, we look at it as a much higher calling and our purpose is to improve lives," he said. "For our customers, our employees, and our communities."
The impetus for the gift giving was rooted in the COVID-19 pandemic, when an untold number of families experienced financial challenges, he said. "When the pandemic hit, and so many were struggling financially, we felt we had to do something to give back to the community and thought since our business is mortgage, helping them out on their mortgage was the way we pursued it," he said. "We started the 'Gift of Home' last year, and helped about 50 families across the country. "For the first and last recipient, we awarded $55,000. The first and last gifts were enough to cover a year's worth of mortgage payments, he said. Everyone else in between, we covered for one month."
Read more: Texas lender launches 'Gift of Home' initiative
Amid the darkness of the pandemic, the light of generosity was seen as loan officers across the country where Envoy Mortgage has a presence surprised beneficiaries with their mortgage payment gifts, Millard said.
"So many people live paycheck to paycheck and if you take off one of their larger bills, it takes a lot of stress from them," Millard said. "At our company what we do is hard work but it's a very noble role we're able to play. We sleep well at night knowing we're improving lives."
The generosity is an extension of the lender's corporate culture, Millard explained. "It's part of our DNA," he said.
Read next: Envoy Mortgage brings on mortgage veteran as part of Northeast expansion
The afterglow of such generosity might be resonating with the lender's clientele. In April, Envoy Mortgage was named the nation's No. 1 Top Large Division Mortgage Company in Customer Satisfaction for 2021 by Experience.com, the industry's leading provider of experience management software. Rankings were based on millions of customer reviews on nearly 40,000 individual loan officers from more than 350 companies – comprising the largest customer satisfaction survey in the mortgage industry.
The results consider survey completion rates, the number of reviews, and star ratings submitted to Experience.com, the experience management platform, by verified customers. To ensure data integrity, the integrated, cloud-based, platform is connected directly to each company's transaction data and requests are sent automatically to the borrower and the co-borrower on all closed loan transactions.