New, unwrapped toys were delivered to families across region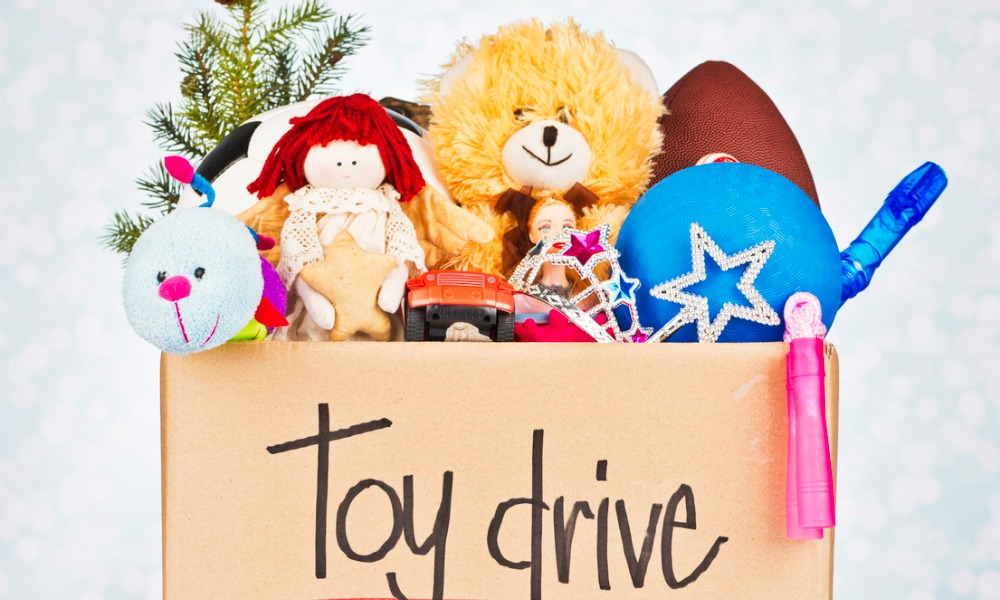 Non-bank lender CrossCountry Mortgage has delivered new, unwrapped toys to families across Northeast Ohio through a Cleveland television station's annual toy drive.
FOX 8's "Operation Giving Tree" program is an annual holiday toy drive for the benefit of children in care in several Ohio counties, including Cuyahoga, Lorain, Medina, Summit, and Lake.
Read more: CrossCountry Mortgage brings two mortgage pros into fold
In a statement, CrossCountry Mortgage said employees spent most of November collecting donations for the program – including dozens of gift cards, electronics, sports balls, dolls, games, stocking stuffers, and makeup.
"Since 2015, we've participated in Operation Giving Tree, and it is such a powerful way to give back to our community," said Ronald Leonhardy, Jr., founder and chief executive officer of CrossCountry. "CrossCountry Mortgage is deeply committed to the children and families of Northeast Ohio and there's no better way to celebrate the season than by delivering a huge truck filled with toys to be given to our region's children."
The lender recently secured $400 million in funding through a loan facility with Ares Management, which Leonhardt said positions CrossCountry Mortgage for "accelerated growth as we continue to expand our platform, geographical footprint, and residential mortgage offering."
"As CrossCountry Mortgage continues to execute its organic and inorganic growth strategy, we believe the company is well-positioned to benefit from its favorable purchase-focused origination volumes, a scaled retail platform, attractive industry demographics and supply tailwinds, and strong free cash flow dynamics," said Kevin Alexander, a partner in Ares' Credit Group.