They claim to extol community ties versus banks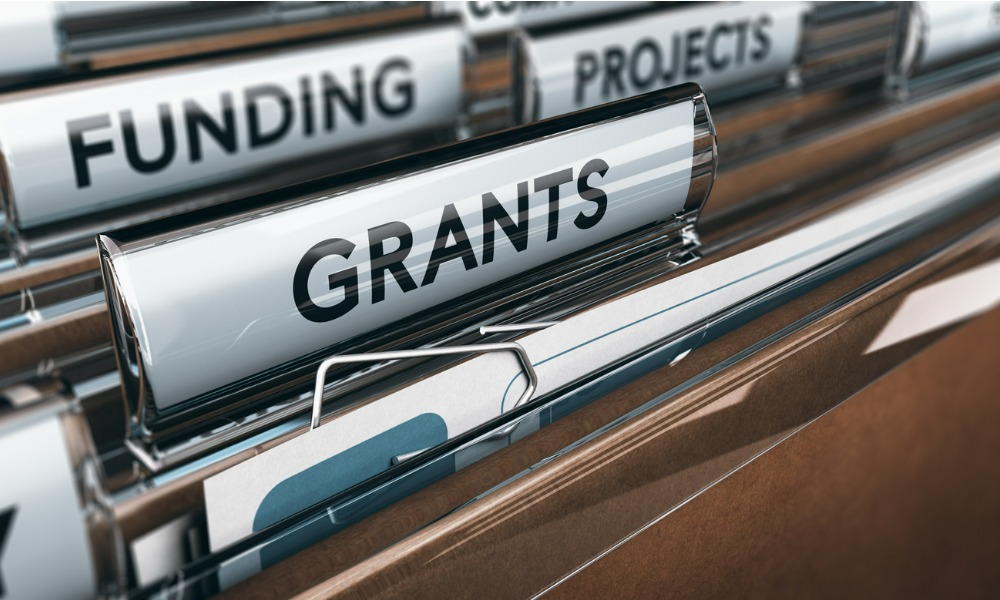 Financial institution iQ Credit Union – a member-owned financial institution based in the Pacific Northwest – on Tuesday announced the inaugural recipients of its iQ for Kids three-year grants: Rocksolid Community Teen Center, Assistance League Southwest Washington and YWCA Clark County.
The IQ for Kids Foundation has supported not-for-profit organizations that directly impact kids' lives in southwest Washington and Oregon since the early 1990s, but this is the first time the foundation has awarded multi-year grants, officials said.
Grant recipients are all local organizations IQ for Kids has supported for years, officials noted. The multi-year program is designed to provide additional financial stability while reducing organizations' need to spend time reapplying for donations, credit union officials added.
"iQ is growing, and so are the needs in our communities," Trista Carbajal, executive assistant and administrator of iQ for Kids, said. "We saw an opportunity to support organizations for multiple years, allowing those programs to count on the funds and make a larger impact by potentially reaching more kids in the community."
Officials described how the grants will be used:
Rocksolid, an organization dedicated to providing safe, fun, and engaging after-school activities for fifth through 12th grade students, will use the grant to support the fall 2023 Teen Takeover program as well as to provide transportation from schools to the non-profit's teen center throughout the year.

The Assistance League grant will support multiple initiatives spearheaded by the non-profit, including assault survivor kits, school clothes for children in foster care, and Operation School Bell, which provides new clothing and literacy supplies to children in need in 25 area schools.

Finally, YWCA Clark County is putting the grant money toward their Y's Care children's program, which provides high-quality preschool education to children and families from homeless, transitioning or low-income circumstances.
"The iQ three-year grant program lets us do more long-term planning because we know that we can count on those funds for multiple years," Marcy Sprecher, executive director of Rocksolid Teen Center, said. "This money will support services that are vital to so many local children."
Read more: Credit union issues strong message to customers
Going forward, iQ will award three-year grants annually to one to three organizations, with applications opening on January 01. In addition to the multiyear program, iQ for Kids awarded more than $19,000 in one-time grants to the following 13 local non-profits in Q1:
Steps for Youth;
Columbia River High School;
TreeSong Nature Awareness and Retreat Center;
Battle Ground Kiwanis Club;
Cascadia Behavioral Healthcare;
The Family Room;
Playworks Education Energized;
Merry Heart Children's Camp;
Mpowered Living Ministries;
FIRST Robotics Team 2471;
Dialed Cycling and Triathlon Team;
Friendly House;
Soccer in the Park.
One-time grants are awarded on a quarterly basis, with the iQ for Kids Committee meeting in February, May, August, and November to make funding decisions. Since its beginning, iQ for Kids has made more than $1.3 million in donations to local charities focused on improving children's lives, officials described. The foundation is funded with donations received from iQ employees.
The credit union describes itself as a full-service financial institution serving the Pacific Northwest since 1940. With more than 97,000 members in Washington and Oregon, the credit union is known for its commitment to financial education and community engagement and for its signature red and black buffalo plaid colors.
Read next: Credit union sees spike in home equity activity
Holly Lindquist, senior loan officer at iQ Credit Union who specializes in home equity, spoke to Mortgage Professional America earlier this month to offer a reminder about other uses for home equity, besides renovations and upgrades, ranging from paying down credit card debt to covering medical emergencies.
Lindquist noted she's seen less equity being used for renovations, as was seen during the peak of the refinancing boom of the last couple of years. "We've had a lot of people recently using it for debt consolidation," she said. "I had someone recently that had probably over $60,000 in credit card debt, and he had tons of equity in his home. So, we pulled the equity out and paid all these cards off and he's saving over $1,200 a month just in payments."
Record-breaking property values proved too big an opportunity for an untold number of homeowners who capitalized on the explosion prior to a retreat once rates started going back up. According to its April 08 report, the Mortgage Brokers Association found that refinance originations are forecast to total $884 billion in 2022 – a stunning number, yet a 64% decrease from 2021. Higher rates have since reduced the refinance incentives for most borrowers, the MBA reported, leading the group to anticipate even stronger declines – envisioning refinancing will decline another 20% in 2023.