Head drops bombshell on unsuspecting staff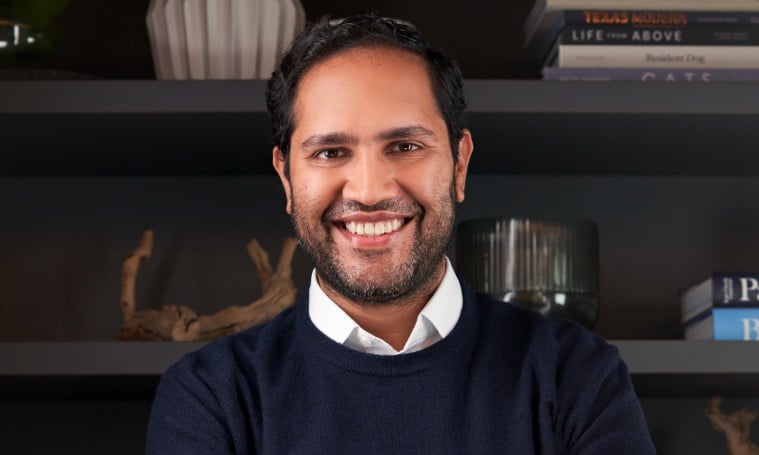 A video has emerged reportedly showing the CEO of online mortgage lender start-up Better.com summarily firing up to 15% of the workforce during a Zoom call.
CEO Vishal Garg (pictured) drops the bombshell, telling shocked staff: "If you're on this call, you are part of the unlucky group that is being laid off. Your employment here is terminated effective immediately."
He blamed market changes and a fall in productivity for his decision.
MPA viewed the one-way video call, reputedly made on December 01 and showing a visibly uncomfortable Garg sitting by a white desk saying: "Hi everyone...thank you for joining. I come to you with not great news. The market has changed, as you know, and we have to move with it in order to survive, so that hopefully we can continue to thrive and deliver on our mission.
"This isn't news you are going to want to hear, but ultimately it was my decision and I wanted you to hear it from me. It's been a really, really challenging decision to make. This is the second time in my career I'm doing this, and I do not want to do this. The last time I did it, I cried; this time, I hope to be stronger."
Read more: Digital mortgage lender Better lays off 900 staff
It's then that Garg announces his intention to lay off about 15% of the company's staff. He goes on to say that four weeks of severance pay will be paid to all US employees, as well as a total of three months of benefits.
Just days before the video's appearance online, it emerged that the New York-based firm had laid off 900 people just weeks before Christmas. The decision followed its recently announced $1.5 billion SPAC merger with blank-check company Aurora Acquisition in a deal that valued Better at almost $7 billion.
According to Forbes, Better's CFO Kevin Ryan later said in a statement that the company had laid off only 9% of its employees, contradicting Garg's earlier announcement.
He said: "Having to conduct layoffs is gut-wrenching, especially this time of year; however, a fortress balance sheet and a reduced and focused workforce together set us up to play offense going into a radically evolving homeownership market."
In a separate report by TechCrunch, the finger of blame for Better's misfortunes has also been pointed at rising interest rates and the impact of introducing greater automation, which requires less manual labor.
Better appears to have been more exposed to tougher market conditions than other mortgage firms as it relies heavily on refinances. It is also the second online fintech company in the real estate sector to announce largescale redundancies in less than a month after Zillow Offers laid off 25% of its workforce following a $422 million loss.
The Zoom call has made international news, with UK dailies The Independent and The Daily Mail reporting on Garg's bizarre method to announce hundreds of redundancies.
On one of the video recordings posted online, an alleged disgruntled member of staff can be overheard cursing repeatedly at Garg.
The CEO, who founded Better in 2014, with the aim of making homebuying easier and less expensive, is no stranger to controversy.
Last year, Forbes published an email Garg allegedly sent to employees saying: "You are TOO DAMN SLOW. You are a bunch of DUMB DOLPHINS and…DUMB DOLPHINS get caught in nets and eaten by sharks. SO STOP IT. STOP IT. STOP IT RIGHT NOW. YOU ARE EMBARRASSING ME."
In another incident involving Garg, he threatened to 'staple former business partner Raza Khan to the wall and burn him alive' after accusing him of stealing $3 million from the funds of another software company.
Garg met Khan while they were students at New York University in the '90s before the two became embroiled in a protracted decade-long legal battle, with Garg suing his former partner.
Read more: Zillow's fix-and-flip 'Offers' business to close
The layoffs at Better mark a remarkable turnaround in the company's fortunes, having only a day earlier obtained a $750 million cash injection from SoftBank Group.
The fintech company, which also has an office in India, more than tripled its business between 2018 and 2019 and was doing $700 million a month in mortgage volume.
As part of its expansion plans, Better also hired 1,000 people in April 2020, mostly workers who had been laid off from the hospitality sector during the height of the COVID pandemic.