Up to 25% of workforce to lose jobs following $422 million loss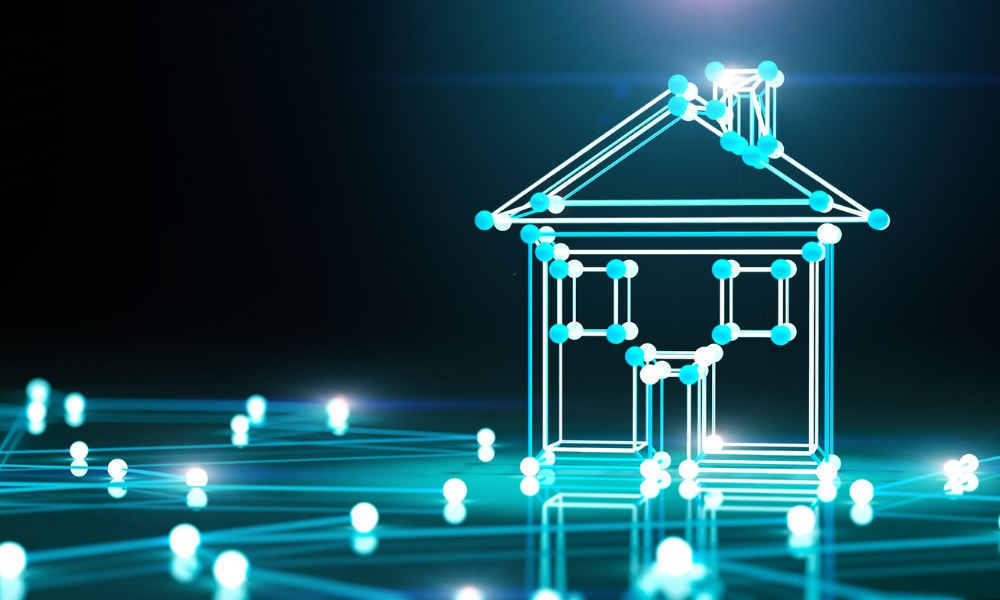 Online real estate firm Zillow has announced it will be closing down its 'Offers' homebuying side of the business following disappointing third quarter results.
Up to 25% of the workforce will be laid off as a result, prompting Zillow CEO Rich Barton to describe the decision as "a heavy, heavy thing" during an interview with news channel, CNBC.
In the company's earnings report, it emerged that Offers made a $422 million loss during Q3, offsetting Zillow's $1.17 billion increase in revenue during the same period.
Following the announcement, shares in Zillow plunged by about 10% for the year as of Tuesday's close. The demise of the company also means that Zillow will be looking to sell about 7,000 homes for around $2.8 billion, according to reports.
The decision, announced on Tuesday (November 2), came just two weeks after the Seattle-based company revealed that Offers would no longer sign new contracts to buy homes for the rest of 2021.
A visibly shaken Barton blamed "the unpredictability in forecasting home prices" as one of the primary reasons for winding the company down, adding that "continuing to scale Zillow Offers would result in too much earnings and balance-sheet volatility".
He said: "This was a necessary decision. We just determined that being an iBuyer was too risky, too volatile and ultimately addressed too few customers."
Read more: Pending home sales decelerate as mortgage rates rise
The collapse of Zillow's homebuying business has prompted questions about the viability of a model that relied heavily on relatively small profit margins and very short hold times.
By Barton's own admission, predicting the cost of a home six months into the future was made doubly hard because of the pandemic, which froze the market up initially and was then followed by a growth rate "that we never before witnessed in history".
Barton insisted that Zillow was "not in a fire-sale move" to offload the homes, which he described as "real assets", adding that inventory "will be wound down in an orderly way".
However, he went on to admit on TV that the company was in a "big hurry" to get them renovated and back on the market.
Zillow bought a total of 3,805 houses in the second quarter and managed to sell 2,086 units during that period.
Offers' fix and flip business was launched in December 2019, offering to buy homes for cash quickly with the added attraction for buyers that they could avoid time-consuming bids and other issues normally related to selling a home, including having to undertake extensive renovations.
After buying a home, Zillow readied the property for sale, undertaking minor improvements such as adding a fresh coat of paint and servicing HVAC units, before listing the home on the open market.
However, the company was unable to make a profit and struggled to have enough margin to cover all the extra costs related to maintenance, sales and marketing expenses after purchasing the home.
Read more: Zillow Offers to launch in six markets by 2020
In response to the news, Kate Wood, home and mortgage expert at fintech company NerdWallet, said sellers had less need for iBuyers currently as there were "plenty of homebuyers still out there competing for limited inventory".
She said: "iBuyers' success comes from volume and speed, so it's not especially surprising that this type of sellers' market presents challenges for that business model."
Broker Yury Shraybman at Philly-based Innovative Mortgage Brokers said he believed Zillow had "got in way over their heads" as there were still many unknowns surrounding iBuying.
He said: "Real estate investing is not easy, regardless of whether you are doing a quick flip or long-term investing, because there are a lot of unknowns.
"A lot of times investors don't know what they don't know. When they find out, it's too late as there are extra repairs or additional costs that were not originally estimated for."
He said the sudden addition of 7,000 homes for sale would be "insignificant", as the figure represented an increase of only 1% to the housing market, but he understood that more than 60% of Zillow's homes might be sold for less than their purchase price in some parts of the country, including Phoenix, where homes have experienced a 23.5% year-over-year median price increase.