Government staged housing crisis hearing, but no builders or developers got invites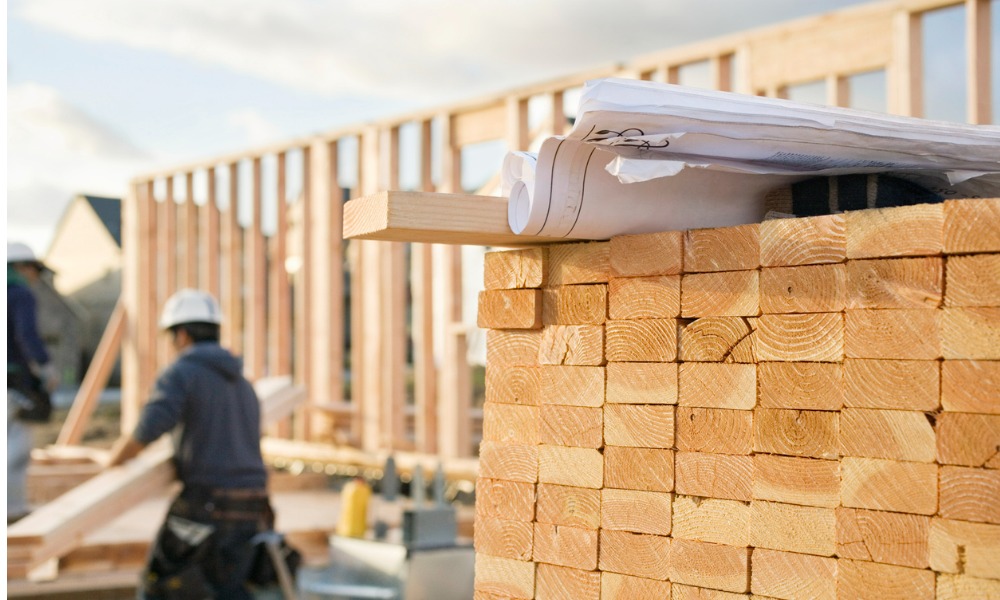 Have you heard the one about the government finally staging a hearing on the housing crisis but forgetting to invite those on the front lines of the housing industry? What may sound like the setup to a joke is no laughing matter for the National Association of Home Builders, which last week voiced its displeasure about a scenario that is all too real.
The House Ways and Means Committee Hearing titled Nowhere to Live: Profits, Disinvestment and the American Housing Crisis tackled the issue of the lack of housing affordability. "Housing is a basic necessity for every American," the committee wrote in a summary. "It plays a vital role in determining our access to education and jobs, our health and well-being, and our financial stability. Our families and communities can't thrive without quality, affordable housing. But too many Americans face skyrocketing housing costs, long waiting lists, new pressure from institutional investors, and unprecedented bidding wars that keep them out of the housing market."
True, all that. But the NAHB has officially balked at the committee's lack of inclusion: "Committee members at today's hearing would have benefited by hearing directly from builders and developers who can best speak to the challenges and barriers to solving our housing crisis," NAHB's chairman – and a bona fide homebuilder and developer himself, hailing from Savannah, Ga. – Jerry Konter said. "Rising home prices and interest rates are taking a terrible toll on housing affordability, with 87.5 million households — or roughly 69% of all US households — unable to afford a new median-priced home."
The House committee offered similarly grim statistics: "In 2020, the typical American family spent over a third of their household income on housing, and these costs are rapidly escalating," witnesses wrote. "Home prices have risen over 20% in the past year, and rents are up over 15%. As rental costs rise, it is harder and harder to save for a down payment. With homeownership slipping out of grasp, competition builds up in the rental market. It's an endless cycle."
Read more: Housing industry reps bemoan Canadian lumber tariffs inaction
Had he or his peers been invited to the hearing, Konter said the committee would have heard of innovative efforts to reach consumers in the lower income brackets who are bearing the brunt of the housing affordability crisis.
"The housing affordability crisis is driven by one factor: as a nation, we have failed to produce enough housing to keep up with demand," he said. "With the threat of a recession looming over the economy, production-focused incentives have the potential to help housing recover quickly and reduce inflationary pressures. NAHB supports ways to incentivize housing such as the Affordable Housing Credit Improvement Act (H.R. 2573), and converting the mortgage interest deduction to a targeted, ongoing mortgage interest credit, which would better reach lower and moderate-income Americans."
Further, his camp would have focused on solving continuing supply chain issues that show no signs of loosening up. Konter previously expressed regret the Biden administration conveyed it would not loosen tariffs on Canadian supplies (chiefly lumber) the builder said would have helped mitigate the logjam.
Read next: Lumber industry reps plead for tariffs relief – reaction
"Congress can and must use its legislative tools to help reduce recession risk and increase the probability of a soft economic landing," Konter said. "Passing legislation that will help the home building industry increase the much-needed housing supply and directly confronting the supply-side challenges that are driving inflation are a start. And finally, we urge Congress to call on the Biden administration to suspend tariffs on Canadian lumber imports into the United States and to immediately enter into negotiations with Canada on a new softwood lumber agreement."
In lieu of builders and developers, witnesses for the hearing were:
Dr. Elora Lee Raymond, an urban planner and assistant professor in the School of City and Regional Planning in the College of Design at Georgia Tech;
Dr. Akilah Watkins, president and chief executive officer for the Center for Community Progress;
Dr. Christopher Herbert, managing director, with the Joint Center for Housing Studies of Harvard University;
Audra Hamernik, president and CEO of Nevada HAND;
Edward J. Pinto, senior fellow and director of the American Enterprise Institute Housing Center.
To be sure, the House committee did emphasize the need for housing, particularly in the wake of a pandemic when housing became that much more of an urgent need: "The pandemic underscored the importance of having a safe place to shelter, raise families, and—often—to work," the committee wrote. "But just when our homes became more important than ever, a range of forces converged to drive up prices even faster than before. As we entered the pandemic, there was already a shortage of millions of housing units and the largest generation of adult Americans, Millennials, were entering their prime years for forming their own households. Then the pandemic disrupted global supply chains to create a perfect storm for American families searching for quality, affordable housing. And that storm has continued, especially for families who relied on pandemic housing relief programs that have wound down in recent months."
Committee members also lambasted the role of institutional investors in limiting the supply of housing even more: "To make matters worse, private equity has muscled its way into the housing market," committee members wrote. "In the first quarter of this year, institutional investors bought up 28% of homes nationwide. How can a family trying to buy a starter home possibly compete with a private equity firm offering cash? They can't, and unless something changes, many families will never become homeowners. This is unacceptable."
Committee members warned of further gentrification in American cities if investors are allowed to continue unfettered: "The growing concentration of investor-owned real estate doesn't just affect buyers. It means more corporate landlords, who are more likely to pursue evictions, impose high fees on renters, and fail to perform adequate maintenance. We will hear testimony today that in some areas, they evict one in five of their tenants, often Black tenants, which in turn is leading to gentrification."
In the way of tools, as Konter suggested, the committee outlined a few. "Building a fairer, more prosperous nation includes meaningful access to quality, affordable housing," the committee's statement reads. "We have the tools to address these needs and turn the tide. Last year, this committee put forward proposals that would cumulatively create nearly one million additional affordable homes," the statement reads. Among those tools:
The Low-Income Housing Tax Credit is the single largest federal investment in the supply of affordable housing. This Committee proposed an expansion of this program to increase the availability of housing credits and enable the program to do more for those most vulnerable.
The Neighborhood Home Investment Act would help people afford homes in low- and middle-income communities and revitalize communities suffering from disinvestment.
In conclusion, the committee offered a glimmer of hope in that both of the programs enjoy bipartisan support. With hope, members agreed, both will be passed into law toward solving the housing affordability crisis.
The National Association of Home Builders is a Washington-based trade association representing more than 140,000 members involved in home building, remodeling, multifamily construction, property management, subcontracting, design, housing finance, building product manufacturing and other aspects of residential and light commercial construction, according to its literature. NAHB is affiliated with 700 state and local home builders associations around the country, the groups says, and its builder members will construct about 80% of the new housing units projected for this year.