41% of Americans think we're in a recession despite economists' claims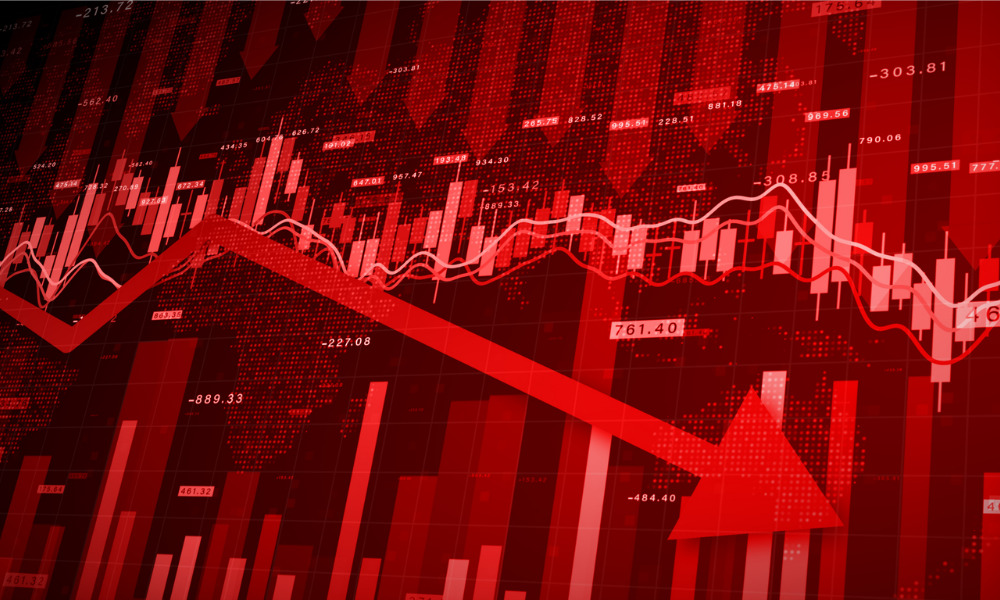 It used to be something of an accepted rule of thumb to define a recession as two consecutive quarters of negative gross domestic product and corresponding upticks in unemployment. But in these uncertain times, the very definition of a recession is now uncertain itself – and contingent on who you ask.
Mortgage loan originators have grown weary of the bad news befalling their industry amid rising interest rates – increases engineered by the Fed as it seeks to tame inflation. The debate over whether or not we're already in a recession has not served to ameliorate their collective stress level.
According to Investopedia, economists at the National Bureau of Economic Research (NBER) measure recessions by looking at nonfarm payrolls, industrial production, and retail sales, among other indicators, "going far beyond the simpler (although not as accurate) two quarters of negative GDP measure," the site reads.
What once was certain is now up for debate
From there, the waters are further muddied: "However, the NBER also says there is 'no fixed rule about what measures contribute information to the process or how they are weighted in our decisions,' Investopedia reported.
Many Americans take economists' views – most saying we are not currently in a recession – with a grain of salt. A recent Morning Consult poll found that 46% of Americans believe the nation already is in a recession. The survey also found 41% of Americans changing their spending habits in anticipation of recession. The same percentage reported lacking the financial wherewithal to prepare, although wishing they could.
Implausibly robust employment numbers amid inflation and rising interest rates further throw a wrench in the old works. In April alone, employers added 253,000 jobs – bringing the unemployment rate to 3.4% in matching a 54-year low, according to the US Bureau of Labor Statistics. Granted, the jobless rate fell in part because 43,000 left the labor force altogether and were no longer counted as unemployed.
But still – 253,000 jobs. That's a pretty solid number.
In a recent interview with Mortgage Professional America, the Mortgage Bankers Association's vice president of Industry Analysis, Marina Walsh, offered her take: "It's definitely a factor, but the interesting thing about recessions is we don't know it was a recession until after it already occurred, usually," she said. "There's a whole body of economic analysis that determines what a recession is not. And so a lot of folks back of the envelope say two quarters of negative GDP [gross domestic product]. But that did happen last year, and it wasn't necessarily a recession."
Economists at CBRE don't believe we're in a recession now, but one is close at hand. Richard Barkham, global chief economist & head of Americas research, previously made his observations during one of the company's regular talks.
"CBRE maintains its view that the US economy will enter a recession later this year," Barkham said. "Stress in the banking system will further impact credit availability for real estate and other parts of the economy. These factors will result in lower occupier demand and subdued investment activity. As the rate-hiking cycle peaks in the coming months, we expect that capital markets activity and leasing demand will pick up late in the year."
CBRE is steadfast in its view that a moderate global recession will emerge this year. However, China's reversal of its zero-COVID-19 policy and re-opening its economy will reduce the likelihood of all major economic blocs suffering a recession simultaneously, while complicating efforts to curb inflation.
Adding to the confusion: Those who welcome a recession
Adding to the confusion: some say a recession isn't such a bad thing. Boston-based LO Shant Banosian – who was Guaranteed Rate's first to fund $2 billion in total loan volume last year – told MPA last year that the housing market likely will perform well during a recession.
"It seems pretty obvious to me that we're headed towards a recession – it's a foregone conclusion. [But] if you look back at housing going back to 1960, it has performed very, very well in recessions except in one – and that was due to the subprime housing meltdown [in 2008]."
He added: "But, in general, housing performs very well in recessions, especially in a case where we have an inflation environment, as housing is a good, safe haven for cash because, ultimately, it's a hard asset that performs well against that."
And at the Association of Professional Builders, the group's head was practically giddy over the likelihood of a recession as he conveyed during an interview with MPA. "In some respects, it will actually help them and that's because builders tend to lose money in a booming market because their costs rise faster than their pricing," the association's co-founder, Russ Stephens, said. Under a recession, he added, builders "… have the ability to renegotiate materials and improve their margins."
So is a recession coming or not? And if it emerges, is it a bad thing? Increasingly in the uncertain times in which we find ourselves, it all depends on who you ask.
Want to make your inbox flourish with mortgage-focused news content? Get exclusive interviews, breaking news, industry events in your inbox, and always be the first to know by subscribing to our FREE daily newsletter.