Record-breaking figure unfazed by looming crisis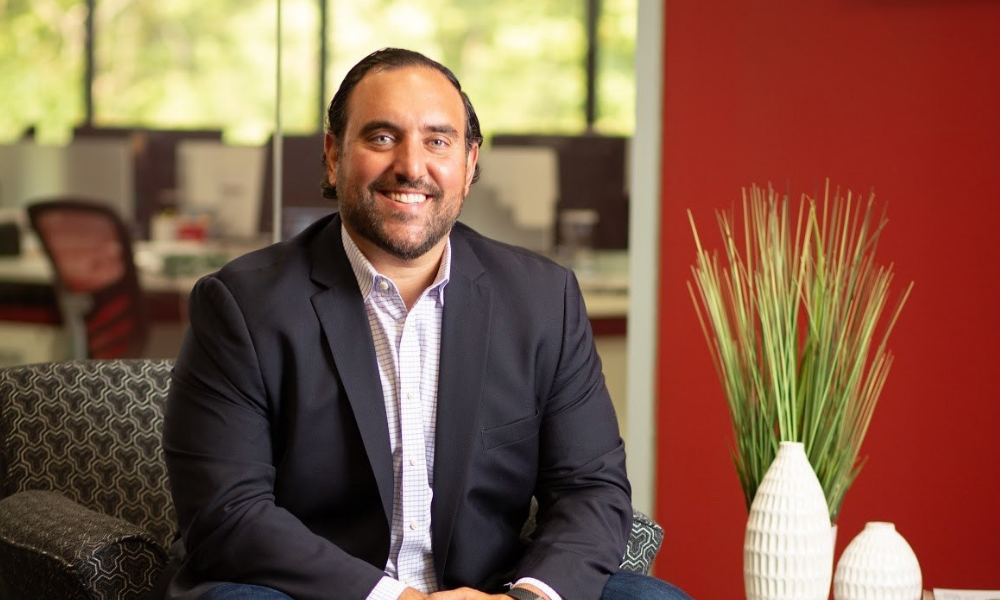 The housing market will "perform well" in a likely recession, and it might even have a positive overall impact by causing rates to fall, one of the country's leading mortgage names has told Mortgage Professional America.
Boston-based LO Shant Banosian, who was Guaranteed Rate's first to fund $2 billion in total loan volume last year, made the comments following the Federal Reserve's decision to raise the benchmark rate by half a point last week – the biggest hike in two decades.
The move was in response to galloping inflation, which currently stands at 8.5%, sparked in part by the ongoing war in Ukraine following Russia's invasion on February 24.
Recognized as one of the top five loan originators in the US, having funded a career volume in excess of $7 billion, Banosian said he believed a recession was coming but that the housing market would be able to ride through it.
Read more: Record-breaking loan officer Shant Banosian reveals formula for success
He said: "It seems pretty obvious to me that we're headed towards a recession – it's a foregone conclusion. [But] if you look back at housing going back to 1960, it has performed very, very well in recessions except in one – and that was due to the subprime housing meltdown [in 2008].
"But in general, housing performs very well in recessions, especially in a case where we have an inflation environment, as housing is a good, safe haven for cash because, ultimately, it's a hard asset that performs well against that."
He believed the Fed was intentionally "trying to put us into a recession" in order to cool the economy down, and the only way it could do that was to raise rates.
"I think the Fed has been pretty transparent," he said. "The only tool they have in their tool shed right now to try to curb inflation and try to fix the supply chain is by raising rates. In a lot of ways, they're raising rates now to lower them in the future.
"What was not expected was that he [Fed Chairman Jerome Powell] was going to come out and say that they took pretty much raising by 75 basis points in June off the table, and that's probably likely going to be another 50-basis-point increase in June," he added.
Asked to gauge the uncertainty for homebuyers and brokers in an environment dominated by the threat of recession and spiraling inflation, Banosian said the large amount of equity in households and the labor shortage due to a robust jobs market would help everyone in the housing market.
He said: "Overall, there's a lot of cash in our economy. There's been a lot of wealth created over the last couple of years, and income has gone up because there's a labor shortage in the US."
Read more: US jobs report – April serves up a mixed bag
He cited the most recent statistics by the Bureau of Labor, which show that payroll employment increased by 428,000 in April, with widespread job growth, although productivity in Q1 fell by 7.5% and unit labor costs shot up by 11.6%.
"If you look at the most recent statistics, it looks like incomes are up 10% year over year, and then you've got a shortage of inventory. So even though rates and borrowing costs are going up, there's still high demand and low inventory."
However, although he did not expect to see double-digit home price appreciation, he said demand would still be strong because renting was not a cheaper option.
"People need a place to live, and their alternative solution is renting, but those prices are up just as much as home price appreciation, so homeownership seems to still be a better alternative versus renting," he pointed out.
Real estate firm Redfin said average rents increased by 14% in 2021, and, according to a report by the Federal Reserve Bank of New York, they are expected to continue rising by about 10% this year.
Regarding his own prospects, Banosian said the only difference he had noticed had been the evident drop in refi volume.
"We're certainly not busy on the refinance side anymore, so my sights are set on doing more purchase volume than we've ever done before… and doing more business all across the country.
"It's just going to be a different kind of business. Every year, the market shifts and, as a professional, you have to shift with it and you have to set your sights on how you can add value to your consumers and referral partners, and that's certainly what we're doing."