Are you working with a first time buyer? Here are tips on how to help them buy their first home easily, with help programs to access. Read more in this article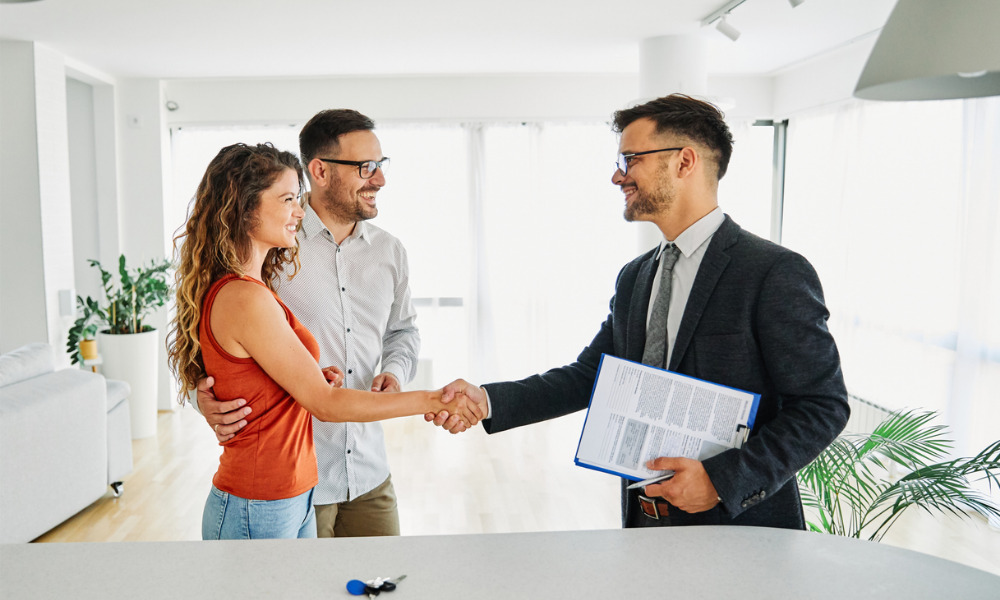 Becoming a first-time home buyer is a dream for many. But the process is complex and can be difficult to navigate. For starters, it is important to know whether you qualify as a first-time home buyer because there are government programs earmarked to help you climb onto the property ladder.
Here is an in-depth analysis of the loan options available to you, what your credit score should be, and steps on how to buy your first home. For the mortgage professionals out there, who are our long-time readers, pass this along to all your first-time homebuyers early in the process to help them along.
The basic definition of a first-time buyer is a person purchasing a home who has previously not owned a home and has no property to sell. Essentially, if you are a first-time buyer, you do not own a home, you are not an investor, and you are not currently mortgaging or re-mortgaging a house.
Who qualifies
The following is a breakdown of who typically qualifies as a first-time buyer:
You have not owned a principal residence for three years. If your spouse has owned a home and you have not, you can buy a property together and still be considered first-time buyers.
You are a single parent who has only owned a property with your ex-spouse when you were married.
You are a displaced homemaker who has only owned a property with your former spouse.
You are someone who has only owned a principal residence that is not permanently attached to a foundation as defined under applicable regulations.
You have owned a home that was not in compliance with local, state, or model building codes.
Whether living with parents or renting, first-time buyers are usually attractive for sellers because they are chain-free, meaning it should therefore be faster to sell your property. Real estate agents will review your financial situation before proceeding with a home purchase.
First-time buyers are often encouraged by federal governments to climb onto the property ladder and offer assistance. One such program is called Help to Buy in the United Kingdom. While this article is not specific to those in the UK, this scheme operates like many others in countries across the world. It's a good benchmark to see how your country stacks up.
The Help to Buy scheme allows first-time homebuyers to pay a 5% deposit. Buyers are able to borrow 20% of the home's cost—or 40% if you live in London—without interest for the first five years of the loan.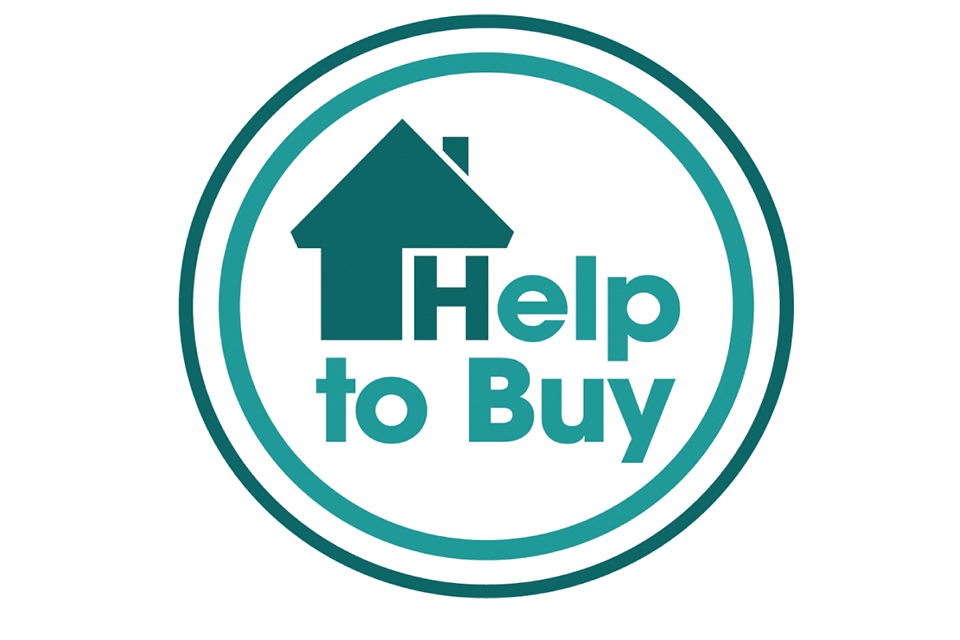 Help to Buy
But it is important to know, before making any assumptions, which benefits you as a first-time buyer can qualify for. For instance, the Help to Buy scheme in the UK is not available to all first-time homebuyers. To qualify, you have to:
Not own property or residential land at any point in your life, either in or outside the UK.
Not have received any form of sharia mortgage finance.
One thing to keep in mind about first-time buyer benefits is if you plan to move in with your spouse, relative, or friend who had owned a home in the past. This even disqualifies you if you never lived in the home but bought it as an investment, for example.
Down payment percentage
After you sign the legally binding declaration to get into the Help to Buy scheme, you will have to get the funds you require to purchase the home, meaning 75% of the value of the property, which is minus 5% of your deposit and 20% from the government. If you are based in London, that equates to 55%, which is the value of the home minus your 5% deposit and the government's contribution of 40%.
For the Help to Buy scheme, the equity loan has to be repaid in full after 25 years. If you sell your home within that time frame, you have to repay it sooner. It is important to note that the repayment is based on 20% of your property's future sales price, or 40% if you are a Londoner, as opposed to what you paid initially. In other words, if your property's value increases, you will have to repay the government more money.
Other countries which help first-time buyers
The UK is not the only country looking to help first-time home buyers. Many countries across the world have similar programmes, here are a few:
This is just a short list of those available to first-time buyers on the federal level, your local province or state could have even more options for you.
Read more: A guide for first-time home buyer programs in the USA
When you purchase a property, your credit score is critical, since it reveals your credit history and indicates how you have handled debt. Not only that, but if you have a solid credit score, it will be easier for you to buy a home. Simply put, better your credit score, the lower your mortgage interest rate will be.
If you are borrowing with another person, the lowest median score is usually considered the qualifying score. For instance, if you have a median score of 580 and your co-borrower has a score of 720, the average score is 650. The minimum qualifying score for most loans is 620, meaning it could make the difference between getting a mortgage or not.
Good credit scores
Most credit scores range from 300-850. Here are some examples of loans and what your credit must be to qualify for each:
Conventional loan requirements: 620
FHA loan requirements: 580
VA loan requirements: 580
USDA loan requirements: 640
Interestingly, the Help to Buy scheme in the UK has no credit score requirements. Government programmes like that can often overlook bad credit scores as they are government backed rather than backed by a bank. If you have credit score issues, look into government assistance programs.
Purchasing a property takes time and effort. You have to know the details. Here are 10 steps that you should take as a first-time buyer:
Research early.
Determine what you can afford.
Get pre-qualified and pre-approved for credit.
Secure a good real estate agent.
Shop for your house, then make an offer.
Get a home inspection.
Select your loan.
Get home appraisal.
Do the paperwork.
Close.
Now that we have the basic steps, let's take a closer look. Here is a breakdown of the process for first-time homebuyers.
1: Research everything
You should know from the outset what you are looking for. A good start is checking online, and in newspapers and magazines, to scour real estate listings. If you find a house that you are interested in, it is good to make note and see how long the property has been on the market. You will also want to note changes in the asking price. Not only will it help you determine what you can afford, but it will give you an idea of housing trends in different neighbourhoods.
2: What can you afford?
Usually, lenders say that you should look for a house that costs no more than five times your annual household income. This is often the case if you make a 20% down payment and have a reasonable number of other debts. This is where an affordability calculator (ADD LINK HERE) might come in handy.
3: Pre-qualified, pre-approved
You should determine how much you can spend on a home even before you start your search. Getting pre-qualified for a mortgage is a great way to do that. All you have to do to get pre-qualified is provide your financial information to your lender. Some things they will look for is your income and the savings and any investments that you might have. After reviewing this information, your lender will then tell you how much they will be able to lend you, which will also give you the price range of properties you can afford.
4: Real estate agent
When you are buying (or selling) a property, real estate agents are crucial, providing you with useful information on houses and neighbourhoods that are otherwise inaccessible to the public. Not only do real estate agents offer expertise on properties, they also have top-tier negotiating skills and knowledge of different areas. Perhaps the major perk is that real estate agents make commission on home sales and purchases, meaning it does not necessarily have to cost you anything.
5: Shop, offer
When you have found a property in your price range, it is time to start touring. Keep a checklist. If you are shopping seriously, and see a lot of homes, you may need it. Some of the things you will want to look for include:
Test the plumbing by turning on the shower to gauge the water pressure and how long the hot water takes.
Switch the lights off and on to test the electrical system.
Test the windows and doors to ensure they open and close properly.
In terms of the neighbourhood, you may also want to note the following:
What conditions are the other homes on the block in?
Is the street traffic heavy?
What is the parking situation like for you and your visitors?
Is it located near shops and amenities you will use regularly?
6: Home inspection
This is a step that will dictate the final sale. During home inspections, signs of any structural damage that may require repairs, for instance, are scrutinized. Within a couple days of your offer being accepted by the seller, your real estate agent will help set up the inspection. This is an important step because it protects you, providing an opportunity to renegotiate your offer or withdraw it without suffering any penalties, in the event of significant damage.
7: Select loan
You will want to work with your mortgage banker for this step. Most lenders offer numerous competitively priced loan programs and great customer service. Mortgage bankers are there to make your job easier. It is important to find a loan that is tailored to your specific financial needs and situation. Want to keep your monthly payment as low as possible? Do you want to ensure your monthly payments never increase? This is where a mortgage banker can you out.
8: Home appraisal
Lenders get an appraiser to give you an independent estimate on the value of the property you are purchasing. Appraisers are third party company members that are not associated with your lender. These people inform everyone involved about the value of the property.
9: Paperwork
Your lender will sort out a title company to complete the paperwork, ensuring you are the rightful owner of the property you are purchasing. There are a lot of i's to dot and t's to cross, making this an important step to prepare yourself for.
10: Close
Speaking of paperwork. Closing usually means signing loan documents. It often take a few days for the loan to go through after the appropriate paperwork is given back to the lender. After this step, you are ready to call that house a home.
Have experience as a first-time home buyer? Let us know about your experiences in the comment section below.