Do borrowers know that the 20 percent down payment is a myth?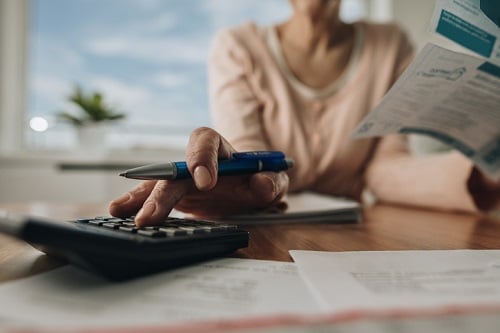 by Kim Newby
It's no secret that a lack of down payment is often a potential homebuyer's biggest concern. In fact, 23 percent of homebuyers claim that saving for a down payment is "difficult" or "very difficult," while 27 percent of first-time homebuyers say the same, according to the 2018 Zillow Group Consumer Housing Trends Report.
Factor in the crippling monthly payments on student loan debt – which adds to the frustration that many in the younger generations are facing – and homeownership can seem an unattainable goal to many potential homebuyers who are otherwise qualified to receive a mortgage.
The misconception that all mortgages require at least 20 percent down is also widespread among consumers. The National Association of Realtors 2017 Aspiring Home Buyers Profile Report found that more than a third of non-homeowners – and even 30 percent of current homeowners – believe they need a minimum of 20 percent to purchase a home.
Yet, slowly but surely, the mortgage industry is making strides when it comes to dispelling the 20 percent down payment myth, by introducing new loan programs that allow eligible homebuyers to purchase with a low down payment, or even none at all.
After all, the down payment amount doesn't necessarily reflect a person's ability to pay a mortgage; there are many other factors that contribute to this. While a 20 percent down payment may have been essential prior to the housing crisis, lenders now take a more holistic approach to a potential borrower's financial picture.
VA and USDA are the commonly known no-down-payment loan programs, but many lenders offer additional options; among these are no-down-payment mortgages for borrowers with specific occupations, such as medical or financial professionals. Local down payment assistance programs also provide financial aid to eligible homebuyers.
If mortgage insurance is a concern, lenders are now introducing conventional loans with low down payments (3-5 percent) and no mortgage insurance, such as Waterstone Mortgage's Select Smart program. This type of home loan also helps the borrower avoid paying the hefty premiums that are sometimes associated with the cost of mortgage insurance, allowing them to keep extra cash in their pockets. Programs like these are crucial to overcoming the down payment barrier, especially for potential homebuyers who want to avoid mortgage insurance at all costs.
As a loan originator, you want to offer your clients the latest and greatest mortgage programs. Having access to a variety of no- and low-down-payment options is essential for your success. With programs such as these, you can help your clients overcome the perceived down payment barrier.
When discussing down payments, another essential piece of the puzzle is gifted money that a homebuyer may receive from a family member. Gifts are especially relevant in the first-time homebuyer demographic, as these individuals are twice as likely to receive a gift than repeat homebuyers, according to the Zillow Housing Trends Report.
Some borrowers may not be aware that they have the option of using gift money toward a down payment, and that's where you, the loan originator, can help. On the flipside, not every homebuyer has a family member who is willing or able to give a financial gift, which is another reason why low-down-payment home loans are in high demand.
It all comes down to this: it's up to each of us in the mortgage industry to educate potential borrowers on their options. Gifts, down payment assistance, and no-down-payment home loans are often foreign concepts to homebuyers – especially those who are going through the process for the first time.
The more we educate consumers, the better equipped they will be to overcome homeownership barriers and make smart financial choices for their future. After all, a mortgage isn't "one-size-fits-all," and it's up to loan originators help their borrowers identify the best solution for each unique situation.
Loan originators also play an important role in communicating consumers' homebuying misconceptions with their company's leadership team. By understanding this information, lenders can make the necessary adjustments to clarify perceived homeownership barriers.
After all, we're here to follow the lead of organizations such as Fannie Mae and Freddie Mac – whose primary mission is to put Americans into homes, and to provide resources for first-time homebuyers. As mortgage professionals, it's our fiduciary responsibility to help qualified borrowers find the best home loan and get into the right home as quickly as possible.
Homeownership is a privilege that we should help as many people as possible obtain. It benefits our families, our communities, and our economy. Our first step is to overcome barriers and provide the solutions eligible homebuyers need to achieve their goals.
Kim Newby, AMP, is Senior Vice President – Investor Relations & Product Development for Waterstone Mortgage Corporation. She has more than 30 years of experience in the mortgage lending industry. She can be reached at [email protected].