Industry veteran A.W. Pickel tells originators what they need to do to survive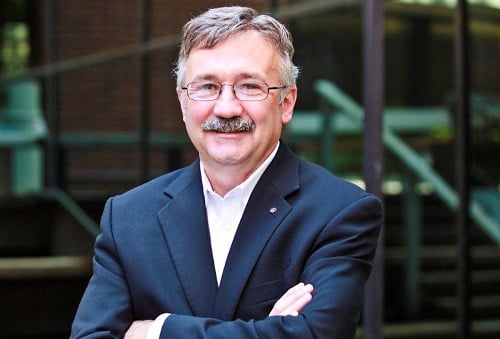 Industry Veteran A.W. Pickel has been around the block many times over the course of his career. Currently president of Waterstone Mortgage Corporation, he is a former president of the National Association of Mortgage Brokers and also has experience founding a regional lender.
As he's been through just around three decades in the industry, he's seen the ups and downs—and seen what the best originators do in order to make it through those downs to the other side.
"The most successful loan officers today are those who have learned how to communicate and understand what the buyers' real desires are as well as needs," Pickel said. "If we're really going to help people, we want to be asking the questions and learning what they want, and then giving them our advice, and then helping them through that process."
It's not earth-shattering, right? But it's understanding the nuance between what they want and what they need, and this applies to the type of market as well. In a refi market, Pickel points out, it's all about the rate. But in a purchase market, it's all about long-term thinking, planning for the best product to fit borrower needs, and helping them navigate a complex landscape of products.
Pickel said that he anticipates a lot of consolidation starting to happen, and continuing through 2019. Although there have been blips of higher interest rates in recent history, generally they've always come back down, and he also thinks that accommodative market policy by the Feds is over.
"Whenever you see an inversion in the yield curve, and we're close to that between the 2-year and the 10-year, that doesn't bode well for the future, and so it means you could have a slight recession coming up," Pickel said.
So how does an originator prepare for that? One way, Pickel said, is by originators ensuring that they're with a well-capitalized institution, and to focus on being a true professional, making sure they have the education that will prove to be valuable to borrowers at the current point in time, as well as making sure they have access to the products that they need to serve those borrowers.
Waterstone recently launched three programs that can help homeowners break into the marketplace.
Select Smart Conventional Loans are designed to offer borrowers a way to avoid paying mortgage insurance and a large down payment. Their Community Heroes and Community Expert programs are offered as a first-time buyer products; the former honors first responders, teachers, firefighters, police officers, EMTs, paramedics (and will soon include nurses) that operate in the community; the latter is an extension of the Waterstone's former doctor's loan program, which has been expanded to other skilled professionals, such as CPAs, architects, and even mortgage bankers. It's typically easier to qualify for these loans, and they're manually underwritten.
The most unique of these product offerings is the Wealth Building Loan, which requires no down payment, and offers eligible borrowers a 7/1 ARM with a 20-year amortization.
"We always talk about, in this country, that home ownership is an American value, we believe it strengthens families, it builds communities, it enables people who might have no other way to build wealth. Quite frankly, there have been studies done, that when you have either a 15-year amortization or a 20-year amortization and you allow for 0% down, the family, or the homeowner, builds equity so much faster," Pickel said. "And then when they buy that next home, when they choose do so, they're really going in well-prepared as far as equity."
With access to the right products and a focus on education, Pickel said that originators who have laid a solid foundation will make it through this transition period intact.
"If you're good with your referral sources and you communicate and you talk to your buyers, then you'll probably do just fine."