Identify gaps to find opportunities in underserved communities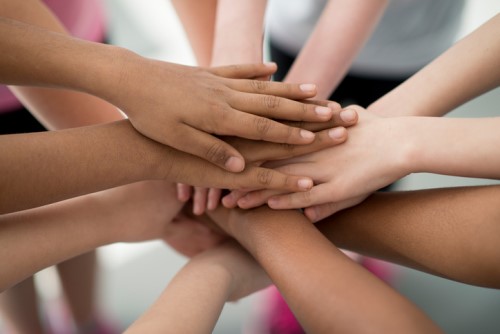 At AIME Fuse, Nadja Vital, who's responsible for developing and executing business strategies to grow both multicultural and community lending at Freddie Mac led a conversation about the growth of homeownership in underserved communities. It was a data-driven presentation, and the key isn't to lay the blame or lament the fact that homeownership is down in certain communities, but identify the gap between particular communities and national averages.
For every gap identified in a particular market, an opportunity is identified. The more originators can identify gaps, ask questions, and provide feedback to lenders and GSEs, the more that programs can be enacted, the more that consumers can be prepared, and the more credit can be expanded so that the rate of homeownership can increase, particularly in underserved communities.
"When we go through that market data we are very interested in understanding what the needs are. We have to understand what the borrower looks like today, what the borrower of the future looks like tomorrow so that we can have the right offering," Vital said.
Vital pointed out several gaps that can be addressed to close more deals and get more buyers into homes.
1. Age gap
"What do you think the average age of a millennial is? 28. What do you think the average age of a loan officer is? 54. What do you think the average age of a real estate agent is? 56. Do we have a gap?" Vital asked. When aging industries serve younger borrowers, there are inevitably some misconceptions about what borrowers—and in this case, millennials, who are the largest buyer demographic—want. In spite of the fact that as of 2016, only 15% of 25- to 35-year-old millennials were living in their parents' home (according to the Pew Research Center analysis of U.S. Census data), it's a common belief that millennials don't want to move out and buy homes. In actuality, however, 88% of millennials who do not own a home would like to buy one, according to a survey conducted by survey software firm Qualtrics and venture capital firm Accel Partners. The majority of people of homebuying age want to buy homes. Therein lies opportunity.
2. Homeownership rates among minorities
According to the U.S. Census Bureau, the national homeownership rate is 64%. But in certain pockets of the country and for certain demographics, the owner-occupied housing rates are much lower. The third quarter 2018 homeownership rate for non-Hispanic white householders was highest at 73.1 percent; the rate for Asian, Native Hawaiian and Pacific Islander householders was second at 58.2 percent; the homeownership rate for Hispanic householders is 46.3 percent; and the rate for black householders was 41.7 percent. All minority groups were below the national average.
Research, whether it's NAHREP, the Brookings Institute, or the U.S. Census Bureau shows that most of the population growth over the next few decades is projected to come from minorities. There is currently a gap between those communities and the national average, but there is tremendous growth potential in those communities and potential to serve the buyers of the future
"Adjust what your market plan looks like," Vital said. "This is what you need to be doing so that you can serve your community the best that you can."
3. Buyer readiness
"Do you know that according to NAR two years ago, every person that was mortgage-ready, income ready, credit ready, 60% were too afraid to apply," Vital said. "If you don't apply because you're too afraid to apply, that's kind of important. That's how we end up with millennials at 14% with mortgages. Do you know that there are more millennials right now than there are baby boomers? That's 83 million folks, of which 24 million are mortgage ready today. They don't even know it."
Vital said that buyers have a misconception that they need to come to the table with more cash upfront than is necessary, and that's holding them back. Also holding them back, she said, was a misconception that their credit scores were "bad." They don't know what constitutes good or bad credit because they haven't had the conversations, and are missing out on homeownership because of it.
4. Loan type
FHA loans are popular for a variety of reasons, among them a lower down payment requirement and higher debt ratios. It's a great product, Vital said, but it's not great for everybody.
"FHA's a great product. It's the reason that we have the homeownership rate that we do, because it's always been around. It's created the affordability for all of us to participate in home ownership, but it's not the best product for all of us," Vital said.
Nationally, FHA loans are 21% of the mortgage market, but in some places that number is much higher—there's a gap.
"I see that 49% of African-Americans in Pennsylvania are given a FHA loan, I say, well, that's a big gap. Why is that? And then I look at Hispanics in Nevada and I look, it's almost 42%. But wait, the number is 21% for the U.S. Why are 43% of Hispanics in Nevada getting an FHA loan? Do you think they're underserved?" Vital said. "That's significant because it's more expensive. And we need to make sure that folks understand that we are here to serve them."
5. Home ownership rates by location
While the national homeownership rate is 64%, Vital pointed out that in California and Nevada, the rate dips below 55%, according to 2017 HDMA data. Whether it's due to housing availability, housing affordability, population demographics, a combination of the above, or none of the above, it is, at the very least, significant enough to ask questions and start conversations.
Statistics are just numbers, they're just data. And numbers don't always reveal reasons. There are a lot of factors why numbers are skewed that have less to do with mortgages and more to do with job creation, credit incidents, foreclosure figures, and so on. The point, Vital says, is for originators to pay attention to the numbers, to ask more questions of borrowers and make an effort to reach underserved borrowers, where there's less competition. Serving the community and increasing business is a win-win.
"It's important for us to understand our borrower needs. It's important for us to all understand that we have an absolute duty to serve our communities because we are part of that ecosystem that is going to make a significant difference in what that rate of home ownership looks like, because homeownership is wealth building-ship, it's what we do. It's what we do, were all invested in that, and it's important to all of us."