Find out how many jobs were created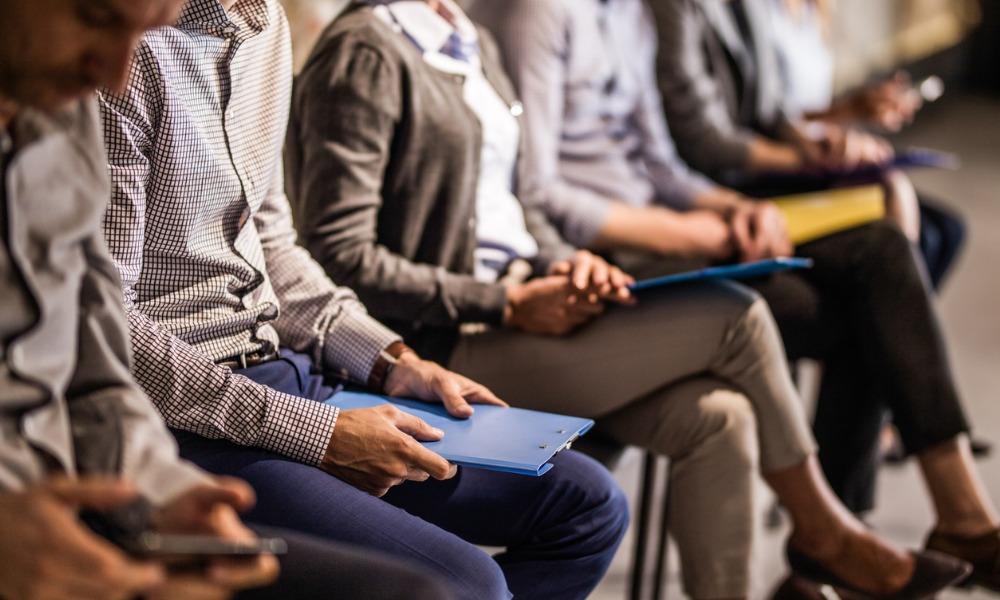 Employers ramped up their hiring in October, creating 531,000 jobs. However, one key factor remains a big threat to job growth.
The job gain was a marked acceleration from the revised 235,000 jobs added in August and September, Friday's report from the Bureau of Labor Statistics revealed. As a result, the unemployment rate dropped to 4.6%, with the number of unemployed persons down to 7.4 million.
"As it stands now, approximately 19% of the jobs lost in the pandemic have not been regained," said Odeta Kushi, deputy chief economist of First American. "If monthly gains continue at the October pace, we could return to the pre-COVID employment peak by June 2022."
The bad news: millions of Americans are still reluctant to rejoin the workforce. The labor-force participation rate was unchanged at 61.6% last month and has hovered between 61.4% and 61.7% since June 2020.
"The LFPR is important because a labor market with low unemployment and low participation means many Americans are not participating in the economy or contributing to its growth," Kushi said. "A healthy labor market consists of a low unemployment rate and a high participation rate."
Read next: As he reopens his office, this broker is still weighing risks
Kushi, citing data from the Census Household Pulse survey, added that the primary reason among women for not working was caring for children not in school or daycare. However, the share of women who said that childcare is preventing them from working has noticeably declined since the summer.
And even though firms looking to hire have raised their average hourly wage by 4.9% year over year, the number of people working part-time but who would prefer full-time stayed the same in October.
In a note to clients, Capital Economics senior economist Michael Pearce said they are growing more convinced that the fall in participation since the beginning of the pandemic will prove permanent.
As for the residential construction sector, employment jumped 44,000 in October, following a 30,000 gain in September. Fannie Mae chief economist Doug Duncan said the increase was a welcome sign for a sector dealing with a backlog of orders. "We believe this may help alleviate the supply constraints present in this sector," he said.
"More hammers mean more homes, so October's gain signals an increase in new-home construction, and, in turn, more housing supply may be on the horizon, which would benefit home buyers and the housing market," Kushi said.
Read next: What's hindering the construction industry?
"Residential building is up 5.4% compared with its pre-COVID pace, while the non-residential building remains 4.4% below its pre-pandemic level. The growth in the average hourly earnings of production and non-supervisory employees in construction remains elevated at 5.2%, and we know the best attraction and retention policy is to pay more."