Lumber futures continue rapid decline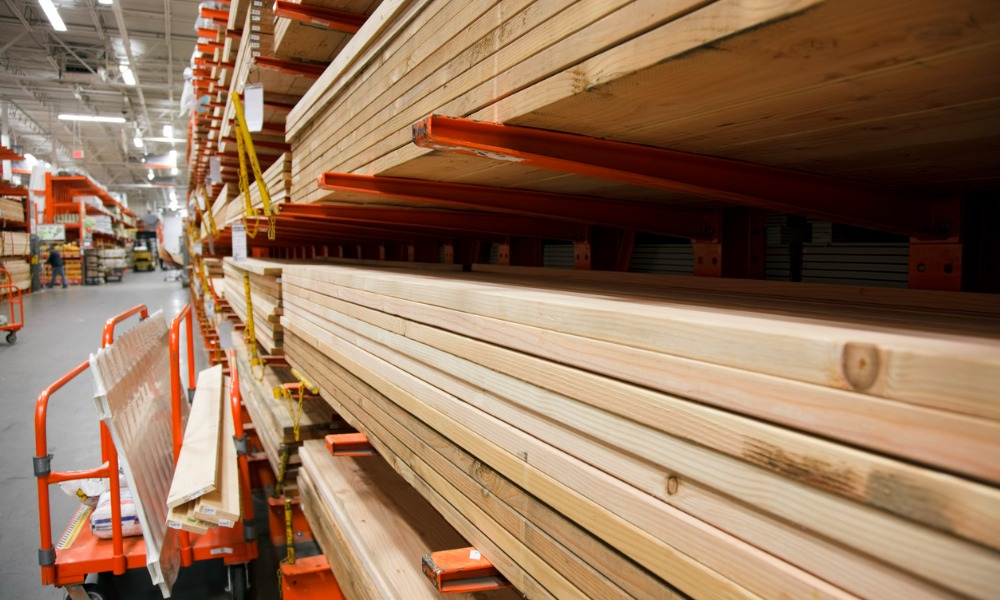 Lumber prices have continued to trend downward as demand for the hot commodity cools after a record-breaking rally.
Lumber futures for September were at $712.90 per thousand board feet, falling 5.6% after closing Monday on the CME. That descent has brought prices down 0.6% for the year, erasing all gains seen in 2021.
Lumber prices have been rapidly declining since hitting their peak of $1,686/mbf on May 07. Analysts believe that the reopening of the economy has caused price pressures to soften demand and ease supply shortages, with Americans spending less on DIY home projects and more on traveling.
Read more: How falling lumber prices impact US home buyers
"The sheer expense has taken many people out of the market," Jamie Greenough, investment and commodities futures adviser for Vancouver-based brokerage PI Financial, told Bloomberg.
Greg Kuta, CEO of Ohio-based lumber broker Westline Capital Strategies, said that lower renovations had eased supply bottlenecks for home builders, which had helped slow the pace of price increases.
Housing starts climbed 3.6% in May (1.57 million units) after plummeting 9.5% in April, according to government data. Meanwhile, the median sales price for a new house rose to a new record high in May, up to $374,400 from $372,400 in April.
Read next: US housing starts increase in May but builder confidence hits new low – industry reacts
Yet Kuta, like many experts, expects lumber prices to be much higher than the average price level.
"I think lumber futures prices will continue to see severe, two-sided volatility vacillating in a more extreme price range of $550 to $1,200 for the remainder of 2021," Kuta told Bloomberg in an email. "But any attempt to break back above the $1,000 level should be aggressively sold by lumber producers."
Prices could have a "near-term floor around $700–$800 before moving higher again ahead of the fall construction season" due to a "very disruptive fire season," Kuta added.
"We think 2022 spring prices will see a similar run as 2021, though likely not as high given the incremental capacity adds," said Paul Quinn, an analyst for RBC Capital Markets. "We still expect prices will be higher than long-term averages going forward."