New product tells originators where they're losing leads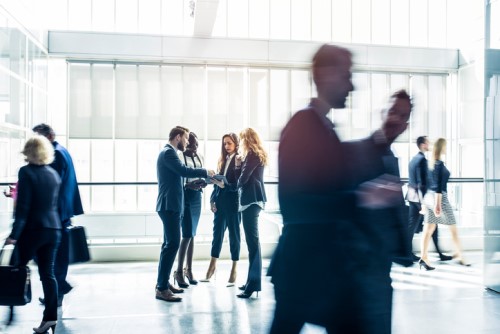 If anyone knows anything about reaching clients in this digital age, it's how important is it to reach them before they start looking elsewhere. This not only goes for new borrowers, but existing ones as well; just because they worked with an originator for one transaction doesn't mean that they'll work with them again, even if the relationship is a good one.
As they say, it's not personal; it's business.
Sales Boomerang offers those 'before the click' products that alert originators as to when to share good news with those people in an originator's existing database.
One of those products is Equity Watch, which tells the lender/originator when a borrower has enough equity to either refinance, remove some kind of mortgage insurance, do a move up purchase, or becomes eligible for debt consolidation.
"The lender, all they have to do is position themselves as the subject matter expert in that situation," said Alex Kutsishin, co-founder and chief marketing officer at Sales Boomerang. "If they find out they have equity, they're going to begin to search how to get their money out of their house. So you get to them before the click."
Another product that provides that opportunity is Credit Watch, which does exactly as the name implies: monitors a client's credit and alerts the originator when it has improved enough to qualify for a particular product.
If an originator calls to tell a borrower that their credit now allows them to get the same loan for which they were previously declined, or if they no longer have to pay mortgage insurance resulting in more money in their pocket, they're going to be much more receptive to that call than with a generic, 'hey, how's it going, just checking in!' message, or a notification of a particular product.
In fact, Kutsishin said, these products shift the focus from the originator back to the consumer, where it should be all along.
"Saying, 'Hey, I remember you were devastated the fact that you couldn't get a loan because of your credit, well I have some good news for you.' It totally puts the benefits on the borrower, and nothing else. Not like, 'hey, we have a new loan product that's a 4.75% interest rate, so you can now use this product.' That is putting the lender in the position of gain, instead of the consumer."
Sales Boomerang is in the middle of a couple of new product rollouts, one being the Loan Loss and Opportunity Report, which identifies unfunded prospects in the originator's database who have since gone on to get a loan from another lender—and provides a list of lenders that ultimately funded their loans. This new system highlights some of the weaknesses in the lender's process that led to the loss of that borrower, and provides an opportunity to discern why the borrower went to that lender instead. Kutsishin said that so far, it's gotten a positive response from lenders.
"It gives them a chance to go to their loan officers and their team, who so often say, 'they just weren't closeable, they just weren't ready for the deal,'" he said. "We literally just did a report for a group, they lost 699 loans in eight months from people they were marketing and selling to that they couldn't close. And they found that more than half of them went to lenders that did not have better programs. And it simply showed the team that they're not doing something. There's something not happening to lose to somebody that's got a worse product. That makes no sense."
Another product Sales Boomerang is developing tracks an applicant until their loan closes. Sometimes a borrower will be approved for a loan, only to unwittingly screw it up in the period of time before closing. The lender asks for an update on their credit file and sees that the borrower has a new credit card or a car loan, and BAM! Their DTI tips out of their favor.
Sales Boomerang is calling this product Applicant Watch.
"It's like, the knight in shining armor coming to save the day," Kutsishin said. (Or, to save the deal, as it were.) If a borrower has been approved for a mortgage and applies for a car loan, for example, before closing, the originator is able to call the borrower to intervene. Applicant Watch has the potential to build some goodwill and loyalty if the originator is able to save the client from making a mistake that could damage the borrower's ability to buy their home.
"Does that happen very often? No. But it happens often enough that companies are losing tens of millions dollars because the borrower was not able to control themselves, or at least did not know that what they were about to do was going to ruin the deal," Kutsishin said.
They hope to have a live pilot with a handful of clients by the end of the year, and next year they'll do a full rollout to the masses.
Sales Boomerang is integrated with so many different data resources that they're able to follow the borrower after they enter an originator's system, regardless of where they go or what they do.
Creepy, perhaps. But admit it—don't you want to know? And from a business perspective, can you really afford not to?