Preventative maintenance keeps you in front of your clients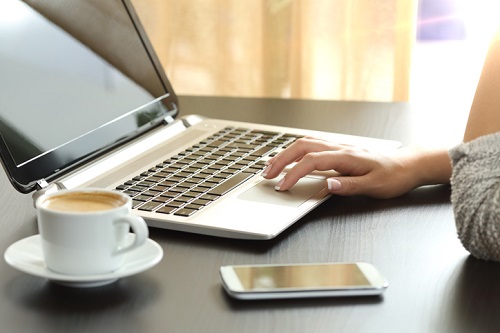 Regardless of the industry, everyone's trying to beat their competition to get to the borrower first. It's not easy to do, but Sales Boomerang thinks they've got it figured out.
When talking about the customer's click, whether it be the click of a mouse or the tap on a screen, it represents that customer searching for a solution to their current situation, and according to Alex Kutsishin, co-founder and chief ROI booster of Sales Boomerang, the dissatisfaction with their current service provider. The answer, he says, is in preventative maintenance.
"If you want to make sure your car lasts a long time, you don't wait for it to break down to get an oil change. This is the same thing, where if you can contact the borrower before they begin the search with relevant information. Not just the basic 'hey, here's an email that comes out every week or every month,' no. Not that, but something that's hyper focused and ultra-relevant to that person, then you can prevent the click from ever happening."
Through the use of products like Equity Watch, which notifies originators when their client has enough equity to either refinance, remove some kind of mortgage insurance, to possibly do a move-up purchase, or to do some kind of debt consolidation, and Credit Watch, which notifies originators when a client's credit has improved enough to get a better loan or to get a loan for which they'd previously been denied, Sales Boomerang isn't just providing reasons for the lender to contact the borrower. It's giving better odds that the borrower will respond because they're excited about the news—whatever news it is. That's because Sales Boomerang calls their system the 'Good News System.'
"Anything our system ever delivers to the lender is always good news to the borrower. Always. 100% of the time. There is never an alert that we deliver that's going to deliver bad news. It's always good news. And that's a unique thing in the mortgage industry because when you think about it, if 8 out of 10 people don't move forward with a loan for various reasons, then 8 out of 10 news in the industry is bad news. But with Sales Boomerang, 10 out of 10 news is good news."
Being 'before the click' didn't start with Sales Boomerang; it came from Stephen Barton from Verity Mortgage, a division of Eustice Mortgage Corporation. When introducing Alex to his team during a training session, he said that Sales Boomerang provided a 'before the click' experience, and the expression stuck.
Barton said Aligning with Kutsishin and Sales Boomerang fit the core DNA of Verity, and the technology actually inspired them to take the technology, apply it to their business model, and build out from there,
"I started thinking with this borrower intelligence, we need to build the entire platform to get to the person before they even know what they're searching for and clicking. Because we're going to lose the pay-per-click battle," Barton said. "We're going to lose it to that money. So they can outspend us, but they can't outsmart us. We're agile and so we can move in and out of things faster than they can. So we have to capitalize on that fact and the fact that no one knows our consumer, our client, better than us."
Barton's company built a dispositioning system with a call center-type mentality, and when they do get particular alert, they're able to send the client automated emails and texts that are "funny and laid back," consistent with the company messaging.
"I don't need to be stuffy, JD power guy in the corner, because this is actually my client, so I can be funny. When they have their credit report pulled by another lender, I can send them an email saying, 'Did we break up?' Because it's my client. Because they love it," Barton said.
The intelligence and the ability to shape it is unique and, Kutsishin said, it's all about framing.
"We're just framing something that people have wanted and have been searching for, which is, how do I get to my customer before my competitors do? How do I shelter them from competitive poaching? How do I protect my relationship? This accomplishes all of that. . . . And you become the origin of that loan. And in so many cases, you're responding to somebody else's request. Here, you're actually creating the request and positioning yourself to be the expert that can help them with that request."
There are a number of new products being rolled out and, as well as onboarding new lenders, onboarding new staff, partnering with AIME on their groundbreaking new project Arive, as well as another upcoming partnership with Total Expert and moving to a bigger location.
It's all about expansion, and Sales Boomerang couldn't be more excited about it.
"Product expansion, human expansion, partnership expansion—expansion on all fronts."