Least concerns also outlined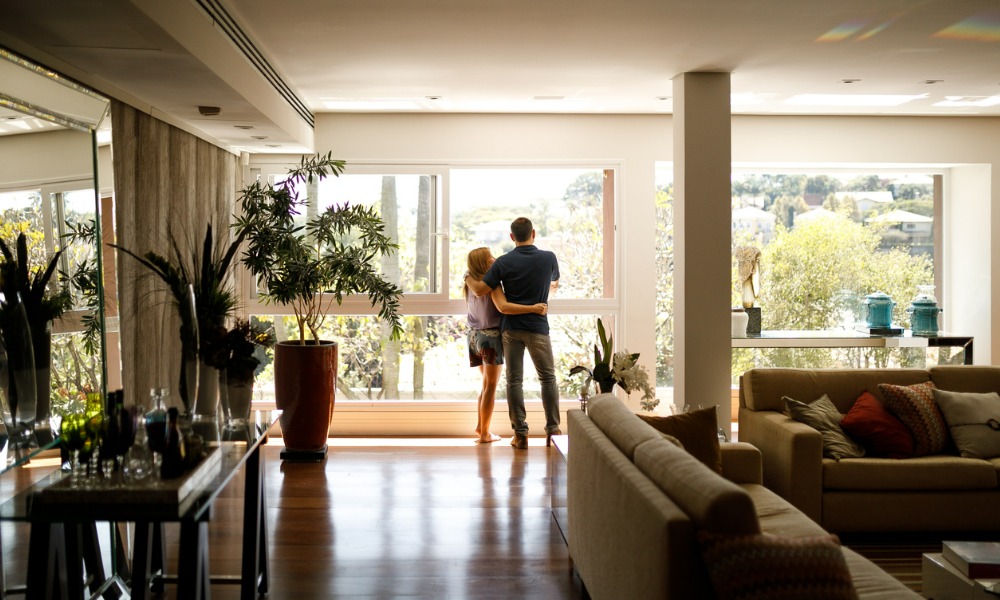 Crime and safety is the most important factor for homeowners deciding where to move, according to a new Redfin survey.
The survey by the real-estate brokerage found that half of all homeowners who have moved since the start of the pandemic regarded 'crime and safety' as a very important, or the most important, factor in determining where they moved. By contrast, 35% of renters shared the same opinion.
A total of 1,023 residents who moved to a new home between March 2020 and August 2021 took part in the survey, which was fielded by research firm Qualtrics.
Residents were asked questions related to six key issues – crime and safety, cost of living, school quality, taxes, climate change and racial diversity.
Read more: Which are the safest states in the US?
For 40% of renters the most important factor was the cost of living, with climate change trailing in last place. In the case of homeowners, only 24% said racial diversity factored "a lot", or was the "most important factor", in their decision. The two groups differed most widely on the issue of taxes, with almost three times as many homeowners citing it as an important factor when it came to deciding where to move.
In response to the survey, Redfin chief economist Daryl Fairweather said the COVID pandemic and remote working had made cities less attractive for many homebuyers. She said: "There are plenty of positive reasons to make a move, but sometimes people move to flee a place where they felt unsafe.
"Concerns with crime, especially among homeowners, contributed to a recent increase in migration out of cities and into more suburban and rural areas. Cities historically have been able to attract residents looking for high paying jobs, but now that remote work is ubiquitous, some may have to work on improving safety and other quality of life factors to retain and attract residents."
Fairweather, however, warned that cities could face "an uphill battle" in their bid to attract people. "As wealthy residents leave, they take tax dollars with them, leaving cities with less resources to address safety concerns for remaining residents," she said.
Read more: This city is the safest in the US
The survey did not ask specific questions about types of crime, but according to a report from home security firm Safewise, "both violent and property crime rates fell year over year" in 2021.
Safewise listed the 10 most dangerous cities in the US, with Anchorage in Alaska topping the list, followed by Memphis, Tennessee, and Lubbock in Texas. Three cities in California were included - San Francisco, Stockton and Bakersfield.
Conversely, Safewise published a list of the safest US cities earlier this year, with Hopkinton and Franklin in Massachusetts in first and second places, respectively. The top 10 were all located in the north-east of the country.
Safewise pointed out that although the 10 that were featured were more like towns in size and population, "approximately 76% of all incorporated cities and towns in the country are home to fewer than 5,000 people—and only 4% have more than 50,000 residents".
Asked about Redfin's findings, New Jersey-based broker Daniel Casasnovas, a loan specialist at HQM, told MPA that crime and safety "are 100% key contributing factors for homeowners looking to purchase a home".
He added: "Borrowers want to know that their family and people they care about are safe. With that being said, cost of living, school and quality taxes are all major contributing factors as well - they go hand-in-hand when it comes to safety and crime. I have not had many clients talk about climate change and racial diversity, however. I would assume someone coming to New Jersey or Florida would understand what climate they are going to experience."
Yury Shraybman, a Philadelphia-based broker at Innovative Mortgage Brokers, agreed that moving to "a better neighborhood" was among the primary considerations for borrowers. "Usually that means a safer area, and if they have school age kids, they also want good quality schools.
"In my area, homeowners have been moving from the city to the suburbs for those specific reasons for a while now. I also believe, overall, the school quality is correlated with the quality of the neighborhood.
"When renters move on the other hand, they are looking for the affordability factor first. Then when they can, they upgrade," he said.
He added that the pandemic had not drastically changed homebuyers' habits, suggesting that the survey would have produced very similar results if it had been conducted years earlier.