A new study reveals the top five safest and least safe cities in America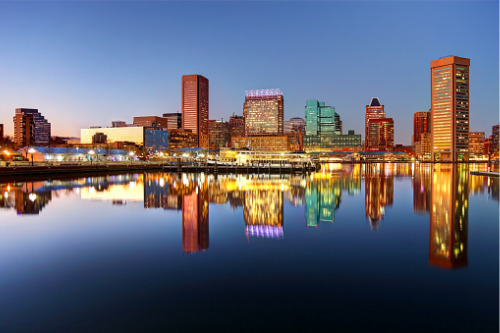 The city of Columbia in Maryland is the safest city in the US, according to a recent study from WalletHub.
The personal finance website compared more than 180 cities across three key dimensions – home and community safety, natural-disaster risk, and financial safety – using data collected from sources including the US Census Bureau, the Federal Bureau of Investigation, TransUnion, and the Department of Housing and Urban Development.
"People encounter hazards every day – some serious, others rare and innocuous," said WalletHub. "No one can avoid all danger, however, and we take on a certain level of risk based on where we choose to live. Some cities are simply better at protecting their residents from harm."
Coming in second on WalletHub's list of safest US cities is South Burlington, Vt., followed by Plano, Texas; Nashua, N.H.; and Lewiston, Maine.
On the other end of the spectrum, Fort Lauderdale, Fla. was revealed as the least safe city in the US, followed by St. Louis, Mo.; San Bernardino, Calif.; Birmingham, Ala.; and Detroit, Mich.
Among other findings, the city of Irvine in California was revealed to have the fewest aggravated assault incidents (per 100,000 residents) at 23.58, which is 60.5 times fewer than in Detroit, the city with the most at 1,426.82.
Meanwhile, the city of Port St. Lucie, Fla, was found to have the fewest thefts (per 1,000 residents) at 8.74, while St. Paul, Minn., was revealed to have the fewest pedestrian fatalities (per 100,000 residents).