What they are and why they work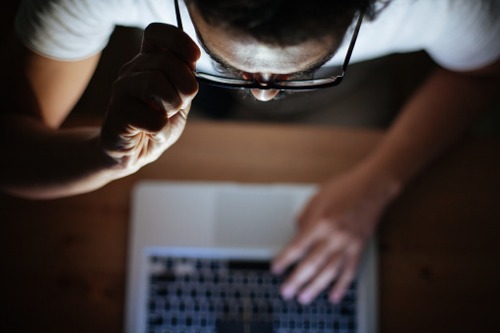 by Joe Pekula
In most cases, lenders are looking left and right to find more ways to close more loans to meet their monthly goals. We find loan officers spending hundreds of dollars on marketing initiatives that are never sure to work, and realtor referrals on their own aren't quite cutting it in 2019. The strategy that many companies forget about are drip campaigns and email marketing, or eMarketing. These lead generation tactics are probably two of the best ways to increase a loan officer's traffic and close more mortgages on a monthly basis. These items not only have the ability to inform potential homebuyers about processes they were unaware of, but it gets the lender recognized. With that being said, there will be more of a chance that a borrower will reach out to a lender that has been continuously contacting them, before searching for someone else.
Drip campaigns
A drip campaign is simply a series of automated messages whether it be through text, voicemail, email, or whatever the case. This automated content is usually sent out at predetermined times based on thorough research, and depending on their response, they are filtered into different parts of the marketing funnel. For example, if a text message goes out asking a potential homebuyer if they are ready to purchase a home in the next 1-3 months and they respond "no", then the automated messages could halt for the time being, so you're not pestering future homebuyers who are not actively looking to buy. On the other hand, if the homebuyers says "yes", then they could be funneled into a different section for follow-up. These messages are designed to nurture potential borrowers, and can be set up to last for several months depending on their time-table. Typically it is suggested that messages go out specifically on Friday and Monday, as borrowers are searching for houses on the weekend. They are more likely to respond when they are not stuck at work, or busy throughout the day, which is important to keep in mind. It may not be a bad idea to also provide house hunting tips to help build relationships and come across as a trusted loan advisor. Drip campaigns demonstrate dedication of the loan officer at hand, mainly because it appears they are not giving up, continuously pursuing prospects. Therefore, it's a great opportunity that will result in more borrowers, and ultimately more closed loans.
Email marketing
Hand-in-hand with drip campaigns, eMarketing includes emails that are typically sent out to all of a lender's contacts, usually with some sort of use information. However, eMarketing does not have to come in a series of emails; it can simply be one email that is launched to help market either the loan officer themselves, their services, or their company as a whole. It would be a good idea to provide a link in these emails to set up an appointment with the specified loan officer, that way the borrower can be pursued further. Now, in the case of emails, it is crucial to personalize the subject line and email. Individuals are more likely to open these emails if their names are attached; it then looks like it may be someone they know, and it also may give them a sense of importance. In fact, most email platforms can automatically do this with something called merge fields, so lenders don't have to waste time writing "Frank", "Tom", or "Cindy" on every email personalizing them. Emarketing also keeps an LO top of mind, still presenting them as a trusted loan advisor, like in a drip campaign. Emails are simple enough to draft; it should only take a short amount of time to write, but the amount of potential homebuyers opening, reading, and possibly responding is well worth it. According to Adobe's Consumer Email Survey Report for 2017, 63% of customers polled said they preferred to be contacted by brands via email over any other method. With that being said, the amount of potential homebuyers being reached is far more extensive than other methods. Overall, eMarketing campaigns are one of the most used tactics today, which receive a great deal of feedback and assist in closing more mortgage loans.
There are a number of platforms that allow lenders to create and distribute a number of drip campaigns and emails. However, there are also a few products that take it the next step, providing a complete lead generation tool. WebMax's LeadMax platform includes a combination of social media and search engine advertisements, a short questionnaire to ensure that the leads are qualified, followed by a drip campaign that is designed to keep the borrowers engaged with their lender all the way up until closing day. All in all, lenders need to focus on more important matters such as closing more loans, which is why it may be better to outsource campaigns such as these.
Joe Pekula has worked in graphic design, advertising, and marketing for over 10 years with exceptional experience in various industries. At WebMax, he brings the company's vision to life through content, design, and all of the brand's initiatives.