Households also being squeezed out of homebuying market as rates soar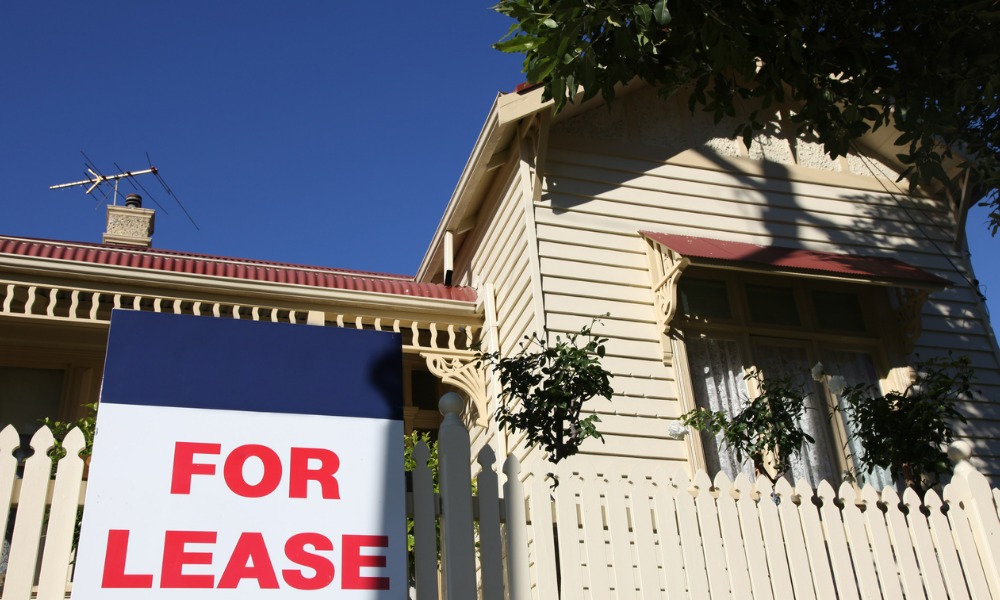 Renters are facing a triple blow from increased rental prices, soaring inflation and the end of the national eviction ban, according to reports.
Higher rental prices are expected to continue until next year, mostly due to the fact that demand for rental properties has soared, as many families have been edged out of the house buying market due to rising interest rates and property values.
According to recent US Census Bureau figures, there are between 43 million and 44 million people who are renter occupiers, while renter-occupied units made up 30.9% of the inventory in the first quarter 2022.
Last month, data released by CoreLogic showed that despite single-family rent increases leveling out for the third straight month in July, they were still 12.6% higher compared to the same period in 2021. Miami showed the biggest gain, with rents up nearly 31% from the year before, although this was before Hurricane Ian struck Florida.
Read more: Builders shift to apartments as mortgage rates deter homebuyers
Meanwhile, a recent report from real estate brokerage HouseCanary revealed that rent prices for single family homes hit $2,495 a month on average during the first half of the year, representing an even bigger year on year increase (13.4%).
The report listed Los Angeles, Long Beach, Anaheim, San Diego and Carlsbad in California as the US metro areas with the most expensive monthly rents ($4,664), followed by Bridgeport, Stamford, and Norwalk in Connecticut ($4,617).
By contrast, Youngstown, Warren and Boardman - all in Ohio - reported having the lowest monthly rental prices ($861).
According to estimates by Apartment List, which included data from the start of the COVID period, rents across 39 large and medium-sized metropolitan areas have soared by 27.2% since March 2020.
Rents initially declined sharply at the start of the pandemic as remote working took hold and renters relocated away from city hubs. In addition, job losses forced many workers to give up their leases as they were no longer affordable.
However, "big city prices have bounced back" since then, thanks largely to rising employment and people returning to work, although remote working flexibility is still evident among a "sizable share of the workforce".
Another report by the Federal Reserve Bank of Dallas confirmed that surging house prices have steadily pushed up rent and owners' equivalent rent (OER) - that is the amount of rent equivalent to the cost of homeownership.
This has happened despite a fall in demand for home purchases in recent months and slow house-price growth. Nonetheless, the consequence of the Fed's attempts to tackle 8.3% inflation by increasing the benchmark interest rate has been sharply rising mortgage rates, which is impacting on affordability.
The Federal Reserve Bank of Dallas report said year-over-year OER inflation was expected to continue rising from 5.4% in June 2022 to 7.7% in May 2023 before easing. Additionally, rent inflation was expected to increase from 5.8% in June 2022 to 8.4% in May 2023.
Another consequence of rising rental prices is that 15% - around six million American households - are behind on their rent payments, according to a recent report by commercial real estate website MyEListing.com.
It revealed that renters in South Dakota, Alabama, and New Jersey have the most trouble making their monthly payments, while renters in Miami, Houston, and Philadelphia were most behind on their rent.
Read more: Fannie Mae pushes adoption of on-time rent payment reporting
It also reported that more middle-aged Americans were falling behind on rent than younger and older generations, with 22% of those aged 40 to 54 more likely to fall behind on rent the most.
The national eviction ban was overturned by the Supreme Court in August 2021. Reports at the time calculated that there were 11 million Americans still behind on their rent, which suggests that the number of renters in that situation has fallen drastically since then.
Last month, Fannie Mae launched its Multifamily Positive Rent Payment Reporting pilot program in a bid to help renters build credit and encourage them to become homeowners.