CEO's damning verdict on affordability crisis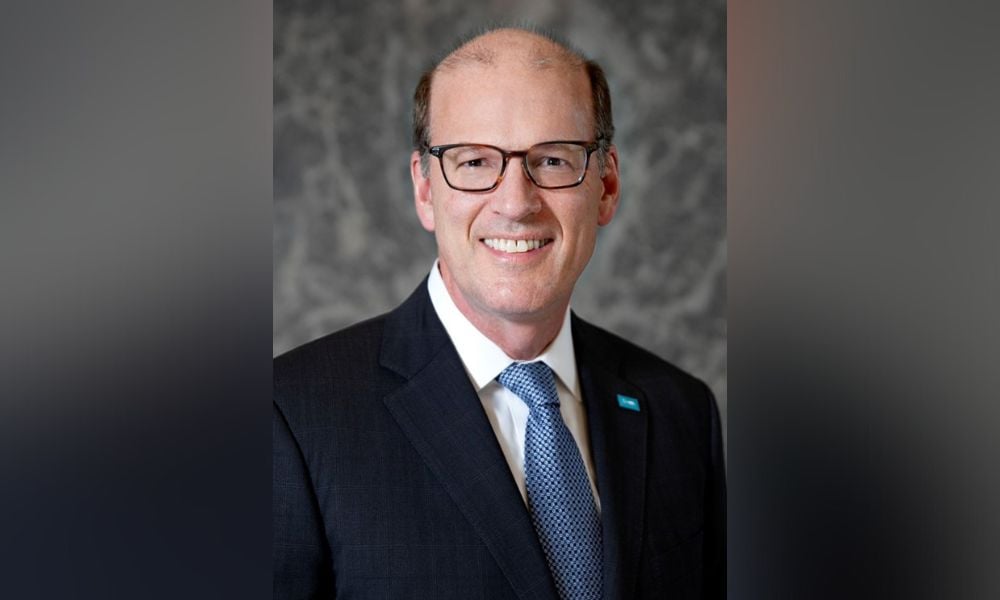 At no time in recent history has housing affordability been a more critical issue in the US than it is today.
According to Federal Reserve data, median home sale prices rocketed to an all-time high in the first quarter of this year to $428,000, and with the 30-year fixed rate now at 5.35%, the housing market has become even more out of reach for buyers – with low to medium income households being hit the most.
For Jonathan Reckford (pictured), the CEO of non-profit housing organization Habitat for Humanity (HH), it's a damning indictment of the US housing sector.
"The market is incapable of providing housing that's affordable for a huge swath of our population. That is sort of the definition of market failure," he told Mortgage Professional America (MPA).
He is not alone in thinking that. For an increasing number of Americans, the availability of affordable housing has also become a key issue. According to recent data from the Pew Research Centre, almost half (49%) of the population considers it a major problem – that's up by 10% since 2018.
Poignantly, 70% of Americans also recognized that young adults today have a harder time buying a home than their parents' generation.
Read more: Largescale investors under the spotlight over single-family homes
The issue is undoubtedly complex, and experts all agree there is no 'magic bullet' solution to providing more affordable homes. Overly strict zoning laws which stymie development, rising construction costs and mortgage rates, and large-scale investors reducing supply by buying up large swathes of single-family homes, have all been blamed for exacerbating the problem.
Reckford said: "Fundamentally, it's a supply problem. If we build more housing, that's anti-inflationary. If we only focus on the demand side, it's actually exacerbating inflation and I don't think we've seen the worst of it yet - you really can't tackle inflation unless we address housing."
The exact number of homes needed to address the problem is hotly contested, but according to Fannie Mae it's about 3.8 million.
"We have been under building in the US really since the great recession of 2008-2009. What happened from our vantage point is that the big builders came back but the small builders didn't - banks got very conservative and wouldn't finance them," added Reckford, who was named the most influential non-profit leader in America in 2017 by The Nonprofit Times.
Habitat for Humanity's concept of partnership housing can be traced back to 1968, when it was founded by Millard and Linda Fuller. Its aim was to get people in need of adequate shelter to work with volunteers to build affordable homes at no profit.
From the outset, new homeowners' house payments were combined with no-interest loans provided by supporters, and money earned by fundraising was then used to build more homes.
Read more: Housing affordability crisis – will it continue during 2022?
Branding itself as a "global Christian housing organization", Reckford however denied that there was a proselytizing zeal running through HH.
"We would never consider a person's faith in terms of whether we'd serve them, and in fact we serve in many parts of the world which are predominantly Muslim," he said. "We're actually in non-Christian countries and we rejoice at that."
Reckford was in no doubt that HH continues to play a leading role addressing the affordability crisis, describing the organization he leads as "one of the largest private home builders in the US".
HH lends to low and medium-income families who typically wouldn't qualify for a private bank mortgage but have clean credit and the ability to pay back the mortgage.
"One of the things we've done to manage affordability is that typically there'll be a first mortgage pegged at no more than 30% of the family's income," he said.
Instead of a cash down payment, they must be willing to put hundreds of hours helping to build their home - what Reckford calls "sweat equity".
With home inventory plummeting to a six-year low - only 408,922 properties were available in January - and household debt soaring, HH can only help to mitigate the worst impacts of the housing crisis, though.
So. What else to do?
"The form of the home should follow the cost of land. So the more expensive land is, the more dense the housing ought to be," he said.
The construction of more Accessory Dwelling Units, or ADUs, should be encouraged, and Reckford also backs a relaxation of planning rules, as seen in some cities, including Austin in Texas, which in some cases allows single-family neighborhoods to build up to four units instead of one.
"That's a way to bring in some density and reduce that economic and racial segregation in some of those neighborhoods," he said. "We cannot build something that is affordable for a two minimum-wage family without significant subsidies."
Making the "math work" for developers was also key, he added. "There's got to be subsidized land, subsidized financing and (moves) to speed up the approval process, as uncertainty and time are expensive - there have to be other levers.
"We need a multi sector approach to meaningfully address supply. The government can't do it. The private builders can't do it. But I think, in some ways, it's going to take everybody coming together to really make the kind of changes we need."