How devastating health news prompted brokerage president to re-evaluate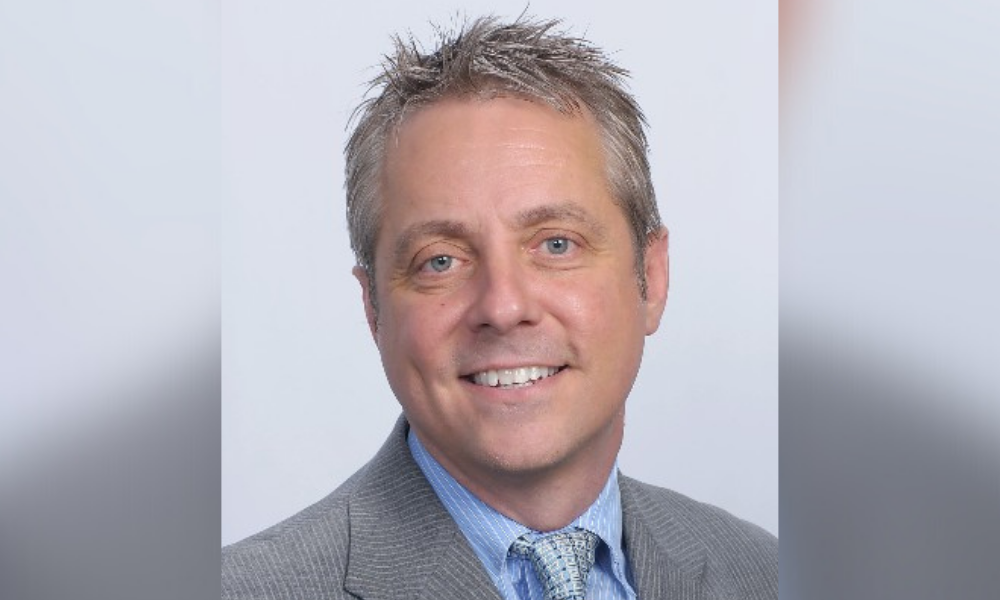 When Kirk Tatom (pictured) was told he had cancer in January 2011 it came like a bolt out of the blue.
"It forced me to have a long, hard look in the mirror," said the president of the Dallas-based mortgage brokerage firm, Tatom Lending.
Up until that moment, he had been on a roll. Having got over the 2008 financial crash without too much drama, he now had 14 loan officers under his charge and was closing loans faster than ever. The future seemed boundless.
"I didn't have a care in the world," he recalled, as he prepared to have a second child with his wife.
Years earlier he had decided to go it alone. Working as a loan officer for another company, he reckoned that if he set up his own business, he "would be making 100% instead of 70%".
By his own admission, he had enjoyed a great life to date. If success in the mortgage industry wasn't enough, he could also look back on his other major achievement as a musician, having been a member of Deep Blue Something, the band behind the huge 1995 hit, Breakfast at Tiffany's.
Read more: From playing guitar on a platinum single to selling mortgages
Then he began feeling unwell. On hearing his symptoms, his general practitioner advised him to get a colonoscopy. Tatom readily agreed, not thinking that it would be "that big of a deal".
Following some tests, his doctor called him back with ominous news. "He asked me to come in the surgery and that we would talk about it then, but I was like 'no'," he said.
After much toing and froing, the doctor blurted out that the result had come back 'positive' - he had cancer of the colon.
The following week, Tatom called everyone into the office for a brutally honest appraisal. "I said, here's what I've got going on. I'm not going to be able to help you all, and if you need to move on and go to another company, I totally understand - do what's best for you and your family," he remembered telling staff.
When he explained that he would have to re-direct most of his efforts towards his own recovery, he experienced a Jerry Maguire-like moment in reverse in that no-one stood up to leave.
Well-intentioned group loyalty however gradually gave way to hard-nosed economic realism, and inevitably the exodus of staff began soon afterwards. "They systematically dropped off the following three to four months," he admitted.
When the dust had settled, Tatom, along with two of his trusted colleagues, were the only ones left to pick up the pieces.
The realization that life was about to radically change, knowing that an uncertain future lay ahead, forced him to reflect upon the true value of his achievements.
"I was sitting in my office, I looked up and saw that I had a successful business, expensive guitars, and gold and platinum albums on the wall. But I realized that you can't take it with you," he said.
"When the doctor told me (the diagnosis), I hung up the phone, thinking I had to go downstairs to tell my wife and children that I had cancer, and that I didn't know how this was going to end."
For the next two years, Tatom underwent 13 different procedures and two major operations to remove about five feet of his large intestine; the first of which was performed on St Valentine's Day, the second and final one on Halloween.
But thanks to the support of his wife and his own appreciation of economics – he had saved a tidy sum for a rainy day, although it needed his wife to remind him of the fact that the day had arrived – he worked his way back to the top of his game.
"Money to me equals safety, it doesn't mean shiny cars or awesome things like cool watches. And I judge my safety by how many months of my salary I have in the bank," he said in a matter-of-fact way.
Having saved almost two years' worth, the Tatom family was able to bear the economic brunt, while the inevitable lows brought on by the cancer treatment were made a little more tolerable by his oncologist.
"He gave me some great advice that I will never forget. He said, you just need to listen to your body. When you're tired, sleep, that's your body telling you to rest, and when you feel good, work.
"That really kind of changed my world. I'd be taking a loan application and I would be about to fall asleep during the middle of it. I would just tell my clients, 'hey, can I call you back in a little bit?' And they were fine about it."
It took Tatom "another solid year" to get back to what he would call "the new normal".
Read more: What it takes to succeed in the mortgage industry
On being asked how long it took him and his colleagues to get the company back to the level it had been before his illness, his response was unexpected.
"I often say cancer saved my life. In 2012, I was feeling better. I was over the hump; I was in remission, and we profited more money that year than we did in 2010, prior to when I had 14 loan officers. We didn't do the same revenue number, but the percentage of profit grew significantly," he said.
It was then that he realized that he had been "just chasing and spinning a lot of wheels" by managing so many people. "It's not the number, it's the quality of people you have working with you that matter," he said.
"Now there's just six of us, but I don't care if I never hire another person - the six people I got working with me right now…I would not trade them for the world. When you hire right, you don't really have a lot to worry about."
Despite the indelible scars, Tatom ("I'm a high motor guy") continues to live life at full tilt. An early riser, he regularly goes to the gym before taking his youngest daughter to school.
"I take enough to pay my salary. The most important thing I learned from this experience was the relationships with my family, my friends and my employees," he said.
"If you're running after $1, you're missing the point. If you're working to improve people's lives, then you're doing it right. And that's my goal every day when I wake up."
For the record, Deep Blue Something has remained reasonably active since reforming seven years ago, with Tatom keeping himself more than busy by also playing in an acoustic duo. Rock on.