Career started with Breakfast at Tiffany's and it's taken him into the mortgage industry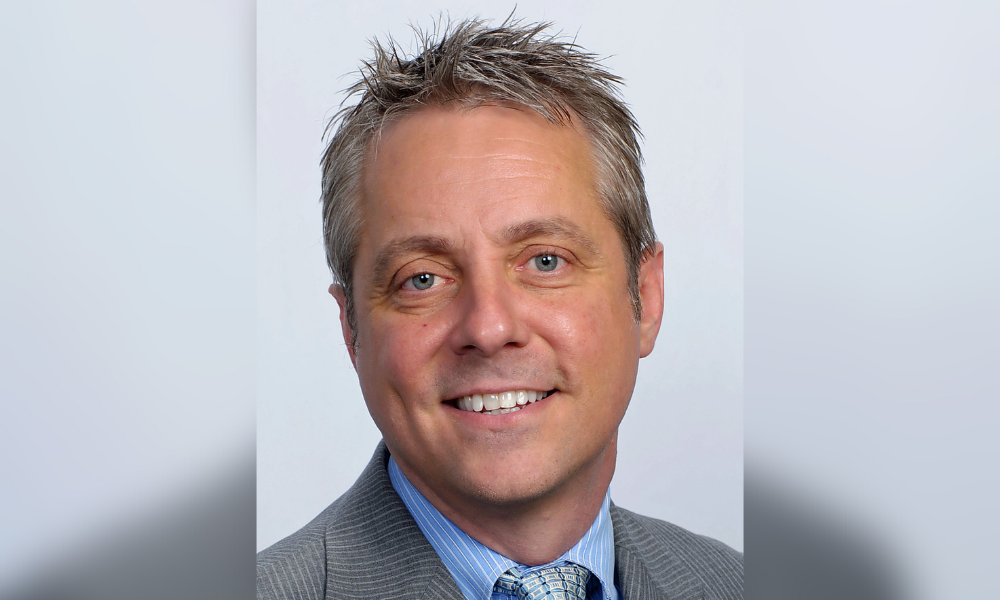 Even if you've never heard of the song Breakfast at Tiffany's, you've heard the song Breakfast at Tiffany's. The track by Deep Blue Something was ubiquitous in 1995 when it nearly topped the charts in the US and came in at number one in the UK. Though the band never had another hit quite like it, Breakfast at Tiffany's has lived on, cropping up in commercials, TV shows and movie soundtracks. The YouTube video alone has nearly 50 million views. While the band still tours and plays shows, they haven't released any albums in nearly 20 years. The band's members have all had to get day jobs.
Kirk Tatom (pictured) did just that. Tatom was, and is, the guitarist and backing vocalist for Deep Blue Something. In the music video for Breakfast, he's the one wandering the streets of Manhattan in a bathrobe. Now he's the president of Tatom Lending in Dallas, Texas. Tatom, though, isn't some jaded former musician in a paper pushing day job. He talks with the same infectious passion about helping a young family buy a home as he does about getting fans jumping at a concert in the Netherlands.
"I've just pursued the things that I'm passionate about," said Tatom, who still plays shows with Deep Blue Something, as well as an acoustic duo called Whiskey Pants. "I don't feel like I work at all. I wake up every morning and I'm booking shows or writing preapproval letters seven days a week and I never feel like I'm bogged down at work. It's awesome to see people jump up and down at the show, but it's awesome to see a young couple about to have a baby getting the keys to their first house."
Read more: As he reopens his office, this broker is still weighing risks
Tatom's musical career began in the voice program at the University of North Texas. He was encouraged by his dad to pursue his passion for music over his interest in finance because his dad believed that side would sort itself out. He met his Deep Blue Something bandmates at a fraternity and they started playing local shows, bars, and small regional tours. That was until Breakfast at Tiffany's started getting some radio play.
As two major Dallas stations started working the tune into their regular rotations, Tatom started to think the band was getting somewhere. Record execs started scouting their shows and offering them deals. When they were in the middle of a tour on the great plains, driving between Stillwater and Lawrence, Kansas Tatom and his bandmates got a call saying they were signed in with Interscope Records and they had to get to Arizona for the start of a West Coast tour with Alanis Morissette.
"I think I came home nine months later," Tatom said.
Those nine months of touring were a whirlwind. Tatom described days that start at 5:30am-6am with calls into morning radio shows and TV interviews. They'd be playing Breakfast at Tiffany's live on the radio a few times a day before sound check for the night's show. Then dinner with a local Interscope rep and, finally, the concert. Rinse and repeat.
Even as their album sales sored and Breakfast at Tiffany's became an inescapable song, Tatom was preparing for the next thing. A self-described 'realist to a fault,' he could already see some tensions emerging between the band and the label, as well as between individual band members. Rather than pursue the creative grind of song writing for a label, Tatom took a short-term gig at a college friend's mortgage company. He had taken econ classes in college with this friend, who knew Tatom had a mind for the work.
Mortgages fascinated Tatom. He'd been interested in finance since high school and saw the mortgage industry as a way to meet and help ordinary people. He could learn about unique situations and come up with tailored solutions while being that friendly voice on the other end of the phone line. He also found that a lot of the skills he used as a musician would make him successful as a mortgage broker.
Read more: Angel Oak Mortgage files for IPO
Tatom explained that both musicians and brokers need to be great self-promoters. Gigs and deals don't just flow through the door in either profession. You need to go out and earn your reputation. You need to be consistent, too. A crowd that paid to see you play doesn't care if you didn't sleep well last night and are feeling a bit tired, just as a stressed-out homebuyer doesn't care if you're a bit overtaxed.
Tatom said that careers in music and mortgage both teach you how to manage chaos. On tour, something unexpected goes wrong nearly every day, just as it is when you're originating loans. As a musician, Tatom learned how to deal with a problem he's never seen before, something he now does every day as a broker.
Between playing shows and selling loans, Tatom is pretty happy where he's ended up. He recently turned 50 and feels like he's never actually had to work, he's just chased his passions and ended up happy.
"If I go tomorrow, I've had a blessed life," Tatom said. "I love getting up every morning and working on whatever it is I'm working on, whether it's a loan or a show, a rehearsal or a pre-qual letter, I'm pumped. I just want to get another project in the hopper."