Mortgage professionals and builders can mitigate impact, says report author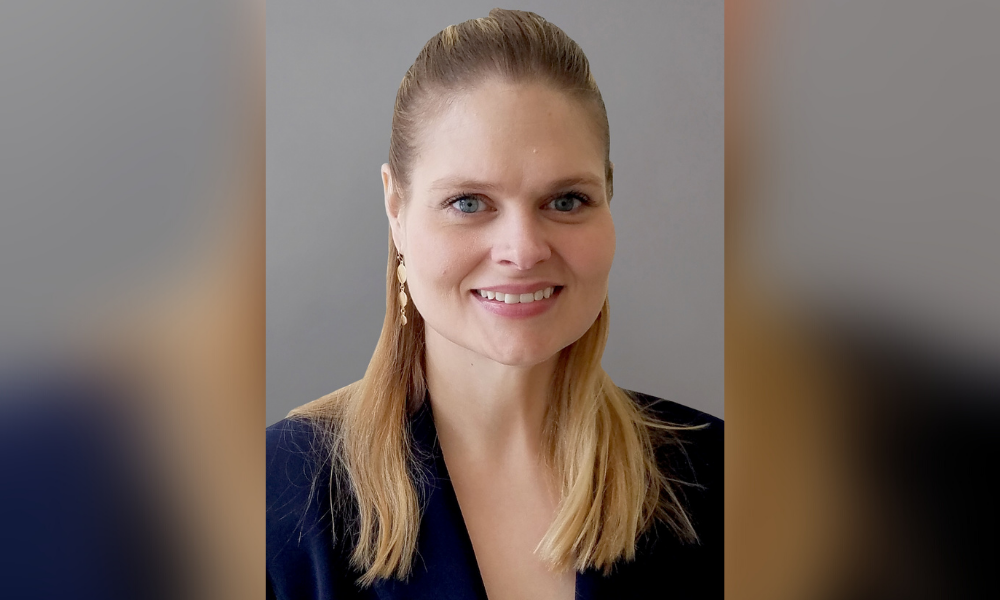 Home insurance costs are set to soar for people living in high-risk areas and residential real estate investors as climate change becomes more severe across the US, according to a whitepaper on the impact of global warming on property.
Titled 'Weathering the Storm: Burgeoning Insurance Costs for Real Estate', the 14-page report by proptech firm SitusAMC outlines that people living in areas at high risk from natural disasters were largely unaware of rising home insurance costs.
The report highlighted that extreme weather events would impact the entire country and not just along vulnerable coastlines such as South Florida, warning that there was a "substantial disconnect between insurers and real estate market participants about the magnitude of these (insurance premium) increases".
Read more: Time for the mortgage industry to face up to climate change?
One of the report's authors, Jennifer Rasmussen (pictured), told MPA that the average homeowner "was not cognizant of the sheer magnitude of these insurance rate increases".
She said: "People just aren't aware that these natural disaster risks are occurring everywhere. It's not just where the headline news points you to in terms of where natural disasters are occurring."
The report said the US was seeing an increase in the number and severity of natural disasters, including hurricanes, tornadoes and wildfires, which had "greatly increased the short and long-term risk for insurers and led to increases in insurance costs and reductions in coverage for property owners".
Significantly, the hardest hit areas in 2020 were not in Florida or California but Texas, Virginia and South Dakota. The first reported a total of 4,128 natural disaster incidents compared to just 1,270 in Florida. But by 2050, Texas will have the highest threat level in the US to wildfires, with 72% of its population at elevated risk from fires.
Rasmussen went on: "We're looking at properties that are along the coastal regions for sure, but there's a large swath of Texas where properties are extremely at high risk. And all of this is stemming from climate change."
She said both the mortgage and construction industries could play a role in mitigating the impact of natural disasters on the real estate sector.
"The mortgage industry should be prepared for somewhere between 25% and 35% insurance rate increases - just knowing that number can help them prepare, but a lot of this risk can be mitigated by building properties that are up to standard or retrofitting properties to international code," she said.
She, however, expressed surprise at how old the existing stock of buildings "often is in terms of where they stand with their codes".
She pointed out that new properties were going to be built up to code, but she recognized that factoring in climate change requirements by strengthening buildings could become an added burden to the beleaguered construction sector, given the current material and labor shortages.
Nonetheless, the report cited a 2020 study conducted by the Federal Emergency Management Agency (FEMA), which estimated "significant positive benefits" from building properties that conform to International Codes (I-Codes).
Read more: Homebuyers unmoved by climate change, survey finds
Insurance companies in particular were highly exposed to climate change events, saying that eight out of the top 20 reinsurers would be forced to raid cash reserves to pay claims.
It said the sector was reeling from the effects of natural disasters, citing fires in California which had hampered the state's insurance market, while making a point that winter storms in Texas had accounted for 40% of the US property insurance market's losses in the first half of 2021.
Rasmussen said: "If there is a state where you can have a reliance on something like an insurer of last resort, these costs can be mitigated, but these insurers are increasingly becoming insolvent."
Residential properties were more at risk insurance-wise, as commercial real estate could mitigate costs "by the sheer strength or size of a policy", she added.
A key aspect of the report also focused on the pattern of large migratory movements of people to high-risk areas, particularly since the COVID pandemic, which will result in about 35 million people eventually living in four fire-prone states – California, Texas, Arizona and Nevada.
This "exurban push" will effectively mean that people will be paying more to live in high-risk areas, Rasmussen said.
"(This is the case) especially along those coastal regions. (There's been) a lot of movement into the southern regions, especially exacerbated by COVID, but these are the areas that are most prone to flooding," she said.
The release of the SitusAMC whitepaper comes after a recent online survey by real estate tech startup PropertyNest, which revealed that up to 64% of US home buyers did not factor in climate change when choosing a property.