MBA's report on impact of global warming on housing makes for chilling reading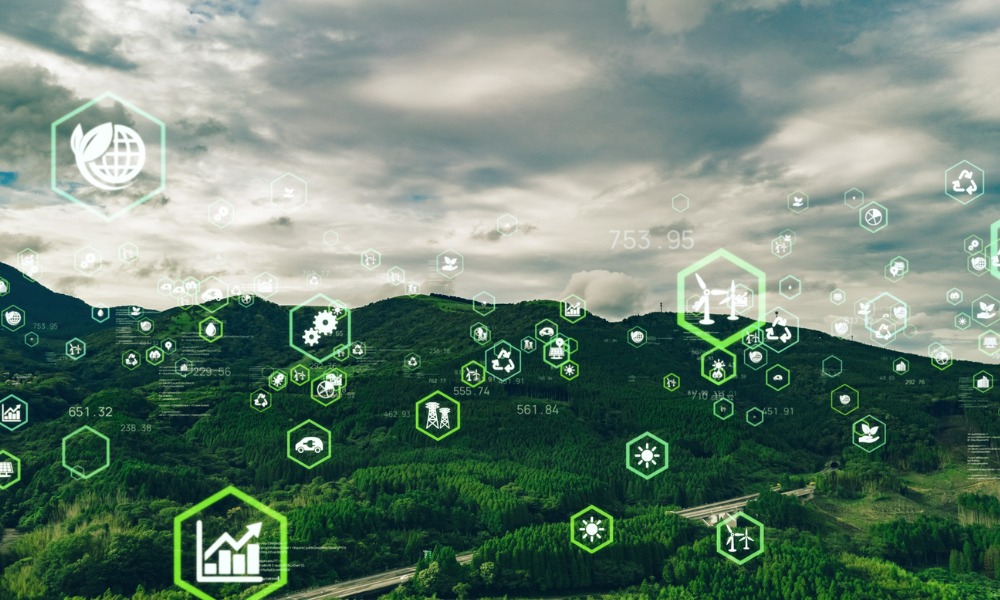 The mortgage industry urgently needs to address the increasing threat of climate change caused by global warming, according to a new report by the Mortgage Bankers Association's (MBA) Research Institute for Housing America (RIHA).
The 49-page study, titled 'The Impact of Climate Change on Housing and Housing Finance', stresses the need for the housing industry to tackle the expected costs of future climate events, mitigate their impact and draft future regulations and laws accordingly.
The report's author, Sean Becketti, an industry veteran with more than four decades of mortgage finance experience, gave a stark message, saying: "The mortgage industry will not be spared by the growing impact climate change is having on the environment, governments, and individuals.
"The physical destruction caused by flooding and other extreme weather events will continue to influence the behavior of portfolio lenders, the GSEs, the federal government's FHA/VA programs, and mortgage investors."
Read more: Housing crisis – what can be done?
Becketti, who is also vice president and head of portfolio analytics at Freddie Mac, warned that unless governments, industries, and households take positive action, "the future path of climate change could continue to get much worse".
The report based its findings on measurements taken over the last 150 years, concluding that there was "convincing scientific evidence" that global warming is contributing to sea-level rise, more storm surges, and reductions in glaciers and snow coverage. "Recent studies also draw links to increased droughts and inland flooding events," it added.
It said climate change would place increasing stress on housing and housing finance's sophisticated system of distributing risk across multiple stakeholders, including consumers, home builders, appraisers, originators, the GSEs and mortgage investors.
Significantly, it warned: "Climate change may increase mortgage default and prepayment risks, trigger adverse selection in the types of loans that are sold to the GSEs, increase the volatility of house prices, and even produce significant climate migration."
But mitigating the impact of climate change in housebuilding will come at a cost, whether it's by the – easier – method of incorporating building modifications into new construction, or in existing buildings, which would be more difficult and more expensive.
The report acknowledged there would be "increased operating and electricity costs" related to basic infrastructure, including HVAC systems, and that the relative cost of energy-intensive building materials could increase if significant carbon taxes were introduced in the future.
"Builders may be required to adopt new construction methods and technologies. All these changes are likely to be expensive and are likely to involve some amount of trial and error," it said, adding that sudden and unexpected changes in energy costs could affect the profitability of the construction and ownership of buildings.
Read more: Climate change could deal a severe blow to the mortgage industry, claims Freddie Mac
Dr Robert Dietz, senior VP for economics and housing policy National Association of Home Builders, echoed the report's findings, saying that newly built homes tended to be more expensive because they offered more amenities and were more energy efficient.
He said: "I think conversations about the environment, weather related issues and really improving the existing housing stock, represents a business opportunity and something that existing homeowners really need to be thinking about."
Kirk Tatom, the president of Dallas-based Tatom Lending, however expressed doubts that the costs could be met by homebuyers.
He said: "It's not cheap to get a solar system put on your home. Solar board is plywood with radiant barrier on it. The insulation type you use has to be a certain R (value) factor.
"You're also talking about triple pane windows instead of double pane windows, which just increase the cost of the home, and when you increase the cost of the home, you're just pulling people out of the market that can qualify for a mortgage - and with rising inflation it's the perfect recipe for disaster."
Among the report's recommendations, it suggested increasing resilience to flood risk by raising the first finished level of a home "a couple of feet above the base flood elevation".
In hurricane-prone areas, it also recommended making homes resistant to wind and wind-driven water damage by introducing new building methods and materials.
The report virtually coincides with the news that banks will consider climate risk for home loans - a process called 'underwaterwriting' or 'blue-lining'.
Banks will take into account external climate data, climate science, catastrophe modeling and insurance modeling, while blue-lining will involve the controversial practice of banks or mortgage lenders reportedly drawing lines of risk around certain neighborhoods.
In any case, climate risk concerns may already be shaping homebuyers' choices. According to a recent survey by real estate brokerage Redfin, nearly half of Americans who plan to move have factored into their decision natural disasters and extreme temperatures.
According to a report, many respondents said they wouldn't relocate to an area with climate risk, "even if it were more affordable".
Redfin recently partnered with climate data company ClimateCheck to provide a risk ranking for Redfin listings in all locations.
A Redfin spokesperson told MPA that the company carried out testing before rolling the program out "to see how much users engage with the information".
She said: "People seem to like it and want to know what the climate risk is for one property versus a different property, because ultimately it could end up costing them money if they're spending more on water because of a drought, or they have to pay for insurance because it's in a flood zone."
Unrelated data from the Aspen Institute reported that there were 22 separate billion-dollar climate-related disasters in the US last year, pointing out that one-third of all homes in the country are considered at high risk of a natural disaster.