CPO on how to lead production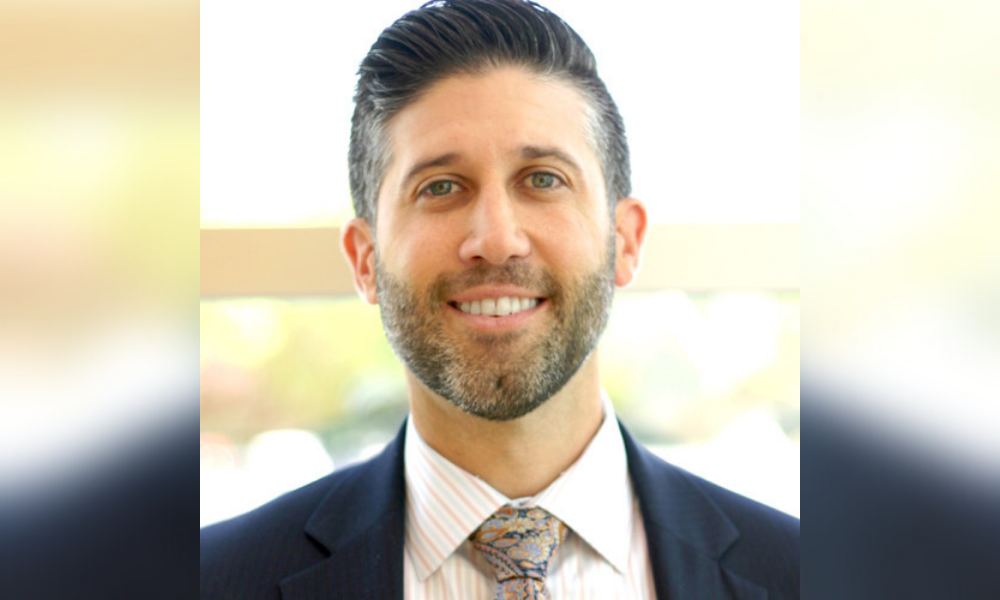 Leif Boyd (pictured) likes to plan in advance. For AmeriSave's new retail division chief production officer, brokers should look ahead by at least a year if they wish to stay ahead of the competition.
"I do believe in assessing the ship when it's on the horizon rather than when it arrives in your port. And I think you should constantly be evaluating the market and looking for strategies that will get you ahead of your competition if they are focused on the short term," he said.
It was that quality among others that made one of the country's largest privately-owned online mortgage lenders enlist his services. When AmeriSave's COO and president Mike Berte spoke about Boyd's expertise and leadership, the company also made a point of mentioning his strategic nous.
With a penchant for using seagoing metaphors, this 20-year mortgage veteran has seen it all, including the lows of the 2008 subprime disaster and the subsequent recession, both of which he believes taught him valuable business lessons.
Read more: AmeriSave Mortgage taps industry veteran to head production of retail division
"The only constant in our industry is change," he said. "If I've worked in the industry for 20 years, it's been 20 different years. Twenty different approaches to a market. Not having the luxury of looking back over maybe a couple of hundred years, I've learned to adapt to all the changes and consider them merely obstacles.
"The tide rises and falls, so it's important to be looking at the broad scope and learning as many lessons as you can. I think what stands out to me is the ability to remain calm in the eye of the hurricane - that's the winning strategy."
He arrives at AmeriSave at an ideal time. This year, the company reported a huge 238% increase in refinanced borrowers and a whopping 906% increase in purchase borrowers financed, having funded more customer purchase transitions in the second quarter of 2021 than all of 2020.
Asked what he thought of the company's set up when he arrived, and it's the focus on technology that stood out the most for him. "I would say for me out of the gate, the technology that the company has built over the years is absolutely amazing; game changing."
Pressed on what issues he thought needed to be addressed first, by way of pinpointing the most common mistakes brokers made, he was more expansive.
"I think sometimes the scope of the role (of broker) is misunderstood; there's a misunderstanding on how hard this job actually is. You think about loaning someone $400,000 and it's no small financial transaction. It requires a lot of time, energy and effort," he said.
Read more: David taking on Goliath? AmeriSave bids for top spot
Brokers should constantly "sharpen their own saw" on guidelines, industry knowledge, relationship management and client understanding because "there's a lot to learn".
That 'stay ahead' mindset is a constant for Boyd and his quest for "never ending improvement". Even during inevitable lulls, brokers should be striving to better themselves. He has said as much in his own blog, stressing the need to have a 'game plan' when "the phone is quiet", and that brokers should make the most of their downtime by nurturing relationships, showcasing their services and growing their network.
"Everyone at the end of the day is dealing with the same environment with the exact same set of challenges," he added.
Inevitably, the gaze turns towards the future and the company's prospects for 2022. It goes almost without saying that he has been planning ahead, now that refinance loan demand is expected to plummet by as much as 62%. But his response was refreshingly different.
"The time to focus on purchases was one year ago…two years ago," he said, essentially adding that brokers should not ignore refis even as rates continue to creep up.
"The refinance business will always exist…and be a part of the business. It shouldn't be the primary focus, but neither should purchase. I've run into loan officers throughout my career who say 'I'll only do purchase, I'll never do refi'. I don't think that we're necessarily serving our client base to their fullest capacity if you focus on any one thing."