New figurehead on mission to expand firm's eastern branch footprint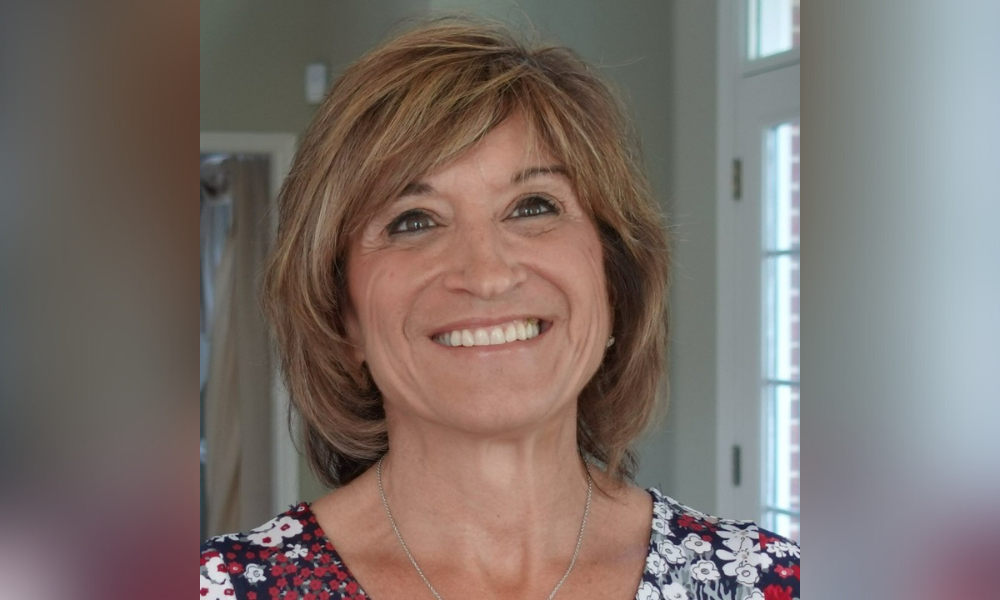 "It's a fun business, it changes every day. The one thing that's kept me in it all this time is that it's never, ever the same, and you can't say that about a lot of businesses," said Kathryn Edelen (pictured), new regional vice president for sales at Planet Home Lending.
An industry veteran with 27 years' experience, Edelen is well placed to know about changes in the housing sector - and about team building.
She got a taste for the mortgage business early on in life, as her mother worked for an appraiser. She hit the ground running while still at high school, starting as a part-time closer before ending up in sales.
Brought in last month by the Connecticut-based lender to manage its retail expansion along the eastern coast, her task will be to capture market share through the addition of branches and LOs.
"We've got a lot of territory to build, and that's my job. We've got a really good company, but we just need to build some branches," she told Mortgage Professional America (MPA).
Edelen, a former vice president at LoanDepot and $100 million+ a year mortgage loan producer, takes up her new role at a critical time in the mortgage industry.
Not only are borrowers faced with soaring inflation and ever-climbing interest rates, up by almost double since the start of the year for 30-year fixes, but the mortgage industry is undergoing a deep transformation due to a slowdown in the housing sector that has seen home sales dropping for several months.
This week, investment bank JPMorgan announced it was cutting hundreds of jobs in the wake of the Fed's 75-basis points rate hike – the biggest increase since 1994.
And just last week, real estate firms Compass and Redfin announced they were reducing their workforce by 10% and 8%, respectively.
Read more: Planet Home Lending taps 30-year veteran for VP position
Edelen put a brave face on the figures. Taking the high interest rate issue head on, she shrugged, saying rates "were way, way higher than this in 1990". For her, irrespective of how high or low rates might be, younger, less experienced originators need a wake-up call, either way.
"The biggest mistake that most people make walking into this business is thinking that it's going to be super easy, that you just walk in and everybody's going to throw loans at you, not understanding the real intricacies of doing the loans," she said.
"(But) it's the actual putting the loan together and the interpersonal play with all of the other parts of a loan that are difficult," she added, while sounding a warning that loans "are going to get more complex overall".
If that statement runs counter to the current industry tenet that says automation is making the loan process simpler, she added: "There was a time when people thought that we could get enough tech together that eventually you wouldn't need a loan officer, but the problem is that loans are still about people."
Nonetheless, she stressed that Planet Home has "a good technical platform", while acknowledging that consumers "are looking more and more for ease in movement of documents".
Adapting to technology is not the only challenge facing the mortgage industry. In such a highly volatile rate environment, lenders are also having to offer different products, especially as refi loan volume has tumbled by 75% over the last year.
"Adjustable-rate mortgages (ARMs) are a viable option," she said. "They have caps on the overall life of the loans. They usually have five-, seven- and 10-year fixed periods, so they can be a good tool to get someone into a lower payment and a lower rate."
Read more: JPMorgan cuts hundreds of mortgage jobs after Fed rate hike
The industry appears to agree. According to reports, demand for ARMs hit a 14-year high last month, the share increasing to 11% of overall loans and to 19% by dollar volume – and with a 4.47% interest rate for five-year fixes.
Bridge loans are also proving popular with Planet. "There's a lot of tools out there that we have available that maybe other lenders don't have," Edelen pointed out.
If that sounded positive, she also took a philosophical medium-term view of the market. "What happens when rates move the way that they do is that it forces buyers to maybe look at the price ranges that they're in – (but) prices will probably stabilize."