The expansion-minded Chicago lender has made several key moves of late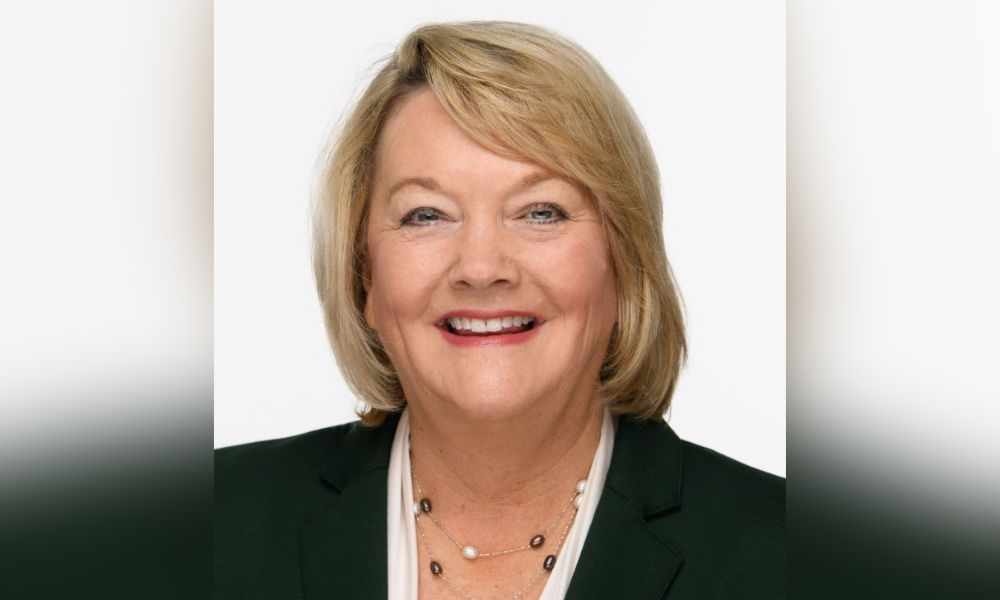 Mortgage lender and digital financial services firm Guaranteed Rate has named Tammy King as vice president of mortgage lending in the Martha's Vineyard region of Massachusetts, the company has announced.
In that role, King will provide mortgage origination services in the areas of Martha's Vineyard, Nantucket and Cape Cod. Her scope will not be limited to those geographic regions, however, as company officials noted King is also licensed to provide services to clients in Texas, Florida and California.
"I take great pride in what I do and helping more individuals secure their dream homes," King said. "It's gratifying to join a company that holds the same values and goals that I do and puts the client first."
Guaranteed Rate's divisional manager Dean Moran posited King's appointment as emblematic of the firm's corporate culture: "The key to our company's continued growth is hiring top-performing talent," Moran said. "I am proud to welcome Tammy into her new role, and I am excited to see her achieve great success with Guaranteed Rate in this region."
King brings more than two decades worth of mortgage industry experience to her new role, company officials noted, during which time she has been recognized by Banker & Tradesman as the number one loan originator in Dukes County, Mass. for the past four years and as a top five loan originator for Cape Cod & the Islands for the past five years.
Read more: Guaranteed Rate expands footprint in California
Expansion-minded Guaranteed Rate has recently made other key hires, raising its profile in the industry as a result. Last March, the lender opened a new office in the Bay areas as part of its expansion in Northern California. While Guaranteed Rate has operated in the Golden State since 2005, the office expanded its origination team in the northern sector – one of the lender's largest markets.
Top originator Dianne Crosby was tapped to lead the new branch.
"Our growth in Northern California has been truly impressive," Guaranteed Rate regional manager Ryan Ogata said at the time. "Dianne has been a real catalyst for increasing our business. The region at large has quadrupled its loan volume in the last four years. She has a long-standing history of building tremendous relationships with customers and partners in the area, and we are excited to see her continue to share her 'Think Big' mentality with others on her team."
The company also made the news last February when it announced two key hirings – those of Fannie Loyola and Maggie Martinez – toward the goal of supporting the Hispanic home-buying community in the Chicagoland area.
Read next: Guaranteed Rate taps Hispanic mortgage experts for key roles
Loyola was tapped as area manager in Lake County, Ill., while Martinez was tasked to serve as branch manager in Oak Park, Ill. At the time, Guaranteed Rate officials said that the appointments were part of its ongoing initiative to engage a broad range of homebuying communities through its newly established language access program (LAP) and diversity processing team.
"We are thrilled to welcome Fannie and Maggie, two huge producers and industry leaders in the Hispanic community," Camilo Escalante, executive director of diverse segments at Guaranteed Rate, said at the time. "Their decision to join Guaranteed Rate further demonstrates that we are delivering on our vision to continue improving our services for the Latino community by ensuring we are set up to succeed."
Off the beaten track, Guaranteed Rate also raised its profile in January after joining Richard Childress Racing in forging a partnership with Tyler Reddick and his No. 8 Chevrolet for multiple races during the 2022 NASCAR Cup Series.
As part of the tie-up, the Chicago-headquartered mortgage lender sponsored Reddick's No. 8 Chevrolet at the final Next Gen test of the offseason at Phoenix Raceway in late January and in mid-March. Guaranteed Rate will also feature Reddick's first race on its social media pages.
Reddick and RCR join a host of Guaranteed Rate's sports partnerships, which include the NHL, National Lacrosse League, UFC, Bassmaster and the Professional Bowlers Association.
"We're thrilled to partner with Richard Childress Racing as Tyler gets behind the wheel of his new and improved Next Gen No. 8," Steve McNelley, vice president of sports marketing and partnerships at Guaranteed Rate, said at the time. "Our focus on technology, innovation and speed makes this sponsorship a perfect fit, and we're proud to kick off the season with one of NASCAR's most talented drivers."