She grew up in the area and now she's on top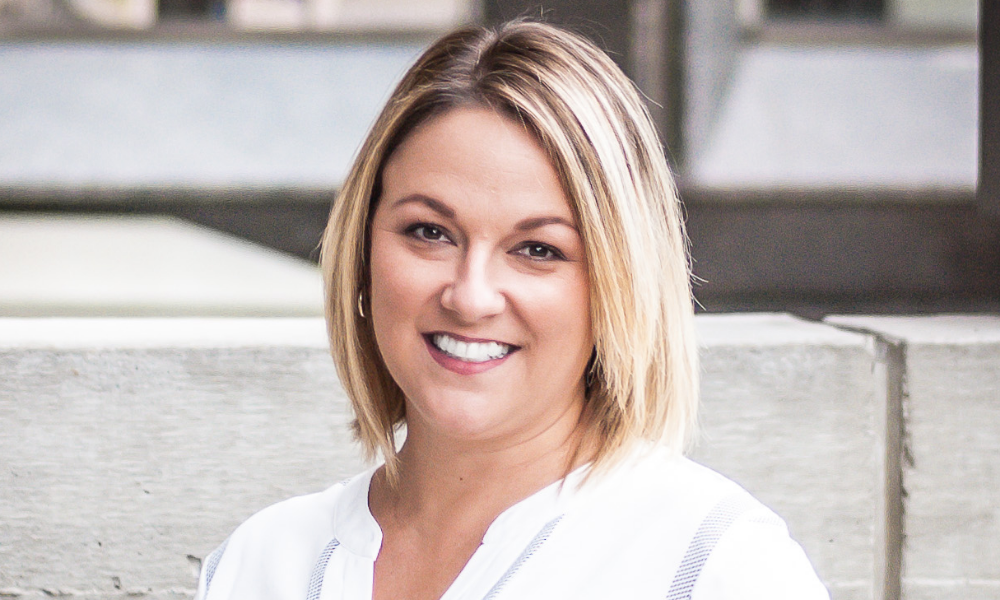 You could say Nicole Beattie (pictured) has Detroit in her blood.
Amrock's new chief executive officer - she officially takes over the role on November 19 - may live only a short 15-minute drive from the headquarters of parent company Rocket, but her attachment to the area goes beyond the convenience of having a short commute to work.
"I have spent a great deal of time growing up here, and my family is from the Detroit area as well," she told MPA this week.
The company, previously known as Quicken Loans, now Rocket Mortgage, played a big part in Beattie's early life, and the work it did to help transform the former global automotive hub didn't go unnoticed.
"Our chairman Dan Gilbert has had a passion and a vision for revitalizing Detroit for more than a decade – we're now one of the largest employers in the city - so I have seen the area really come back to life over the last decade.
"Starting out early in my career journey here, it was a place that I could grow and develop my talents, and that has remained true throughout almost the entire time that I've been here," she added.
Read more: Rocket subsidiary hits eClosing milestone
Beattie will be replacing Brian Hughes as the head of the fintech title insurance provider, which also deals in property valuations and settlement services.
She'll be filling big shoes. The 30-year industry veteran spent more than two decades at Amrock, leading the digital integration which culminated in the company's milestone one million eClosings in September.
Beattie takes the hot seat at Amrock after almost 18 years with Rocket Companies, the last four of which were spent leading Rocket Mortgage's servicing team, a job that entailed helping homeowners through loan repayments, and occasionally through the hardships of falling into default.
Amrock is a different beast, however, far removed from the servicing side, as Beattie will focus far more on the origination process and the appraisal space, to name but two aspects.
But Beattie said she welcomed the challenge and was eager to get started. "It's one of the last pieces of the mortgage operation that I've not had a lot of exposure to," she said, adding that her plan was "to double down on technology".
Read more: Rocket aiming high on October 19
Significantly, her skillset is not limited to servicing loans. She previously held numerous roles from mortgage banking to origination operations, overseeing large teams in underwriting and closing.
Having a varied professional background, and with all the different perspectives that affords, is invariably an advantage in business. For Beattie, it formed part of a "journey" that enabled her to identify some of the standard pitfalls of the mortgage industry.
"It can be a somewhat siloed business," she said. "It's very one-team-handoff-to-the-next-team kind of thing where they don't really think about the entire process.
"Being able to go through the entire journey as a team member and growing in my career through that funnel has really opened my eyes to the importance of understanding the entire journey.
"So yes, the mortgage closing is important, but so is the servicing experience for a 30-year mortgage. There's a lot that can happen in that timeframe while the client is making repayments."
Rocket's legacy and reputation for offering a high level of customer satisfaction appear to be uppermost on her mind, and she mentioned the company's eight consecutive JD Power Awards more than once to emphasize the point.
Clearly, Rocket's company culture is deeply embedded in Beattie. Not in vain, the press statement announcing her appointment said that "she lives by her servicing team's motto of 'love your team members and love your clients' by leading with empathy and passion for the company's award-winning culture".
Asked how such a rousing motto played out on a day-to-day level in the workplace, she said: "We like to say the secret sauce in our organization is our people and our culture - we truly care about the team members that work here.
"Every single day I think of ways to find the best in each individual and I ask: What are the best skills that they bring to the table and how do we leverage that in a meaningful way? That is so empowering."
Empowerment is a concept Beattie seems to understand fully, judging by her own philosophy to work and life. "Don't take yourself too seriously, failure is a part of growth. I always say 'think big and fail forward fast'.
"I don't think I necessarily felt that way starting out, as I was a little timid and didn't always shoot as high as I could, but through the years I've really learned that failure is part of the process, and although it's uncomfortable, it leads to transformation."