Second-biggest wholesale lender set to unveil new tech product as EVP reflects on company's meteoric rise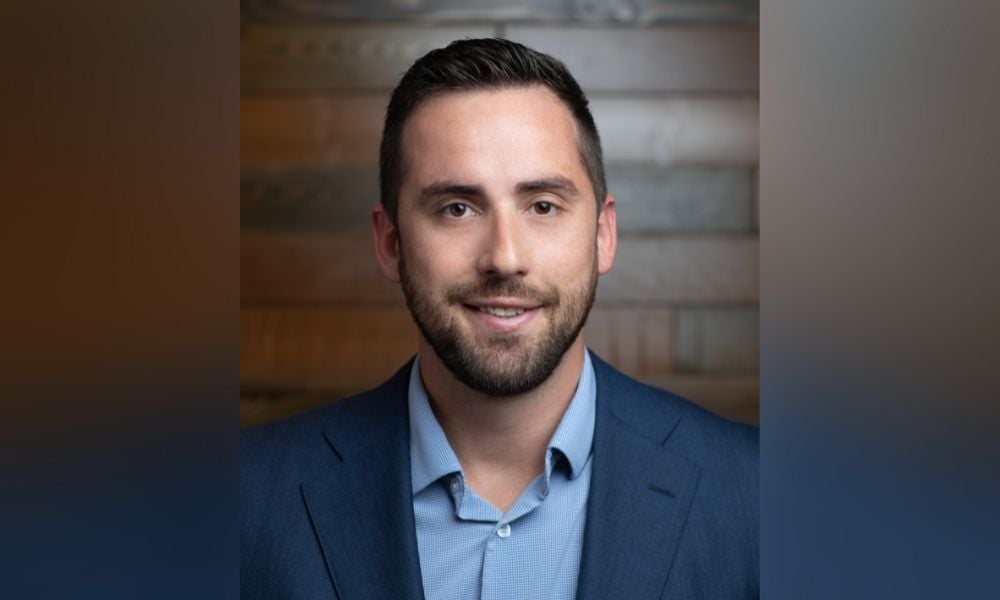 Wholesale mortgage lender Rocket PRO TPO will be "raising the bar for tech" when it launches a new tool for brokers during a live stream on October 19, executive vice president Austin Niemiec has told MPA.
He described the forthcoming product launch as part of the company's evolution, saying it would deliver "some really cool things to brokers we've been working on over the last few months".
He went on: "We're going to raise the bar for tech and marketing again, and we're going to talk about some cool ways to tie our brokers into that network, and we're going to talk about how we're going to do it on the 19th."
He said the date had been chosen deliberately to coincide with the company's change of name from Quicken Loan Services to Rocket Pro TPO last year.
Read more: Rocket's ranking in JD Power survey a fillip for EVP
Niemiec highlighted the company's current growth, particularly in relation to where it was in the industry five years ago, when Quicken was ranked the eighth largest wholesale lender in the country with an annual turnover of $10 billion to becoming the country's second largest wholesaler today.
"The way we've gotten there is through constantly evolving our technology, growing our team and finding ways for brokers to use our brand," he said.
Niemiec made the comments during last week's NAMB National annual mortgage broker conference, saying it was "incredible to shake hands and see each other again" following lockdown, which had resulted in a slew of stay-at-home orders and business curfews throughout the country.
He highlighted the combative spirit of brokers who "rallied together" during the crisis to deliver a professional service to customers for more than one-and-a-half years.
He said: "There's been a lot of adversity, but we've rallied together to support consumers like never before. Brokers and lenders have had to figure out how to work a lot differently than we've been used to over the last several decades, doing it virtually and from home, using different types of technology.
"But one thing you'll never change is the beauty of getting together in person and just continuing to build those relationships. Today, I probably met five partners that have never met us in person ever because we partnered up during Covid and built a completely virtual relationship."
Niemiec took the opportunity to raise brokers' concerns about the much-talked-about end to the refi boom, which together with the recent mortgage interest rate hike have raised questions about the industry's prospects in the run up to 2022.
Read more: "Cash is king" - Rocket's Niemiec talks up mortgage insurance
According to reports, refinance applications are running at their lowest level in three months. Last week they fell by 10% compared to the previous seven-day period, but more significantly, there's been a 16% drop in annual loan volume.
For borrowers looking to refinance, the national average 30-year fixed refinance APR is 3.30%, up by 10 basis points compared to last week.
A bullish Niemiec dismissed concerns, however, pointing out that the industry has seen refi booms "coming to an end for the last 10 years".
He said: "Volume might slow down a bit, but people should still continue to focus heavily on building their strategy around refi volume - it's not going anywhere anytime soon, especially with values increasing the way they have. There's never been more equity in homes, and there's never been more debt in America, so consumers need help."
He said purchase value had "slowed for many reasons", citing the Covid pandemic and the lack of inventory as the two dominant factors, although he pointed at recent predictions that said purchase value would increase next year.
To succeed, originators would need to close loans efficiently and quickly, he added. "Speed and certainty is what real estate agents want, so working with lending partners that can get loans closed smoothly and on time is incredibly important – speed is critical," he said.
The mortgage industry has also been forced to readjust to an unexpected hike in rates in recent weeks. On Tuesday, the average APR for a 30-year fixed mortgage jumped to 3.37%, up eight basis points from last week and more than 25 basis points compared to a few weeks ago.
Niemiec conceded that although the rise had "impacted across the entire industry", he stressed that mortgage rates were still "within a quarter percent of the lowest we've seen in history".
With his eye on the future, Niemiec said LOs would have to adapt to the new market conditions. "It's just going to have to be a different conversation than the one we've been used to in the last 18 months."