Mortgage pre-approval is often the first step to buying a home. Learn how to prepare for your mortgage pre-approval below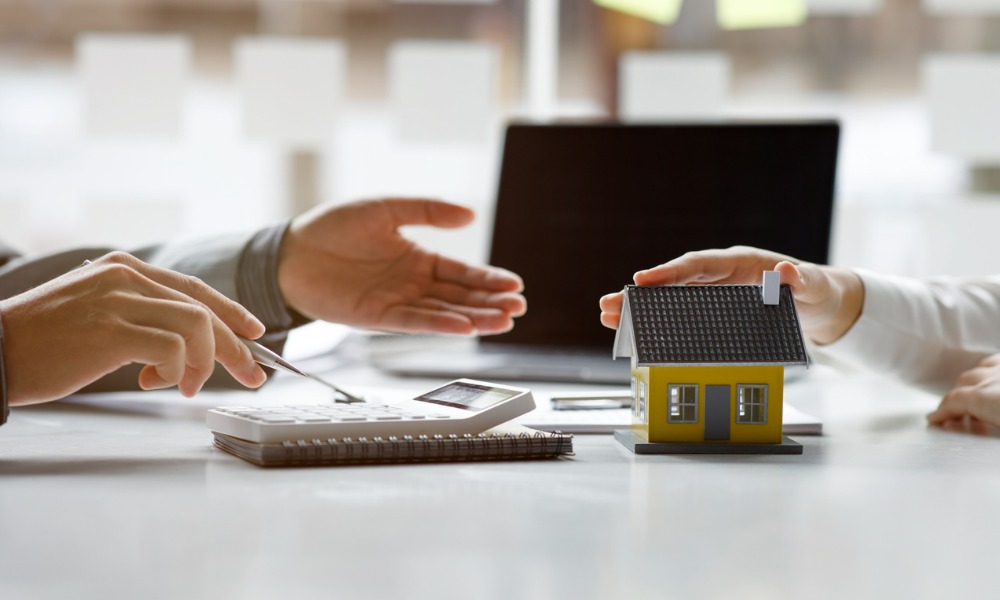 Mortgage pre-approval is the first step most prospective homebuyers will take on their journey to homeownership. Not only does it show lenders you are serious about your pursuit, but it can also give you bargaining power if there is a bidding war.
It is important to understand, however, that there may be downsides, such as damage to your credit score. While that damage may be limited and short-lived, it is still something you can avoid.
Here is everything you need to know about mortgage pre-approval, from how to prepare to the requirements, as well as the pros and cons. For the mortgage professionals who frequently visit our site, this is part of our client education series, and we encourage you to share this with clients of yours who have questions about this topic.
Mortgage pre-approval is often the first step to buying a home and acts as a sort of dress rehearsal for when you are eventually approved for a mortgage. In other words, it tells you which mortgage you will be able to qualify for and how much house you can buy. Usually, it is recommended that you finish your mortgage pre-approval prior to making an offer on a property.
Using your employment history, your credit score, and your potential property, the mortgage pre-approval process will determine the following:
The maximum amount of mortgage you qualify for
What your estimated monthly payments will be
What your mortgage interest rate will be
After your mortgage pre-approval is OK'd, your interest rate will usually be locked in for 90 to 120 days. If, during that period, interest rates increase, you will still receive the promised interest rate. If the rate decreases, however, you can potentially secure the better rate when you are ready to close.
Read more: What is the best mortgage advice that you can tell your clients?
Lenders are required to provide a loan estimate within three business days of receiving a completed mortgage application, which outlines the following:
Pre-approved loan amount
Maximum loan amount
Mortgage terms
Interest rate
Estimated interest and payments
Estimated closing costs
Estimate of property taxes
Homeowner's insurance
Eventually, the loan file will transfer to a loan underwriter, whose job it is to ensure that you meet the guidelines for the specific loan program to determine full approval. If your financial situation since pre-approval has remained the same, you and your lender will be able to move forward with the closing of the loan. Your loan will reach final approval when you have an appraisal completed for the property and the loan is applied to the home.
Yes, mortgage pre-approvals can potentially hurt your credit score—although the damage is usually comparatively small and short-lived. The reason is that a mortgage pre-approval is known as a hard inquiry (as opposed to a soft inquiry), which is an indication that a lender is actively considering giving you credit or has already done so.
When you, as a consumer, fill out an application accompanying a pre-approval, your lender will occasionally use a hard inquiry to help reach a decision. Lenders can also pull a new report using a hard inquiry.
If you are applying for a mortgage, you will likely undergo a hard inquiry, which is an indication that you are seriously considering taking on additional debt. Hard inquiries can be seen by potential lenders and may affect your credit score—but only usually if you undergo numerous hard inquiries. Compared to your bill payment history or credit utilization ratio, however, the impact of hard inquiries on your credit score is low.
What steps do I need to take to get mortgage pre-approval?
Mortgage pre-approval helps to determine your maximum allowable purchase price, your estimated mortgage interest rate, and estimated monthly mortgage payments—see our mortgage payment calculator to start figuring out your limits. Your mortgage pre-approval can also help you to estimate the closing costs of your mortgage and make the final approval happen more quickly.
Regardless of your mortgage lender, there is a formula to getting a mortgage pre-approval, such as following these four basic steps:
Determine monthly payment
Find a mortgage company—our Best in Mortgage Special Reports are a great place to start
Gather financial documentation
Get mortgage pre-approval
Let's take a closer look at the four steps of mortgage pre-approval.
1. Determine monthly payment
Ensuring that you can afford to make your mortgage payments is the most critical part of purchasing a property. Therefore, you will need to determine how much money you feel comfortable spending every month and document that number, prior to getting mortgage pre-approval. While a mortgage lender could very well pre-approve you for a larger monthly payment, it is important to stay within your budget.
2. Find a mortgage company
Most mortgage websites offer mortgage pre-approvals for free, with no obligation to seek mortgage approval. It is common for a homebuyer to secure their mortgage from a different mortgage company than the one that pre-approved them in the first place. In other words, when you are searching for a mortgage company to pre-approve you, you are not necessarily searching for a company to ultimately approve you for a mortgage.
3. Gather financial documentation
When you are trying to secure mortgage pre-approval, most lenders will ask for financial documentation, including the following:
Pay stubs and proof of deposits
Bank statements
Federal tax returns
Student loan statements
You will just need to know where to find these financial documents when asked, as opposed to having them all downloaded or on your hard drive ahead of time.
4. Get mortgage pre-approval
Your mortgage pre-approval can get processed in person or online. The simplest route to mortgage pre-approval is self-service. You can get a mortgage pre-approval free of charge from any mortgage lender. Otherwise, you can find a website online that will allow you to do a self-service pre-approval in less than five minutes.
The mortgage pre-approval process is one of the most important steps you can take as a buyer. Not only does it help you understand what you can afford, it shows sellers you're serious about buying their home.

— Martie Wynn (@martiewynn) January 18, 2023
Mortgage pre-approval requires you to finish a mortgage application and give proof of assets, good credit, income, employment, and any other important financial documentation. Depending on the type of home loan, mortgage pre-approval is based on various factors such as your debt-to-income (DTI) ratio and your credit score.
Freddie Mac and Fannie Mae determine the guidelines to all home loans in the US, with jumbo loans being the exception. Some home loans are designed specifically for first-time homebuyers or low- to moderate-income homebuyers.
The following is a list of the documentation requirements you will need to provide for mortgage pre-approval:
Proof of income
Proof of assets
Strong credit
Employment verification
Other documentation
Let's take a closer look at the requirements for mortgage pre-approval.
1. Proof of income
When you are purchasing a property, you will have to provide W-2 wage statements and tax returns from the previous two years. Additionally, you will have to provide any pay stubs that prove income and year-to-date income, plus proof of any more income sources like bonuses or alimony.
2. Proof of assets
Your bank and investment account statements prove that you have the funds needed for a down payment, cash reserves, and closing costs. Your down payment—i.e., a percentage of the selling price—is dependent on the type of loan. Many home loans require that you buy private mortgage insurance (PMI), if you are not making a down payment of at least 20% of the purchase price of the property. if you need more help, here is a guide on mortgage insurance.
3. Strong credit
For a conventional home loan, many lenders require a FICO score of at least 620 or more for approval. For a Federal Housing Administration (FHA) loan, on the other hand, most lenders require a FICO score of 580. If your credit score is 760 or more, lenders will usually give you the lowest possible interest rate.
4. Employment verification
Lenders will verify your employment through your pay stubs and will likely call your employer to verify your employment and salary. If you are self-employed, you will have to give additional information like the stability of your income, the location and nature of your business, the financial strength of your business, and the ability of the business to generate and distribute sufficient income to enable you to make mortgage payments.
5. Other documentation
Mortgage pre-approval also requires personal identification and documentation, such as your driver's license, social security number, and authorization to allow your lender to review your credit report.
One key benefit of getting pre-approved for a mortgage is that you will have a better idea of the type of home you can afford prior to shopping around. In other words, by undergoing the mortgage pre-approval process, you can avoid sticker shock. This is especially true if you are a first-time homebuyer.
But that is not all. Here are two benefits of getting mortgage pre-approval:
It makes budgeting easier
It gives you more credibility as a homebuyer
Let's take a closer look at these two benefits of mortgage pre-approval.
It makes budgeting easier
After you know how much you qualify for, you can start planning your monthly mortgage payments. Your down payment will play a factor in your budget, and after that is made, you will gain a better understanding of how to budget for the future, accounting for other household requirements and costs, including closing costs.
One common mistake most homebuyers make is not factoring in closing costs into the overall home price affordability. If you get mortgage pre-approval, you will be more likely to consider all these unforeseen costs, enabling you to plan better.
It gives you more credibility as a homebuyer
Mortgage pre-approval can also help you during a transaction, providing you with more knowledge and therefore more confidence. When making a deal, it will show your financial stability and acts as a reminder that you are a credible homebuyer with genuine interest. Mortgage pre-approval can also provide you with more negotiating power on a purchase and the upper hand if there is a bidding war where several offers are made on the same home.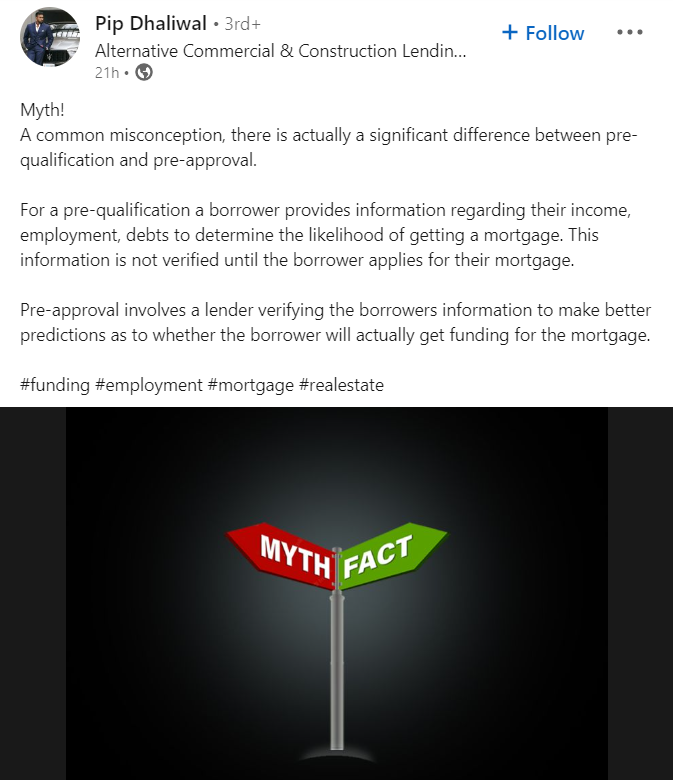 Yes, there can be downsides to getting pre-approved. For one, mortgage pre-approval may impact your credit score. While the damage can be minimal and short-lived, your credit will be affected if, for instance, you get pre-approval multiple times over a long period. Because you want to apply for a loan with the best possible rate and terms, this is not ideal.
If, however, you make mortgage pre-approval inquiries over a shorter period, it should have considerably less effect on your credit score. The reason for this is that credit scoring models group multiple inquiries in a short time (such as 30 days) into one on your credit report. Therefore, if possible, you should do as much shopping for mortgage pre-approval in as short a time as possible.
After your lender pulls your credit, the report will be used for underwriting, in the event you submit a full mortgage application. Since the credit report is good for 120 days, your lender will not have to pull it again.
Yes, you can get denied after mortgage pre-approval. The reason this can happen is that your home loan must pass through the underwriting process before being finalized. At that point, the lender will thoroughly review your finances to decide if they should approve you for a home loan. Your mortgage lender might deny your application if your financial situation has changed since you got your mortgage pre-approval.
As we have seen, there are risks that come with mortgage pre-approval, such as having an impact on your credit score. Mortgage pre-approval is also not a guarantee that you will ultimately be approved for a mortgage. However, it is often the first necessary step to securing a mortgage—and a home. It is important that you understand what you need in order to get mortgage pre-approval, as well as how to navigate the process, to indicate to lenders that you mean business.
Do you have experience with mortgage pre-approval? Let us know in the comment section below.