Here are the top mortgage lenders with strong digital platforms for loan applications and pre-approvals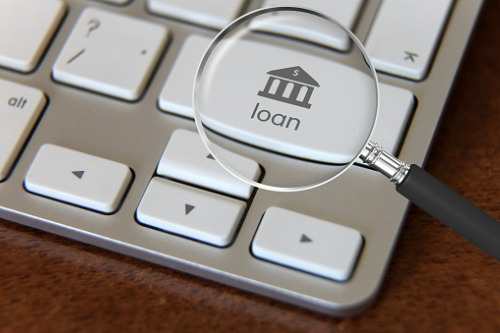 The COVID-19 pandemic has driven homebuyers away from dense, urban neighborhoods and towards less congested areas rural and suburban areas. With this trend and recent slumps in 30-year interest rates, the demand for online mortgage processing is higher than ever.
Digital platforms help mitigate in-person meetings throughout the mortgage application and closing process. Moreover, they offer a convenient and sometimes more affordable option for borrowers.
In a study by Fannie Mae, more than 66% of homebuyers in 2020 said that they would prefer to handle their mortgage completely online. Annual fintech lending also grew 30%, according to another study by the Federal Reserve Bank of New York.
"Customers are coming to expect an easier time when dealing with mortgage loans, and they are increasingly flocking to online lenders that promise to streamline the process," says finance company Fortunly.
If you're planning to apply for a loan online, here are vital things that you should know and seven of 2021's best digital lending platforms.
Read more: 10 biggest wholesale lenders in 2021
How does digital mortgage processing work?
The preparation stage is largely similar to the conventional, in-person application process. You determine your housing needs and how much you can afford, review your credit score, and gather other documentary requirements.
Then, you choose the type of loan that suits your financial situation. Most online lenders offer loans for both home purchases and refinancing under conventional mortgages or government-backed programs.
When you're ready, complete your profile on the prospective lender's app or website. You can upload scans of your W-2s and financial documents needed for preapproval.
Just note that not every lender is capable of going 100% digital. Others will require some legwork and in-person meetings, typically for signing the closing documents.
Popular mortgage lenders with strong online platforms
This is by no means a definitive list of top-performing lenders in the country, though it is based on key performance areas in which competitive fintech lenders excel.
We evaluated the scope of the lender's online services, variety of loan offerings, interest rates, closing costs, speed, and support features like document submission and e-signing. Using these criteria, the seven best online mortgage lenders in 2021, in alphabetical order, are:
1. Ally
2. Better.com
3. Guaranteed Rate
4. Guild Mortgage
5. loanDepot
6. PNC Bank
7. Rocket Mortgage by Quicken Loans
Below, we look at what each lender can offer.
1. Ally
Ally Bank offers competitive rates and closing fees from 2% to 5% of the loan. It has a limited lineup of loan products which excludes USDA, VA, and FHA loans, but it offers one of the fastest preapproval times among online mortgage lenders.
Most qualified borrowers only need to wait three minutes before receiving their preapproval. However, it may take a few days longer for customers asked to submit additional income documents.
Headquartered in Utah, Ally lets customers track their progress online and electronically sign their documents. This makes the application 100% online, but you have to be physically present to sign closing documents.
First-time homebuyers can also avail themselves of Fannie Mae's HomeReady program through this lender.
Loan offerings: conventional, jumbo
Minimum credit score: 620
Fastest approval time: within an hour, as fast as three minutes
Days to close: 36 days on average
2. Better.com
Based in Virginia, Better.com is a 100% digital platform from loan application to closing.
Its website is up 24/7, so you can manage your application at your own convenience. It also offers competitive rates and a transparent, real-time rate computation system.
Moreover, Better's closing costs are lower than its competitors by 1% due to the absence of origination and underwriting fees. This is equivalent to $19,000 average savings over the life of the loan.
Loan offerings: conventional, jumbo
Minimum credit score: 620
Fastest approval time: within an hour
Days to close: 21–45 days
Read more: Tech trends shaping the mortgage industry in 2021
3. Guaranteed Rate
Guaranteed Rate's robust online platform eliminates prepayment and slashes closing fees by 0.5% to 1% of the loan amount on average.
Additionally, borrowers can enjoy excellent interest rates for conventional loans as long as they meet the lender's strict credit requirement of 620.
Meanwhile, the minimum credit score for VA and FHA loans is 20 points lower than average, making this lender an appealing option for first-time homebuyers.
Guaranteed Rate is available in all 50 states and has more than 300 brick-and-mortar locations nationwide. You can also contact an in-house mortgage professional if you need clarifications and guidance with the process.
Note, however, that they do not support e-closing. You'll have to visit a branch for a 10-minute meeting and sign the closing documents.
Loan offerings: conventional, VA, FHA, USDA
Minimum credit score: 620 for conventional and USDA, 600 for others
Fastest approval time: one to two days
Days to close: 20–30 days
4. Guild Mortgage
Guild Mortgage operates in all states except New York and New Jersey, offering a diverse menu of mortgage products and specializing in StrongStart and MH Advantage programs.
The California-based company offers both in-person and online applications. Like other lenders on this list, their web app allows paperless submissions and electronic tracking of an application's progress.
Borrowers who do not have time to do extensive research can significantly benefit from Guild Mortgage's fintech solution. Its platform auto-matches customers to state and local assistance programs that they can qualify for.
Loan offerings: conventional, VA, FHA, USDA
Minimum credit score: 620 for conventional and 600 for others
Fastest approval time: one to three days
Days to close: 17 days on average
5. loanDepot
California-based loanDepot is one of the country's biggest non-bank lenders with a good selection of mortgage products. The company uses a sophisticated online platform called Mello Smartloan.
Besides cutting down the amount of paperwork, the lender claims that this fintech solution eliminates the need for a home appraisal in some cases. This can speed up closing by up to 17 days.
An existing customer can also enjoy zero refinancing fees as long as their property was originally financed by loanDepot.
Lastly, the FHA score requirement of 580 may be favorable to many first-time buyers who have poor credit or lack credit history.
Loan offerings: conventional, VA, FHA, USDA
Minimum credit score: 620 for conventional and VA, 580 for FHA
Fastest approval time: within an hour
Days to close: eight to 30 days
Read more: 7 tips for first time home buyers in 2021
6. PNC Bank
PNC operates in all 50 states and offers a wide variety of mortgage products except home equity loans and home equity line of credit. This bank also specializes in medical professional loans and community loans without mortgage insurance.
The Pennsylvania-based lender has a unique online platform called Home Insight which walks customers through setting a budget, getting preapproval, and tracking their application.
PNC also offers a $1,500 grant to low- to moderate-income borrowers who fall below 80% of select locations' median income.
You can set an in-person meeting if you seek additional guidance regarding your application, but this is not available in some states.
Loan offerings: conventional, VA, FHA, USDA, jumbo
Minimum credit score: 620 for conventional and USDA, 600 for others
Fastest approval time: within an hour
Days to close: 30–45 days
7. Rocket Mortgage by Quicken Loans
Quicken's mortgage volume soared after it introduced its online platform Rocket Mortgage in 2015.
The Detroit-based lender has a streamlined application process, making it a popular choice among first-time home buyers. For instance, you can securely sync your bank account to save time inputting your statement details.
Rocket Mortgage also offers a customizable mortgage and refinancing program for people with a FICO score of at least 620 and a debt-to-income ratio of no more than 50%. Using the app, you can personalize your loan term from eight to 30 years.
After you supply your financial information, the app computes interest rates in real-time as you adjust the term of the loan.
The downside to this lender is the lack of home equity loans. Interest rates are also not among the most competitive.
Loan offerings: conventional, FHA, VA, jumbo
Minimum credit score: 620 for conventional and VA, 580 for FHA
Fastest approval time: within an hour
Days to close: seven to 14 days