Building and maintaining a good reputation with referral partners are what set this top originator apart from the rest, and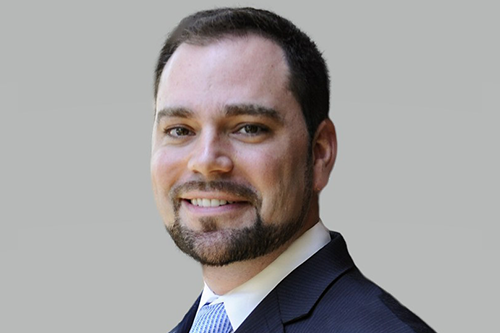 It's all about building your reputation and the key to that is being accessible, reliable and accurate.
Christian Babcock has been in the mortgage biz for almost two decades, and a top producer with loanDepot since 2009. In 2019, Babcock closed around $81 million in volume, although he noted that it was a slow progression.
"I didn't go from $0 to $80 billion. It took a lot of persistence and hard work," Babcock said.
For Babcock, the persistence and hard work is most notable at the pre-approval stage, which he believes is the most critical and where his realtor partners really depend on his accuracy. If done inaccurately, the loan may not go through.
"That's really been the backbone to my success; just keeping my reputation as clean as possible with accuracy and accessibility," said Babcock.
Having direct communication throughout all stages of loan production was also something that Babcock believes had a huge impact on his accomplished career. The ability to have specific questions answered quickly helped him to seal the deal on many occasions, compared to his early experience working for some of the larger banks.
"Working for a big bank was difficult. There was a separation between loan officers, appraisers, processors, underwriters and managers. At smaller brokerages or most direct lenders, there is access to processing and underwriting, which is crucial," he said.
Babcock also make a huge effort to stay as visible as possible within his community. Whether it's through networking events, social media or with past customers and referral partners, he said it's integral to stay top of mind.
Fortunately, some relationships have developed organically. What's been most rewarding for Babcock is the relationships he has built throughout his career in mortgage.
"Many of my realtor partners have become good friends in my personal life and that's what I enjoy most about this business. I've known a lot of these people for over a decade. We've grown together, had families together and are very like minded," he said.
Babcock has noticed that it's becoming more difficult to keep clients loyal, as they are constantly bombarded by lenders across the country now that everything is online. The marketing resources that loanDepot offers has been great in helping to get to the consumer first. Babcock's CRM is also helpful when it comes to identifying opportunities that he otherwise would miss.
A lot has changed since he entered the industry 19 years ago. With everything available in the palm of your hand, and the overwhelming pressure to always be available, it's made it harder to maintain a work-life balance, especially for newcomers who are trying to make it in this competitive field. This is where good referral relationships come in.
"They are very respectful of my work time and my private time. There's the occasional emergency call you have to take and I never mind taking those calls, but for the most part, I've learned to manage my time very effectively and it's something that every originator should keep in mind," he said.
This is but one pearl of wisdom that Babcock is prepared to share. Babcock has recently opened his own branch and is ready to share his expertise with others in the field. Something that he always shares with newcomers to the industry, for example, is the importance of knowing your craft and paying attention to guidelines. A key focus for him this year is recruiting new talent and developing individual loan officers.
"I'm at the stage where I can share what I've learned with others and succeed through their success," he said.
Another one of his goals this year is to focus on social media branding and to continue building that online presence in addition to his in-person ones.
"This is a reputation-based business, especially when working in local markets. If you mess up one deal, you could jeopardize a new relationship, which can lead to damaging your reputation. Know what you're selling before you go out and sell it."