He has found a crucial niche and picked up some key lessons in his 33-year career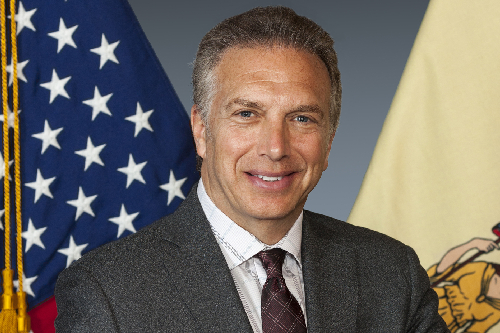 Michael Borodinsky (pictured) knows the value of experience. The 33-year veteran originator cleared over $207 million in loans in 2019 according to the Scotsman guide, up from $182.5 million in 2018. His business is built on steady growth, hard-earned wisdom, and the right niche.
Borodinsky is a VP and branch manager at Caliber Home Loans Inc. in Edison New Jersey and has established his business around relationships with home builders. Those builders are Borodinsky's core source of business and he's been partnering with some of them for over 25 years. From that core platform, he told MPA he has funded over $5 billion in individual loans since 1983 and built a book of business including over 12,000 current and past customers. He said that his track record has been key to his contemporary success and his ability to navigate our current crisis moment.
"I benefit from my longevity," Borodinsky said. "I have witnessed multiple market changes including the S&L crisis in the late 80s-early 90s, the dot.com bubble in the late 90s, and the 'Mortgage Meltdown' in 2008," he said. "Having the extensive experience of all these economic cycles helps me assist both my referral partners and customers with proper guidance in terms of the direction of rates and how the economic changes directly impact market movement."
Read more: How one originator doubled his volume past $200 million
Over the years, Borodinsky has deepened his relationship with builders, serving as president of his local home builders association and VP of associate affairs at the New Jersey Builders Association. In turn, he was named mortgage professional of the year for 2019 by the National Association of Home Builders.
For all his strength in the builder niche, Borodinsky has built up other crucial business channels. He's an active social media user with thousands of connections on Facebook and LinkedIn. He makes use of multiple CRMs as he markets to his client base, and has built a support team of production assistants and juniors who have enabled him to steadily increase his origination volume.
Between 2018 and 2019 he took his business digital, allowing applications via his new web portal. Receiving documents and authorization electronically has enabled Borodinsky to work beyond the limits of paper and physical space. This digitization trend has only been accelerated by the pandemic, with most of Borodinsky's team working from home since March.
Read More: Darrin English is helping seniors refinance
Borodinsky noted that tech can be a double-edged sword for an originator. He is concerned that with a digital-first market, clients will be less available for direct communication. At the same time, with so many lenders marketing online now, Borodinsky said his team's core challenge is differentiating themselves from that noise. He explained that they're doing it by keeping rates competitive and "providing the local service execution that customers expect."
With volume so high, Borodinsky said his biggest day-to-day challenge is keeping abreast of fast changing lender guidelines. He stressed that expectation-management is key, ensuring the right documents come in on time and clients get the right guidance in approval and closing.
Borodinsky's experience has been crucial to navigating these challenges, both short and long-term, and he's keen to keep growing. He told MPA that he's ready to keep sharing the lessons he's learned over the past 33 years.
"Come join my team," Borodinsky answered when asked what advice he would give to new originators. "Come learn from an experienced industry leader that can provide you a running head start."