Why the fourth quarter is most critical to achieving higher volumes to this mortgage expert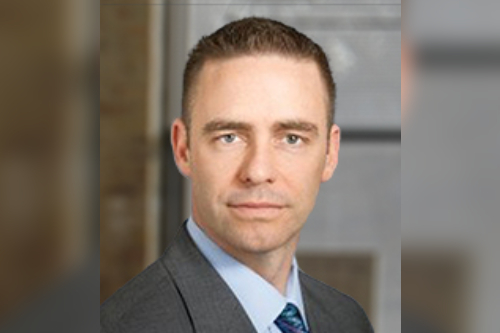 Jonathon Engler has always been passionate about growth and development. Throughout his career, he helped teams struggling to scale increase their volumes, at times quadrupling production over just a couple years. In his most recent role as divisional vice president at Guaranteed Rate Affinity in California, Engler has grown his team of originators from 75 to 130 since 2018 and saw total volume skyrocket from $780 million to an expected $2.9 billion in 2020.
"When I got here, our top producer was doing around $40 million a year. This year, he will produce more than three-times that," he said. "Our goal is to have our top five producers in California cross the $100 million threshold."
Many loan officers reach a place in their careers where they struggle to move the needle past a certain point. As someone who's helped hundreds of loan officer do just that, Engler says there's one simple strategy that many don't take advantage of.
"I've been in the mortgage industry for over 20 years and the one thing I've seen consistently is people don't plan for success. The fourth quarter is the most exciting time of the year."
Engler says at the end of every year, he spends up to four hours with his top originators planning out the following twelve months, picking their brains, and helping them set goals. Planning for success, visualizing it, and committing to that plan is his number one piece of advice for seeing growth in volume.
Another big tip is to let go of old habits. While this takes conscious effort and is probably a hard task for anyone, Engler says you can't fight the flow.
"When originators take that leap of faith, it results in greatness. I challenge my teams to dream so big, it scares them, and then we plan around it."
He added that a plan without an accountability partner is likely to fail as well.
What drew Engler to Guaranteed Rate Affinity was a shared focus on continued growth at the originator level, and the strong technology and marketing support behind that. It was all about finding ways as a leader to provide loan officers with the resources needed to succeed, including a business model that really empowers them to take control of their business.
"We have a proactive pod model that allows originators give up control of a file to their team, and then go back to marketing themselves and developing relationships to bring in more business. We also have fantastic technology to support the entire team, so originators aren't handcuffed to their desks," he said.
Engler spent a lot of his career sharpening his leadership skills, and something that remains important to him is to be the type of leader that can step into a sales assistant role as easily as he can step into the shoes of a CEO.
"I look for leadership with a vision; those who are willing to set big goals and invest in that. It's more than just mortgages, it's about doing what's right and understanding that everything else will come."
Anyone can be a good leader when things are easy, he added, but a true leader focuses on wins and learns from the losses. At the end of the day, Engler says this business all comes down to trust and loyalty; learning who to trust and who's loyalty you can gain. He reminds new originators and LOs looking to scale to come up for air every once in a while.
"Remember to have fun. We have an amazing job, but it's very stressful. If you don't stop to enjoy it, you're missing out."