This top originator is helping an increased number of retirees achieve their financial goals, despite pandemic-related setbacks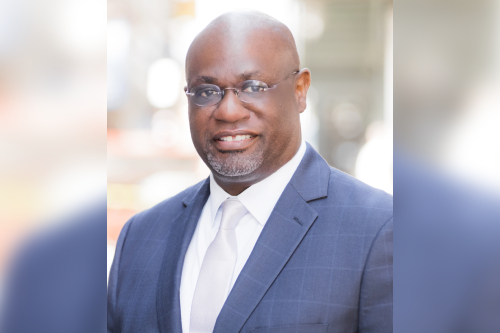 The current pandemic has caused a financial upheaval for many, including the retirement community. Darrin English, senior community development loan officer at Quontic Bank specifically works with low to moderate income borrowers, giving out grants to first time homebuyers and families that struggle to put together enough assets to buy their home.
Over the past year, English has noticed a growing trend of seniors asking questions about cash-out refinancing and how they can tap into their home equity. One of the main drivers of course, is historically low interest rates that is giving borrowers access to cash to strengthen reserves during these uncertain times. It can also help reduce monthly outlays. Many U.S. seniors are also looking to help their children or even grandchildren get through tough economic times, whether it's to help them make their own mortgage payments or give tuition assistance; others are looking at use the cash from a refinance to invest in a second home, perhaps in a warmer climate.
"When you work at a community bank like Quontic or a HUD-sponsored not-for-profit, there are program specifically designed for seniors," said English. "Quontic offers free refinancing to seniors if income is within 80% of the area median income. If you can refinance for free and reduce your interest rate, it makes a lot of sense why seniors are electing to refinance their mortgage."
Typically, a cash out refinance allows a borrower to access as much as 70% of the equity in their home. A lender will allow a borrower to use as much as 49% of their income minus any debt to support their housing expense. Retirees can also shop for competitive interest rates and lower terms, and check with their city or county's HUD-sponsored not-for-profits.
For those considering a cash out refinance, English says the number one concern is going back into a 30-year mortgage obligation.
"Many seniors have spent their lifetime paying off their mortgage, and it was a race to the finish to pay off the house before you retire or die. There is significant concern as it relates to the term of the loan."
To ease their concerns, he offers them options for a 15- or 20-year mortgage or adding extra monthly payments to control the amortization.
The COVID-19 pandemic has had a huge effect on a lot of borrowers. When the lockdowns first started in mid-March, mortgage backed securities almost froze completely, and lender guidelines changed overnight. Credit score requirements increased and debt to income ratios were reduced suddenly. Cash out refinancing was unavailable for some time and even now, it requires a much high credit score.
"In some cases, borrowers were furloughed in the middle of a transaction, and you have to be employed again before closing is possible. There were families in the middle of buying their home that could not close," said English.
The number one things brokers can do right now is to educate buyers and help them understand that this is a moving target, he added.
"Give borrowers a little bit of a margin when qualifying them and educate them on the state of the economy, so in the event something changes, they aren't blindsided. There's nothing worse than a family who's invested everything into the home of their dreams, only to be left on the wayside."
English says Quontic Bank has continued to adapt through the pandemic, with everything going virtual. However, he finds it's made him more efficient. Usually servicing eight offices in and around New York, he spent a lot of time commuting. With everything being done from his home office, English says he's quadrupled his pipeline in the past year. In terms of planning for the future, he knows it won't be easy.
"Unemployment and the state of the economy will have lasting effects on people looking to buy homes. If these prospects fall into a situation where they can no longer afford the homes, the end of this real estate cycle will be exacerbated. It's about doing as much as we can, while we can."